Just yesterday, we brought you exclusive news that Ford is hard at work on a new, small pickup that will slot under the midsize Ranger. The new unibody pickup could end up being called Ford Courier, and could launch around the 2021 model year.  Today, our eagle-eyed spy photographer spotted a curious prototype running around at the Ford campus.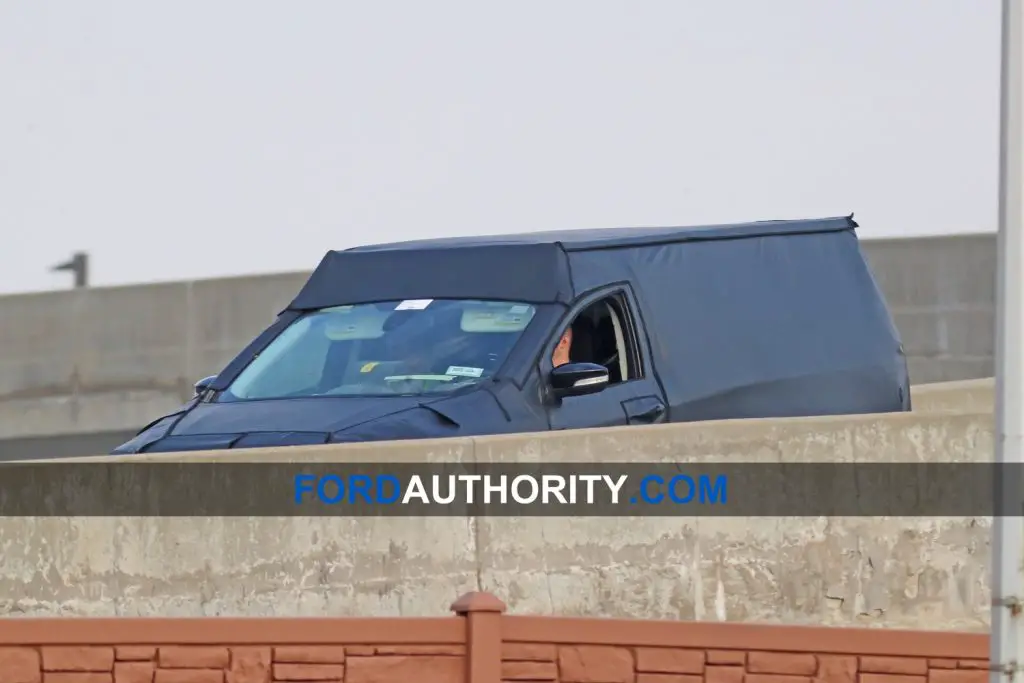 At first glance, the heavily-camouflaged prototype appears to be a minivan, complete with a van body style, high roof configuration, and barn doors. Designers even a added elements to the mule's camouflage that make it appear like it has a sliding rear door, complete with a sliding track extending into rear third of the vehicle, on the passenger side of the vehicle. All those elements suggest that we're looking at a minivan, and not a truck… but all those elements are actually fake, installed to trick the untrained eye.
Instead, hiding under all that fake camo is a prototype for an upcoming compact, unibody Ford pickup truck that will likely end up wearing the Courier name. The model will ride on the new, highly-flexible Ford front-drive platform introduced by the all-new 2019 Ford Focus.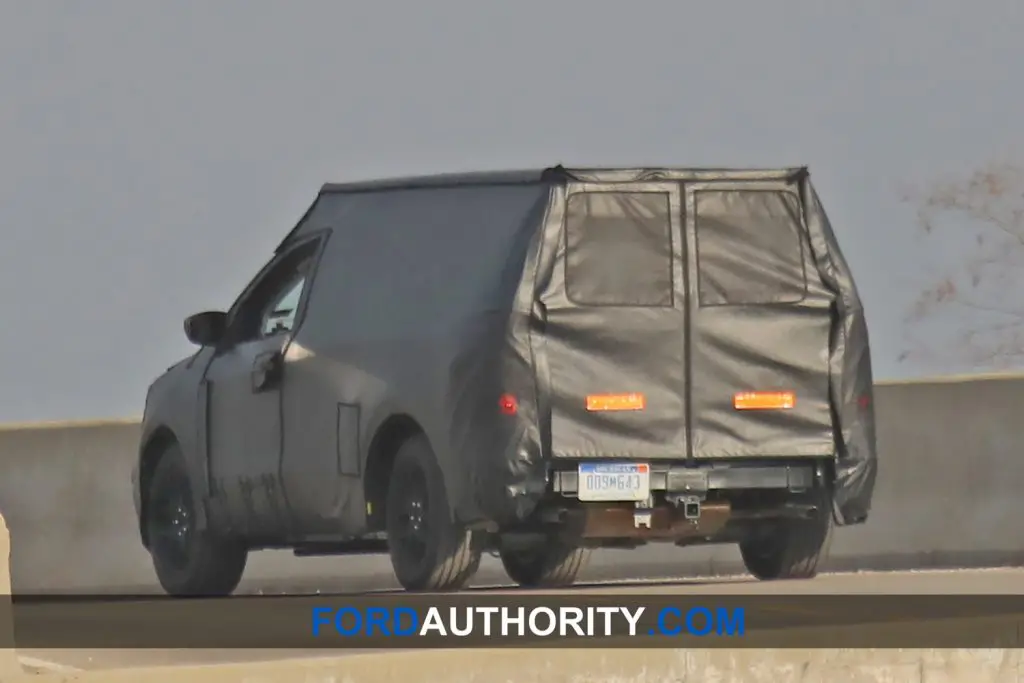 A few notable observations about the mule: First, it is wearing mirrors from a car that are similar (if not identical) to those on the Focus. Second, the mule to have quite a rather small windshield, though that could be the camo playing tricks on us. It would also appear as if the model in question has two doors, though the 2021 Ford Courier will likely be offered in both two- and four-door configurations.
Things should get interesting in the styling department, as Ford executives have previously communicated the automaker's plans to bring to market new vehicles with "fresh designs and white space silhouettes" that would enable them to stand out.
Power should come from a transversely-mounted, turbo-charged four-cylinder engine mated to the new Ford 8-speed automatic transmission. A hybrid-electric variant is also possible.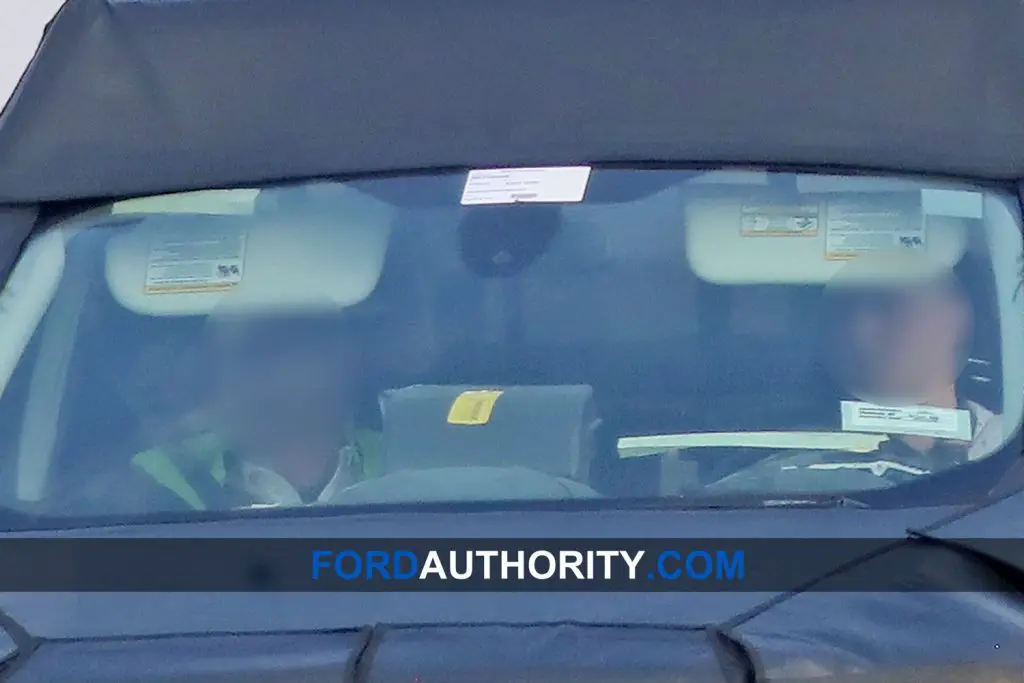 Production is expected take place at the Ford Cuautitlan plant in Mexico. The facility, one of several Ford Mexico plants, is currently home to the Ford Fiesta range, including the 4-door, 5-door, and Fiesta ST.
Expect an on-sale date for the new Ford Courier in late 2020 or even early 2021 as a 2021 model year vehicle.