Gateway Bronco has created the opportunity for you to own a modern 1966-77 Ford Bronco: some with the 5.0-liter Coyote engine.
Gateway Bronco, the Illinois restoration firm specializing in the care and renovation of first-generation vehicles, has just announced a finalized license agreement with Ford to build limited numbers of 1966-77 Ford Bronco vehicles. Auto Classics said effectively, with the new agreement, you will be able to buy a brand-new example of Ford's original iconic 4×4 – courtesy of the Low Volume Motor Vehicle Manufacturers Act of 2015. Just be prepared to spend at least $95,000 on this modern classic.
Gateway Bronco is capable of producing between two and four vehicles per month, meeting Certified Reconditioned Vehicle standards established by Ford. The company will supply the donor Ford Bronco or build out a supplied Bronco with 100 percent of the work done in-house in a 60,000 square foot "Bronco Factory".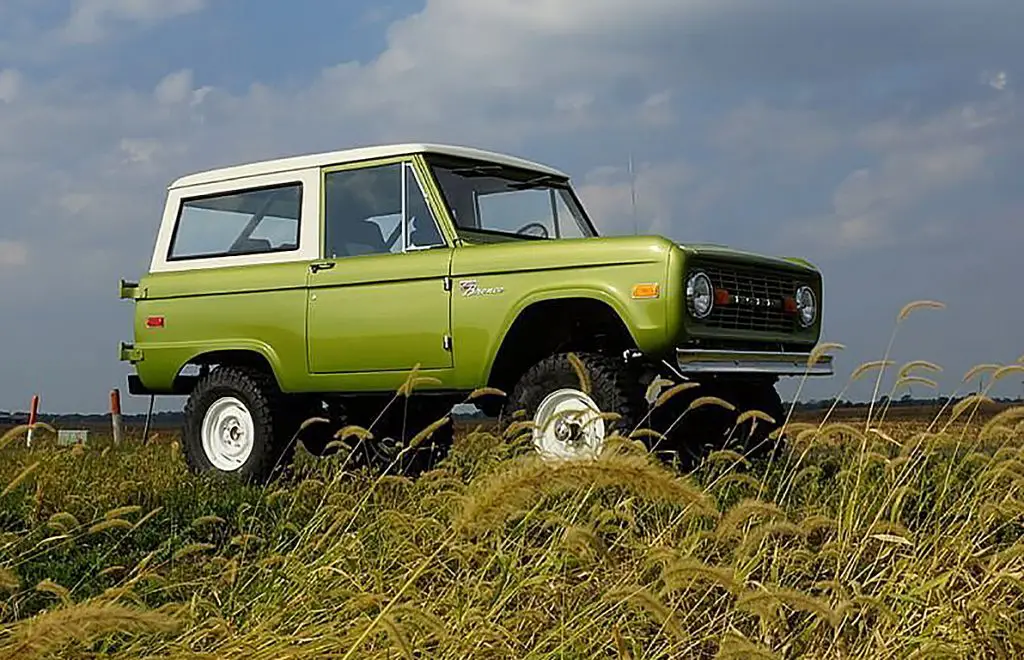 The base Gateway Bronco Fuelie model starts at $95,000 (but most likely will cost $120,000). It comes equipped with a fuel-injected 347 Stroker engine, 4-speed automatic transmission or 5-speed manual transmission, "original" leather interior, Wilwood 4 wheel disc brakes plus hydroboost. A two-year warranty is standard.
The Gateway Bronco Coyote Edition has the 2018 Coyote 5.0-liter engine. The new Coyote won a "10 Best Engines" award from WardsAuto for 2018, thanks to its intoxicating potency and surprising efficiency. The power-dense aluminum engine pumps out up to 460 horsepower – 25 more than the second-generation Coyote in the 2017 Mustang GT – and revs to an impressive 7,500 rpm. A three-year warranty is standard for the Bronco Coyote Edition.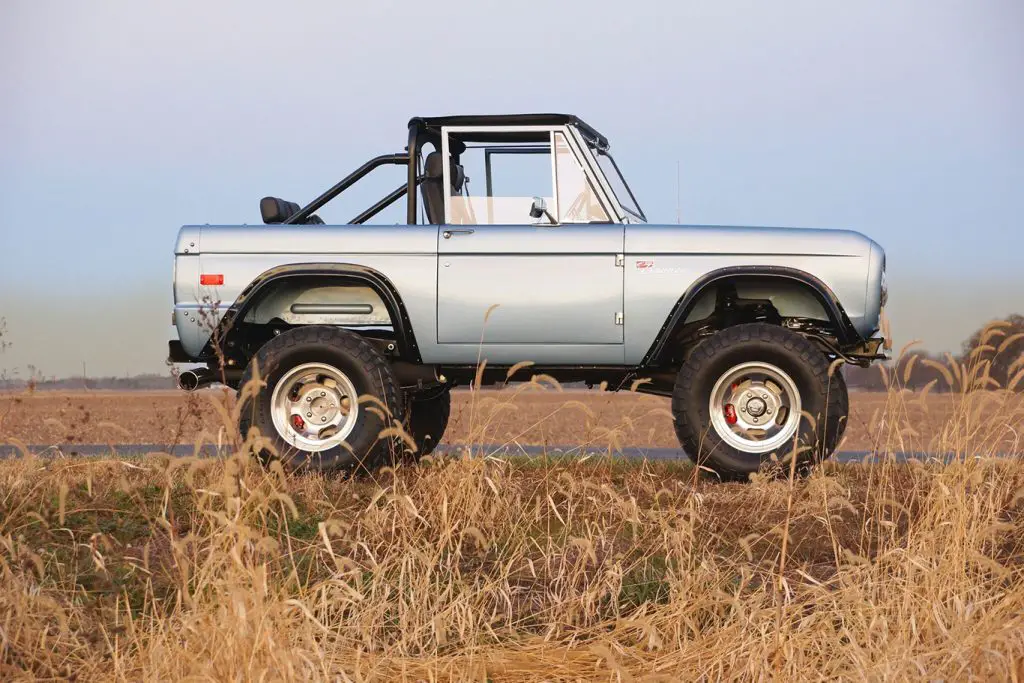 The Gateway Bronco Modern Day Warrior has a starting price of $180,000. It features the same engine as the Coyote Edition, but this edition has a six-speed Raptor transmission as well as a genuine Porsche leather interior. The Modern Day Warrior also incorporates patent-pending noise reduction and vibration reduction technology. The Modern Day Warrior Bronco comes with a five-year warranty.
Stay tuned to Ford Authority as we bring you the latest Ford news and Ford Bronco news.