Ford Mustang fans rejoice, and Corvette fans prepare to be disappointed. Watch as a tale as old as time unfolds: a drag race involving a Mustang vs. Corvette. In the case of this video, a C7 Corvette Z06 tried to keep up with a prepped Roush Stage 3 Ford Mustang. The argument is always the same… If the Corvette wins, it's because it costs more, and if the Ford Mustang wins, it's because the Mustang is the greatest automotive creation of all time and all should bow at its presence. Either way, the Mustang wins.
To be fair, and not sarcastic, the main reason that the C7 Z06 is defeated in this video is because the Roush Stage 3 gets a better launch. Spinnin' ain't winnin', and the Corvette did a lot of spinning at the line. Even after an impressive burnout in the box, the 'Vette driver couldn't manage all 650 horsepower, and the Roush Stage 3 beats him off the line. The driver of the Roush Stage 3 didn't get the greatest start either, but his competition didn't set the bar very high. The Z06 fought back hard and nearly caught the Roush at the finish, but the Ford Mustang took the win.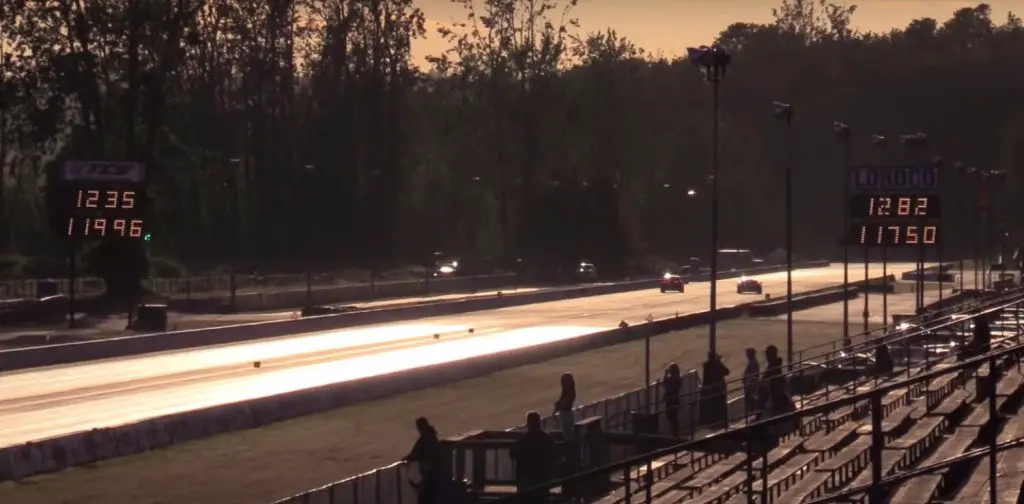 With a better start each of the cars would probably be running the quarter mile in less than 12 seconds, but as we previously mentioned, these drivers need to work on their start and let the car do the rest. In this race the Roush Stage 3 Ford Mustang ran the quarter mile in 12.35 seconds @ 119.9 mph, with the C7 Z06 close behind with a time of 12.82 seconds @117.5 mph.
Does the Roush Stage 3 win the race, or does the C7 Z06 driver lose the race? Watch and decide for yourself and let us know what you think in the comments.