One of the most enjoyable things that you can do with your performance car is to take part in a track day at your local road course. These are closed course events where you can take your car out, often with an instructor, and have a blast putting the car through its paces in a controlled, safe, yet still fun manner. Depending on the track and on the event organizers, experience tells us things can be run in a very organized, safe manner, or it can be like the wild west, with novices trying to pass each other, making accidents more likely, which brings us to this here video.
Recently, someone took their Ford Mustang Shelby GT350 to some kind of "race" where drivers go around a banked oval race track. Let's just say that the experience didn't go well for the driver of that car, as this video shows.
It appears that the car was spun due to way too much throttle on corner exit and, since that oval track had no room for runoff, into the wall that slick Mustang Shelby GT350 went. Putting a bunch of novice drivers on a track in questionably prepped streetcars, and allowing them to run wide-open and pass willy-nilly seems like a recipe for disaster.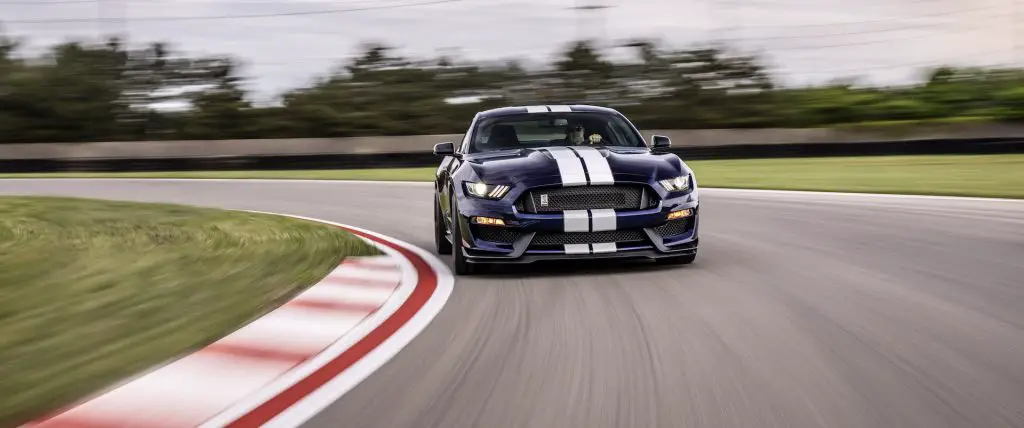 Compare that experience to some road courses, which tend to be large, well laid out, and have very few walls for your car to hit thanks to a wide abundance of large runoff areas. Crashes at track day events in those instances are typically rare, since racing or passing through corners is typically frowned upon. Most track day woes are nothing more than having to pull some dirt and grass out of the front splitter after going into a corner a bit too hot, and then sliding off the track.
We should also note that conventinal auto insurance does not cover a crash at a track day event, but you can buy track day event insurance for a not-insignificant amount, should you run out of talent, or should a part fail on the vehicle. Both instances greatly increase the chances of wall contact.
Many track day fans tend to avoid tracks with lots of walls and little room for error, since their track car is also the car they'll need to drive home that day. As such, we imagine that the driver of this Shelby Mustang GT350 certainly wishes he or she avoided this particular event. As for us, it simply hurts to watch this beautiful pony make the wall contact.