While we're still waiting for the upcoming 2020 Ford Bronco, which will likely offer four doors, we can't help but drool at this custom fabricated first-generation Bronco from Maxlider Brothers Customs. Ford never made a four-door Bronco, but that didn't stop Maxlider Brothers Customs from stretching a first generation model, slapping on an extra set of doors, and a fitting third row of seats to take more buddies off-roading.
The build is clean enough to believe Ford might have actually built this thing back in the 60s, but features like modern wheels and tires, LED headlights, and bulging fender flares remind you that this is a custom job. All of these features help make this rig a functional, new-age toy, all while retaining classic blue oval looks.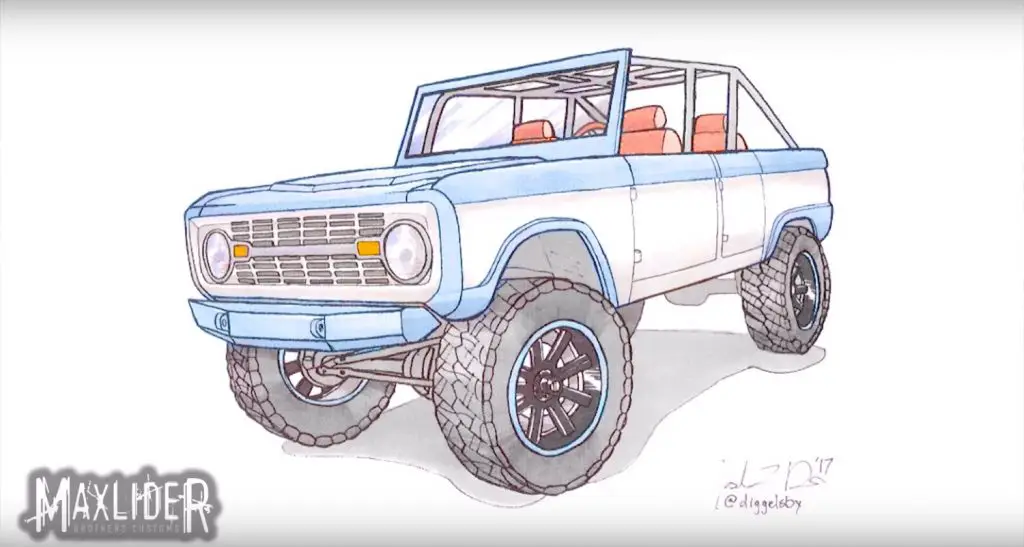 It gets much more interesting when you open the hood, though. This Ford Bronco comes with a supercharged 5.0-liter Coyote V8 making an astonishing 670 horsepower through a six-speed transmission powering all four wheels. Modern suspension components and disc brakes ensure that the Bronco can handle all of that power, and slow down as fast as it accelerates.
Inside, all three rows of seating are covered in a retro-tinged upholstery pattern with high quality leather, unlike anything you've seen before. Modern amenities like an infotainment system and speakers are included, but they are strategically hidden to preserve the classic look.
To see more from Maxlider Brothers Customs and the entire process of building this four-door Ford Bronco, check out the three-part documentary on YouTube. Until Ford makes the 2020 Bronco happen, we'll keep our eyes on killer custom builds like this one.