The ICON Derelict 1949 Mercury Coupe that debuted at SEMA was a pioneering electric vehicle conversion. With it, California tuner ICON proved an EV can have some soul.
This ICON Derelict was commissioned by a client that favored the looks of this 1949 Mercury Coupe. The mission was simple: push the boundaries of design and engineering. The all-modern powertrain was a co-engineering exercise between ICON and Stealth EV. The dual electric motor, transmission-less design provides 470 pound-feet of torque and the equivalent of 400 horsepower, with no shifts all the way up to the Merc's 120 mph top speed.
A full Tesla Performance 85kWh battery array is strategically fit throughout the ICON Derelict 1949 Mercury Coupe for enhanced weight balance. It is capable of an estimated 150- to 200-mile range and has a 1.5-hour full recharge capability. ICON positioned a CHAdeMO 125A fast-charger plug behind the tilting front license plate frame and also converted the original gas filler into a Tesla supercharger plug to expedite in-transit charging. A pioneering EV management system protects the batteries from overcharging and also provides thermal management and a host of capabilities and protections.
Wayne Carini, host of Chasing Classic Cars, waxed enthusiastic about the project.
"It was the talk of SEMA that this might be the future," he said in an interview with Ford Authority. Carini envisions a day where the right gasoline is no longer available for classics. At that point, electric motors will be the way to give them new life.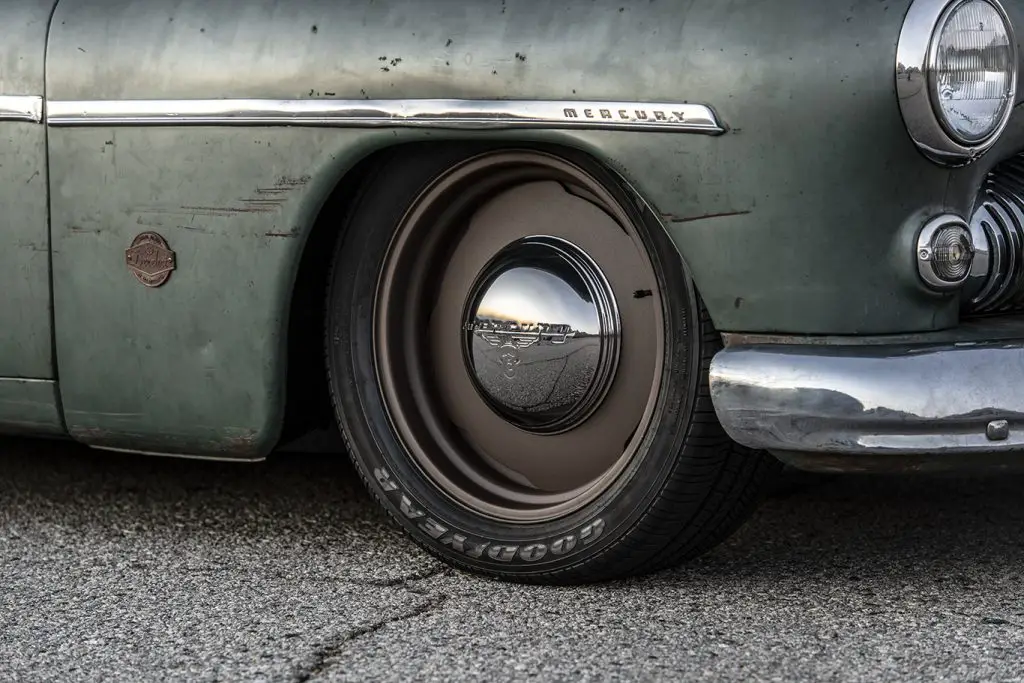 Carini observed that the automotive world was once headed down the electric highway, and was marketed towards female drivers. They weren't fans of the steam-engine vehicles that needed a heavy crank to get going. We all know what internal combustion gas engines eventually did to early electric vehicles. The ICON Derelict 1949 Mercury Coupe and its electric propulsion system represents a full-circle culmination.
The electric motors fit where the old transmission once resided. ICON co-founder/lead designer Jonathan Ward thought it would be fun to reference vintage V8 speed equipment. The custom aluminum "engine" actually houses the battery controllers and a few of the Tesla modules – designed in a traditional V8 array with a polished and media-blasted finish for a decidedly vintage aesthetic. Then ICON had custom cloth-braided sheathing made for the wires under the hood, referencing the original wiring loom.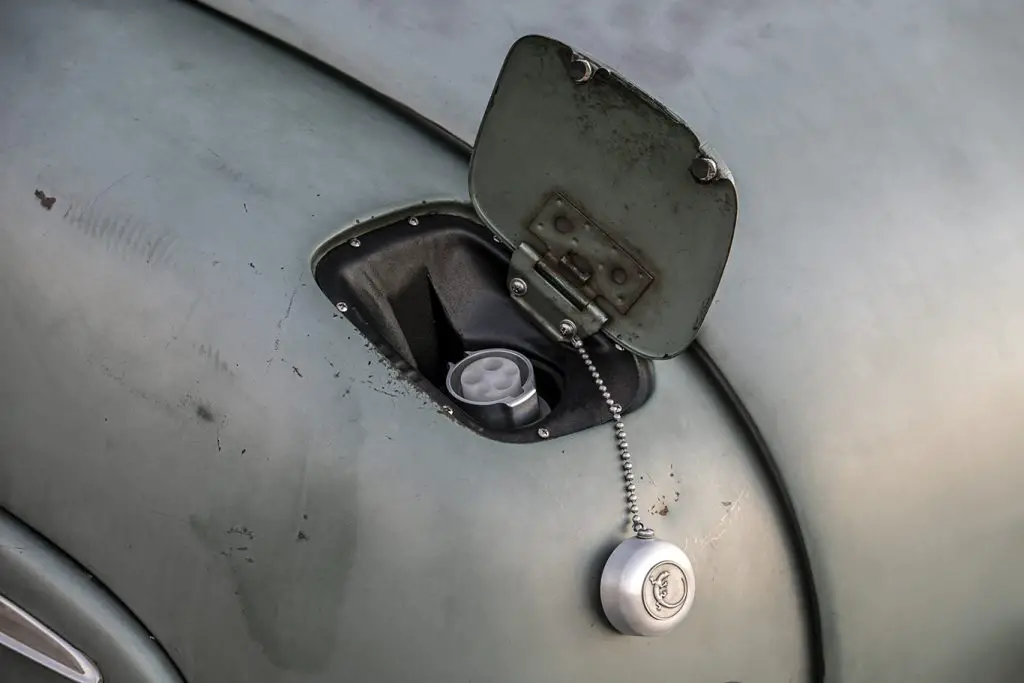 The purpose behind ICON's Derelict line is to celebrate and preserve the original patina and exterior trim on the car. This 1949 Mercury Coupe was sourced from the original owners, and it has been in Southern California since new. Icon disassembled the body, replaced all the rubber, added insulation and sound-deadening products everywhere, and then reassembled it in a manner that tried to make it look like nothing had been touched. A robust four-wheel-independent chassis was developed with Art Morrison Enterprises alongside Brembo brakes.