The 2020 Ford Shelby Mustang GT500 has finally debuted after a ton of speculating and theorizing, putting an end to the rumors with a definitive 700+ hp V8 punch.
It's time for the stats you've been waiting so patiently for. The 2020 Mustang GT500 features a  5.2-liter V8 engine with a 2.65-liter supercharger and a cross-plane crankshaft making over 700 hp. Ford is still validating the engine for its exact power and torque figures, but no matter what, you can bet it will bring a solid fight to the 650 hp Camaro ZL1 and 707 hp Dodge Challenger Hellcat.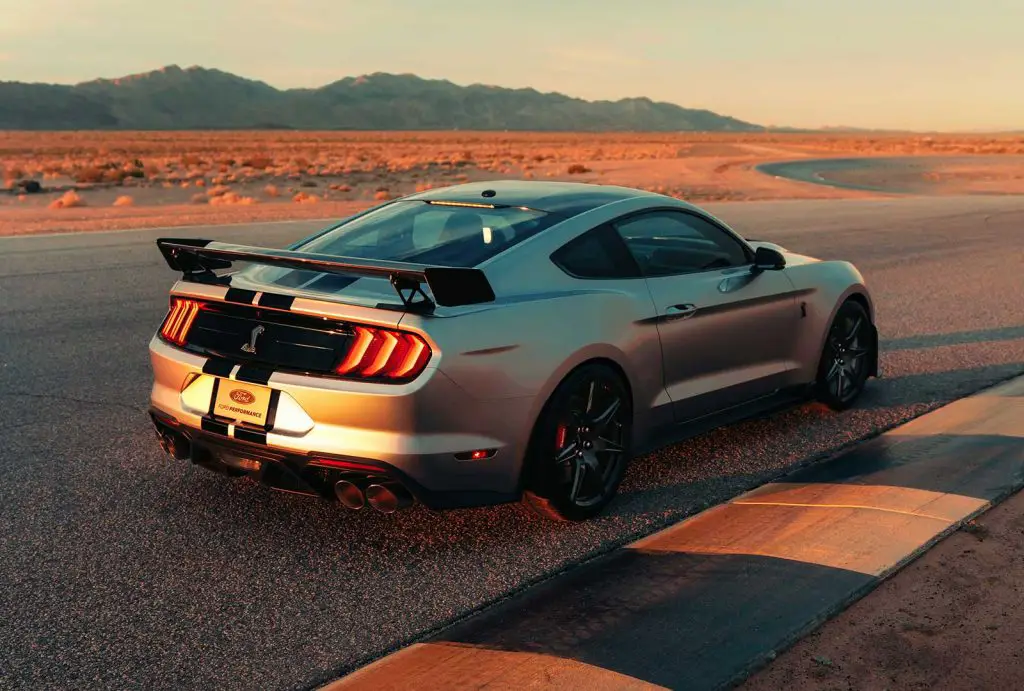 Paired with the 5.2-liter engine is a seven-speed dual-clutch transmission sourced from Tremec. This will be the only available transmission, but with quicker shifter times than any manual, it makes more sense in a vehicle that's all about the numbers like the GT500. The automatic transmission also allows for focused modes such as normal, weather, sport, drag and track, and also has features like line-lock and launch control.
Ford didn't just drop a supercharged engine and DCT transmission and call it day. The Mustang GT500's suspension and chassis components were designed using lessons learned in both the Mustang GT350 and the Mustang GT4 racing programs. As such, the GT500 gets carefully redesigned electric power steering unit, new lightweight coil springs front and rear and the latest iteration of Ford's MagneRide dampers.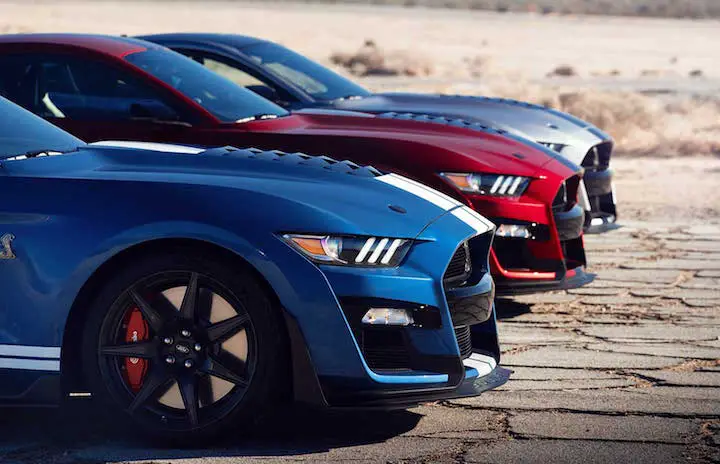 There will be two handling packages available as well. The entry-level package, simply called 'Handling Package', adds adjustable strut top mounts and a Gurney flap extension for the rear spoiler. But if you truly consider yourself a track day regular then you may want to opt for the Carbon Fiber Track Package, which tosses out the rear seat and adds lighter and wider carbon fiber wheels wrapped in sticky Pilot Sport Cup 2 tires and a huge GT4-style carbon fiber rear wing.
Also on the menu are massive 16.5-inch two-piece brake rotors (the largest brakes ever fitted to a two-door American car) along with standard Michelin Pilot Sport 4S tires.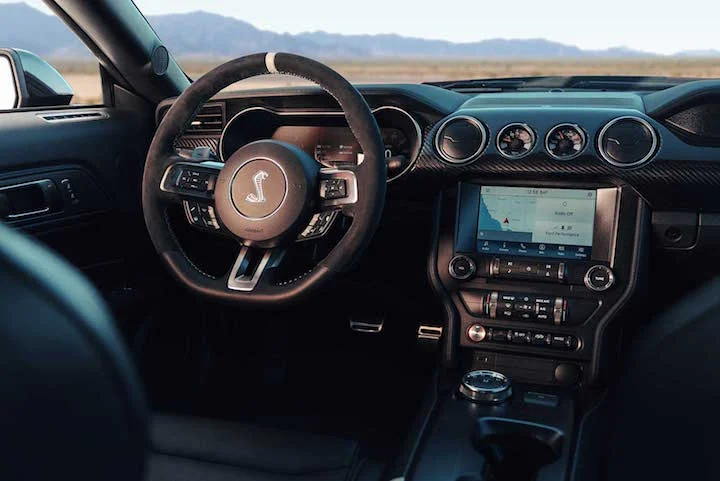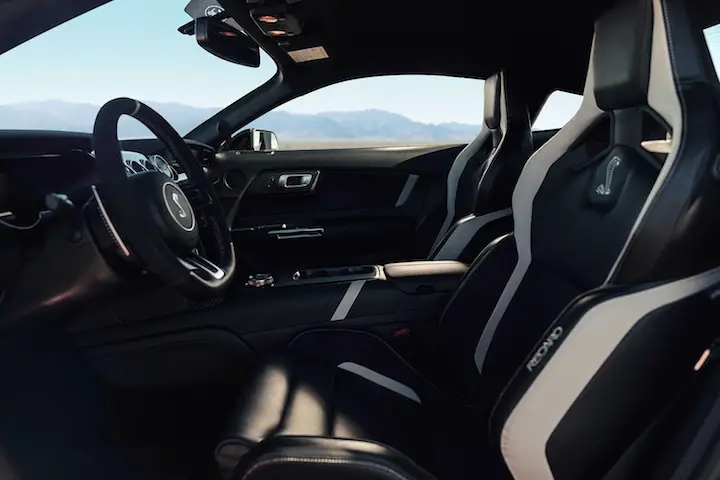 Occupants of the GT500 will be greeted by exposed carbon fiber dash trim, suede upholstery, available Recaro seats with safety harness pass-throughs, a 12-inch full-color LCD instrument cluster and an 8-inch SYNC3 touch screen with Apple CarPlay and Android Auto. Other options include power-adjustable seats with suede inserts and a 12-speaker B&O premium audio system.
The 2020 Mustang GT500 will be available in all Mustang colors from 2019 plus three new shades, Red Hot, Twister Orange and Iconic Silver. Painted stripes are available for GT500 as well, Ford says.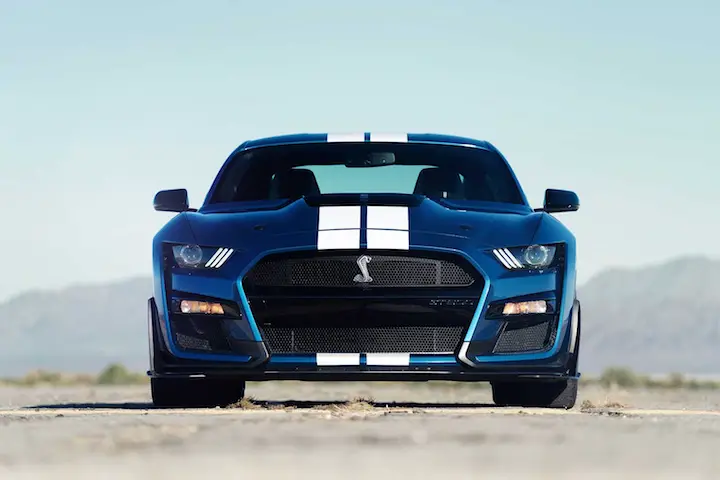 "Capable of mid-three-second 0-60 mph and sub-11-second quarter-mile scores, Shelby GT500 features the best Mustang track times, the best cornering and the largest brakes of any domestic sports coupe thanks to tech transfer from Ford GT and Mustang GT4 racing programs," Ford said in a statement.
Ford has yet to provide details on pricing or availability for the 2020 Mustang GT500, but be sure to stay tuned to Ford Authority for more information as it becomes available in coming months.