We dig the new 2020 Ford Mustang Shelby GT500, but there could be another Mustang on the horizon that is even more polarizing. According to AutoGuide, a new patent application was filed with the United States Patent and Trademark Office that could provide some insight into the new Ford Mustang Hybrid. The outlet says that the patent application, which was filed by Ford in July of 2017–but just published this week, is described as a "twin motor drive system for hybrid vehicle."
This new drivetrain setup would comprise of a longitudinally mounted engine sending power to the rear wheels, with the addition of an electric motor mounted on each of the front wheels. Here is a summary of the patent:
"Methods and systems are provided for a hybrid electric vehicle including a front-wheel drive system and a rear-wheel drive system. In one example, the rear-wheel drive system includes an internal combustion engine configured to drive rear wheels of the vehicle, and the front wheel drive system includes a first electric motor and a second electric motor mounted directly to opposing sides of the engine. The first electric motor is coupled to a first reduction gearbox to drive a first front wheel of the vehicle, and the second electric motor is coupled to a second reduction gearbox to drive a second front wheel of the vehicle."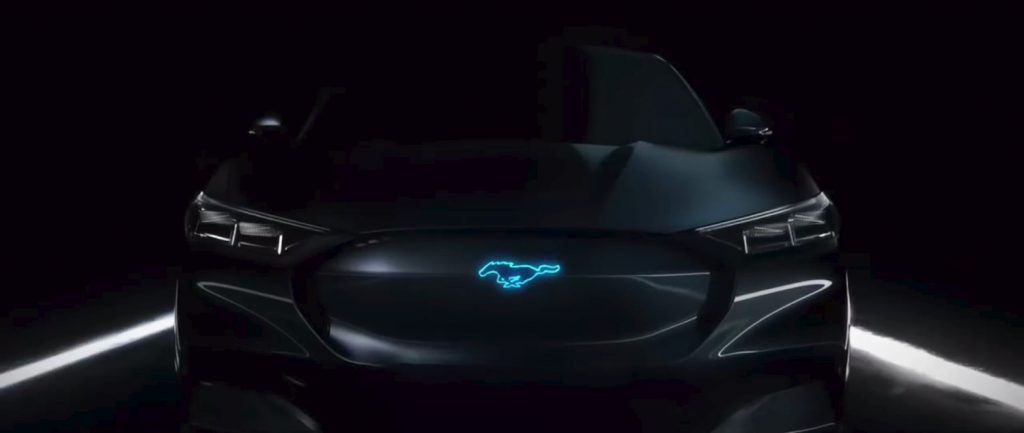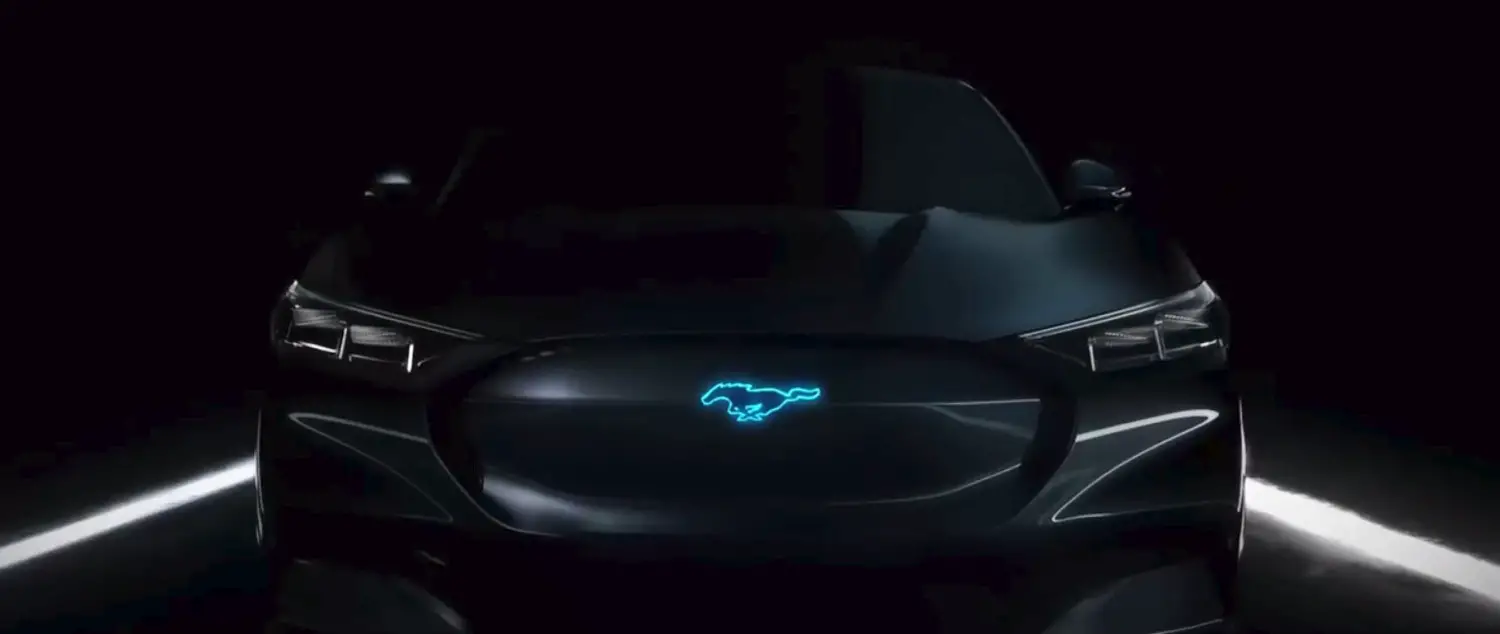 The patent states that the internal combustion engine could be any sort of engine, so long as it is mounted longitudinally. The example drawings use a V8. This sounds very good to us. It is noteworthy to consider the idea of Ford producing a V8-powered Mustang Hybrid. 'The Future is Built' advertisement that Ford released back in October with a futuristic-looking vehicle resembling a Mustang with a V8 engine under the hood is starting to make more and more sense. Ford North American production communications boss Mike Levine posted a tweet saying, "It's a glimpse of the future. We are excited to show you more in the future. Stay tuned."
When Ford first mentioned that a Mustang hybrid would "deliver V8 power and even more low-end torque," we interpreted it as 400-ish horsepower and torque like we see in a Mustang GT. Now, with the release of the patent and that recent statement from Levine, Ford may be cutting right to the chase by saying that the Mustang Hybrid will indeed have a V8 under the hood.
What do you think? Would you like to see an electrified Mustang GT of sorts? Would you drive one? Let us know in the comments below, and be sure to subscribe to Ford Authority for more news about the upcoming Mustang Hybrid.