There's a reason why people dread performing routine maintenance on modern automobiles. Manufacturers package new cars like Ikea furniture with the hope that you'll drive it to the dealership when it needs work, and never touch it yourself. While we're not thrilled about this trend, it seems as though it cannot be avoided, and has found its way into the all-new Ford Ranger.
The issue at hand concerns the necessary steps required in order to access the oil filter and oil drain plug to change the oil on the new Ford Ranger. Basically, it's not built like it used to be, and so you have to remove quite a few components under the car to even be able to see and touch the filter and plug–before you even get started with the actual oil change.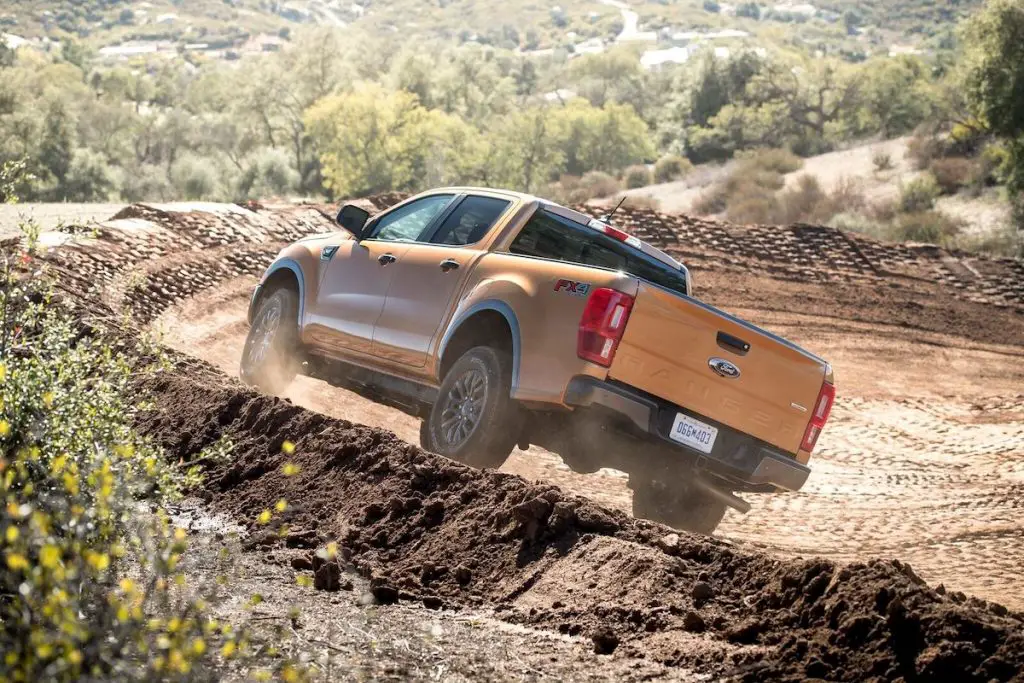 Some sources on the internet originally thought that it would be necessary to remove a wheel from the Ford Ranger in order to access the oil filter and drain plug, but it turns out that it is slightly more simple. However, a Ford service training webinar was recently made available and Roadshow shared it here to reassure future Ranger owners that, yes, it might be complicated, but it's not really that bad. With that said, removing three trim clip fasteners and pulling back a rubber flap in the vehicle's wheel well is necessary in order to get the job done.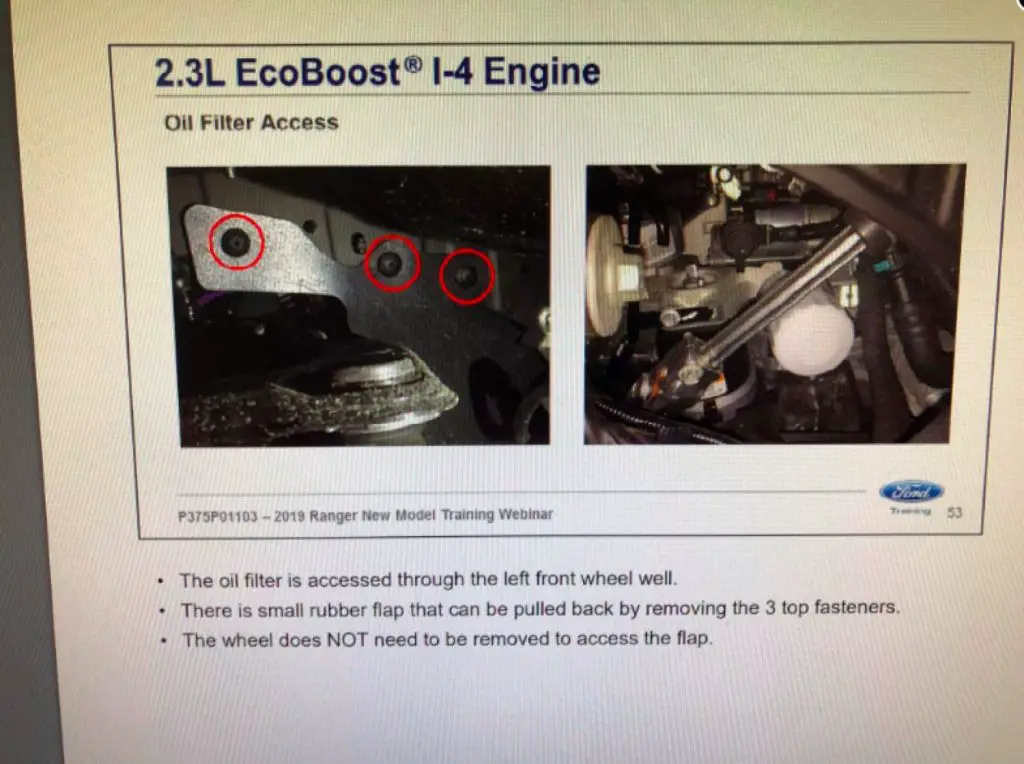 The 2.3-liter EcoBoost engine found in the Ranger is slightly different from the one found in other FoMoCo applications, like the Ecoboost Mustang and Focus RS. The Ranger's larger oil cooler means that there isn't enough room for the oil filter to live down by the oil pan (which would be really convenient), and instead, it has been relocated to the side of the engine block, protruding at a right angle. This makes for a bit of patience and dexterity when it comes to routine maintenance.
We know that the taillights on the new Ford Ranger are cool, and we know that it has killer off-roading abilities, but the complicated nature of changing the oil is certainly a turn-off. We are still optimistic, though. For all of the latest info regarding the Ford Ranger, subscribe to Ford Authority.