Ford and VW have detailed their first business partnership as part of a broader corporate alliance Tuesday, outlining plans to produce commercial vans and medium sized pickup trucks together.
The partnership will allow the two automakers to cut costs from their commercial vehicle business and boost pre-tax profit margins.
In addition to the commercial vehicle partnership, Ford and VW also signed a memorandum of understanding to research and collaborate on autonomous vehicles, connected mobility services, electric vehicles and more.
The Ford-VW alliance will be overseen by a joint committee led by Ford CEO Jim Hackett and VW CEO Herbert Diess. High ranking executives from both companies will also sit on the board.
"Over time, this alliance will help both companies create value and meet the needs of our customers and society," Hackett said in a statement. "It will not only drive significant efficiencies and help both companies improve their fitness, but also gives us the opportunity to collaborate on shaping the next era of mobility."
"Volkswagen and Ford will harness our collective resources, innovation capabilities and complementary market positions to even better serve millions of customers around the world," added Diess. "At the same time, the alliance will be a cornerstone for our drive to improve competitiveness."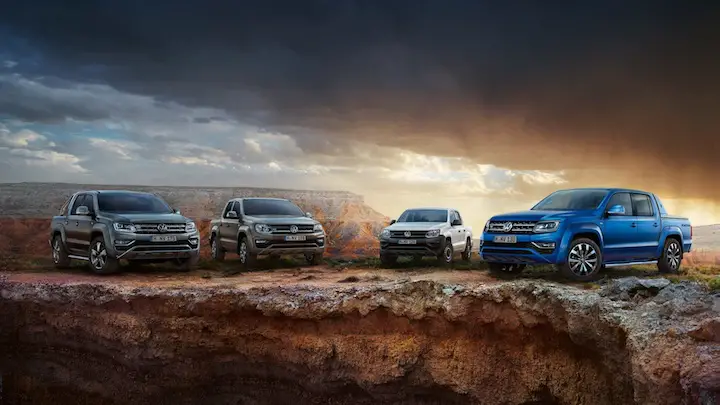 Ford will be responsible for developing a new medium-sized pickup and larger commercial vans under the corporate alliance, while VW will work on a small city van. The two automakers will also leverage each other's various manufacturing bases around the globe to help reduce manufacturing costs.
Other vehicles could come as a result of the partnership as well, with the automakers saying that it will "enable both companies to share investments in vehicle architectures that deliver distinct capabilities and technologies."
The first vehicle to be born out of this new business partnership will arrive in 2022. Neither Ford nor VW have said which of the three vehicle projects will be first out of the gate.