NAIAS 2019 is less than a week away and big things are coming from the Blue Oval. Big things in the form of a new 2020 Ford Mustang Shelby GT500 reveal, and likely a huge announcement with Volkswagen, as well. Along with taking the auto show news cycle by storm, Ford will have representation during the 13th annual EyesOn Design Awards. The awards will take place Tuesday, January 15 at 3:40 p.m. on the Cobo Center Atrium stage.
EyesOnDesign is one of the most prestigious and coveted automotive design awards in the industry.
Top automotive designers from around the world, including leadership from automotive manufacturers, academia and independent design studios, will judge the vehicles. This year, three individuals lead the judging including Joel Piaskowski, Global Director Design, Cars and Crossovers, Ford Motor Company. Ford promoted Piaskowski to Global Design Head back in 2017, and now in 2019, he will lead judging for the EyesOn Design Awards at the NAIAS 2019.
Joining Piaskowski in judging will be Stewart Reed, Chair of the Transportation Design Department, ArtCenter College of Design, and Paul Snyder, Helen Farago Chair of Transportation Design, College for Creative Studies. All three judges will walk the floor together, assess each vehicle on display, and vote individually.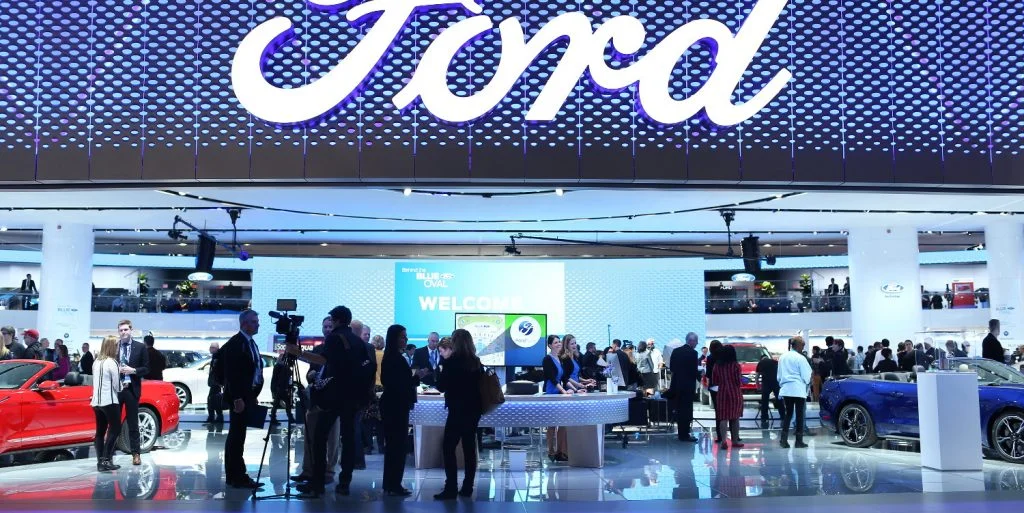 Awards are given in the following categories:
Best Production Vehicle, presented by Covestro LLC
Best Concept Vehicle, presented by Dassault Systèmes
Innovative Use of Color, Graphics or Materials, presented by Axalta Coating Systems
Best Interior, presented by ABC Technologies
Best Exterior Lighting, presented by Varroc Lighting Systems
The purpose of the awards is to raise money for the Detroit Institute of Ophthalmology (DIO), a division of the Department of Ophthalmology, part of the Henry Ford Health System. The DIO aids the visually impaired and facilitates research into visual prosthetics and the role the eye plays in transportation.
For coverage of all things Ford at NAIAS 2019 next week, be sure to subscribe to Ford Authority.