The Lincoln Continental Coach Door finally fulfills consumers' tastes for an imposing American luxury car, but Ford Motor Company only committed to building 80 of the sedans, and they've all sold out.
It appears as though Ford drastically underestimated the demand for a new Continental with the iconic suicide doors that appeared on the fourth-generation of the luxury cruiser. The automaker has now committed to building a 2020 model year run for the Continental Coach Door – not surprising
considering it sold the initial lot of 80 in just 48 hours.
The majority of customers interested in the Continental Coach Door were from New York, Los Angeles and Miami, Lincoln marketing director Robert Parker told The Detroit Free Press. Some buyers were car collectors, while some others were wealthy individuals who wanted to customize the car to their liking. One wanted the limited edition plaque on the car matched to their birthday. Another wanted the vehicle matched to the color scheme their private jet.
Lincoln has also received calls from wealthy buyers abroad who want to buy a Continental Coach Door.
"We're hearing not only from here in the U.S., but other markets that are interested, too, be it Dubai or Shanghai," Parker said.
The high-priced sedan, which will start at over $110,000, has been a boost for Lincoln. "December 2018 was the brand's best month in 28 years," Parker said. The Navigator also sold well in December, with Lincoln selling over 2,000 examples of the full-size SUV – more than in any other month in 2018. The Navigator is another big ticket item, with prices starting at around $73,000.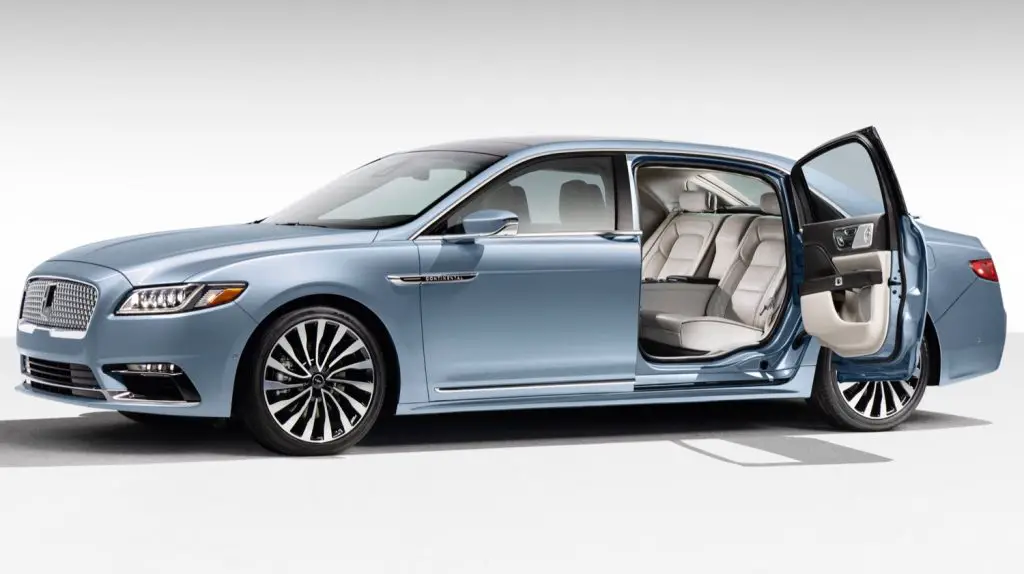 It should have been no surprise that consumers wanted a new Continental with suicide doors, though. One look at an internet comment section would have told the marketing department that. They also received requests to build the car from potential buyers, though, some of whom were extremely passionate.
"One guy from Tulsa has become a pen pal" Parker told The Free Press. "I even got a Christmas card from him this year. Over Thanksgiving, he was texting me because the rumors were heating up."
(source: The Detroit Free Press)