With the 2019 FIA World Rally Championship season quickly approaching, M-Sport Ford is making plans for another successful season. A few weeks ago we saw this video highlighting the 2018 season and the success of the M-Sport team, especially their former driver Sebastien Ogier, who earned the driver's championship title in a Ford Fiesta. Last season marked Sebastien Ogier's sixth consecutive WRC championship (with the help of co-driver Julien Ingrassia), and his second with the M-Sport Ford team after leaving Volkswagen at the conclusion of the 2016 season.
Now, for 2019 M-Sport Ford is pleased to announce their intention to register for the 2019 FIA World Rally Championship with a multi-car entry for the EcoBoost-powered Ford Fiesta WRC. Elfyn Evans will return to the squad for a fifth season, now at the highest level, and will be joined by Cumbrian co-driver Scott Martin. Martin is now reconnected with the team which started his international career back in 2004.
Teemu Suninen will also return to the team for a third season. Suninen will contest all events with a top-specification world rally car for the first time in his career. The young Finn will be joined by a new co-driver, and fellow Finn: Marko Salminen.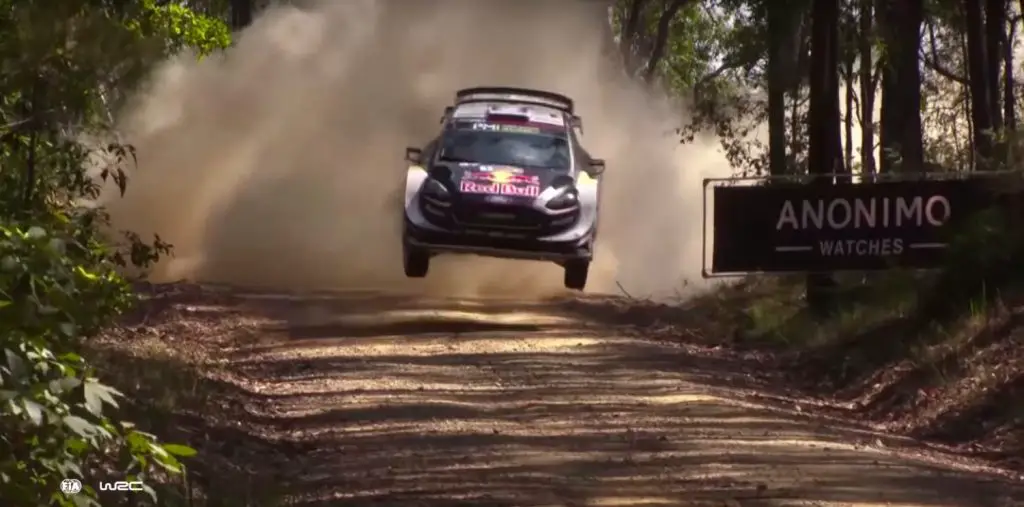 The M-Sport Ford team will be supported at Rallye Monte-Carlo and Rally Sweden with a third manufacturer entry for Pontus Tidemand. Tidemand, a native of Switzerland, has a long history with M-Sport Ford, which began with a victory in the 2013 FIA WRC Academy. Tidemand took the wheel of a top-specification Fiesta and fought for a podium position at Rally Sweden in 2014, but this will mark his first time behind the wheel of a new-generation world rally car. He brings undoubted speed to the table, along with a desire to succeed. This desire for success is essential following the loss of Ogier and Ingrassia, the six-time French world champions.
An additional change to support the team on a daily basis will be Richard Millener, who is stepping up to the role of Team Principal. This will allow Malcolm Wilson to devote more time to the commercial side of M-Sport as a business. Until the start of the 2019 FIA World Rally Championship season, we will just have to (impatiently) wait for the action by watching and re-watching the 2018 season re-cap.