We always love to look back on a great Top Gear clip, so we were delighted to see a classic uploaded this week. Take a trip and recap series 25, episode 1 and its epic showdown between three V8 supercars and a Toyota NASCAR. Matt LeBlanc, Chris Harris, and Rory Reid pay tribute to America's favorite motorsport and each attempt to set the fastest time on an oval during five flying laps. Matt, in a yellow Ford Mustang Shelby GT350R represents Ford Motor Company (and America!) with big, smoky burnouts and proper drafting behind a NASCAR sponsored by Toyota.
Chris and Rory went the European route, choosing to drive a McLaren 570s and a Jaguar F-Type SVR respectively. The result may surprise you, and the commentary is hilarious. So much so, it's worth breaking down. For easy reading we will abbreviate Matt LeBlanc to 'ML', Chris Harris to 'CH', and Rory Reid to 'RR'.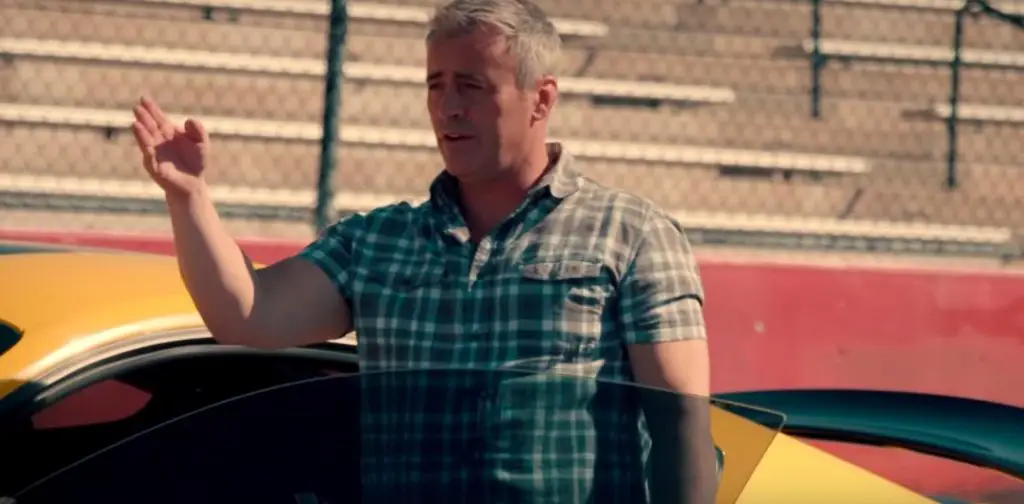 RR: So the challenge: in this tribute to America's favorite motorsport you will each attempt to set the fastest time over five flying laps.
CH: And we'd each get some help from the real deal. Born back in the 40s, when moonshine runners took their outlaw V8s and started to race them, 70 years on, NASCAR remains America's most popular V8 motorsport. Big on noise, if a little short on variety.
RR: Wait wait so so, let me get this straight we just, we just go up and take a left.
ML: There.
RR: And then what it's a left.
ML: Over there.
CH: Rory, these are simple people okay? You've met Matt. Let's go.
RR: He's right.
ML: That's cold.
Basically, it's an epic challenge, and if you love the Ford Mustang Shelby GT350R as much as we do, this is a must-watch. We can only hope that there will be a future Top Gear challenge starring the all-new 2020 Mustang Shelby GT500.