There's another brand new Ford GT for sale online. A 2018 GT '67 Heritage Edition is for sale right here on James Edition, with an unknown seller. The price tag is listed at 1.2 million euros, or about $1.4 million but we're unsure if it will actually sell or not, considering how Ford reacted when WWE superstar John Cena tried to sell his GT last year after just one month of ownership.
The Ford GT supercar was designed to perform, but also to be exclusive. Anyone hoping to buy one had to endure an agonizing application process with a questionnaire essentially designed to determine whether or not they were important enough for Ford to deem them worthy of a new GT. On top of that, owners would be required to possess the car for a minimum of 24 months before they are permitted to sell. When Cena violated the agreement last year Ford filed a lawsuit against the pro wrestler alleging, "breach of contract, fraudulent misrepresentation, and unjust enrichment." Cena took delivery of his Ford GT, turned around and promptly sold it for some unknown profit just one month later. John Cena's 2017 Ford GT was delivered on September 23, 2017, and the lawsuit said he picked up the car shortly thereafter, and by October 20, Ford discovered that he had sold it.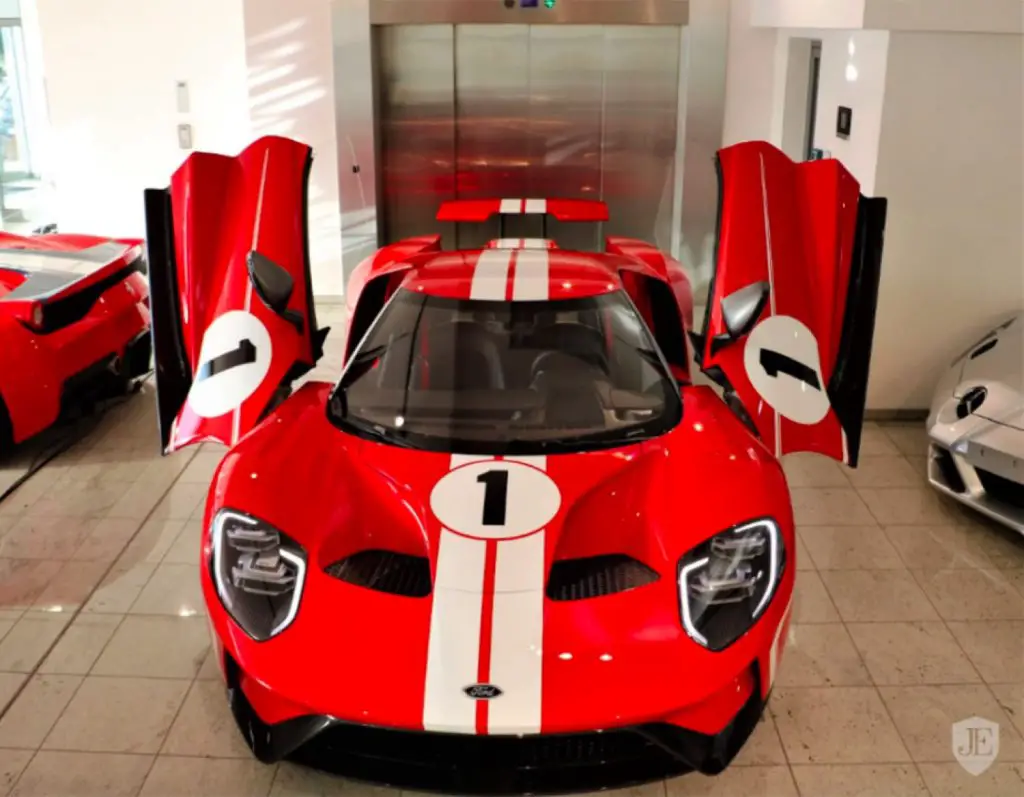 Now we must turn to the current car in question. It's a 2018 model with an original price tag is estimated to be about $500,000. The Ford GT is currently located in Germany and has only 12 miles on its odometer. This particular Ford GT is a 67 Heritage Edition which consists of an appearance package with several special touches inside and out, making this Ford GT exceptionally special. And there are certainly people who are willing to pay for it. We rode in one and would take this thing in a heartbeat (if we could afford it). The question is then, will Ford let it happen?