SEMA Garage and SEMA International are holding a measuring session at the SEMA Garage on January 21, 22, 2019. There will be three vehicles available for SEMA Members view at this event. There will be a 2019 RAM on display, along with a 2018 Nissan Patrol Y61 Safari and a 2016 Australian spec Ford Ranger. This is a private event, and limited to SEMA members only.
The Australian Ford Ranger features a five-cylinder, 3.2-liter diesel known otherwise known as the PUMA ZSD-422. This Ranger is right-hand-drive double cab model with four-wheel-drive and a six-speed automatic. The Australian Ford Ranger was built in Thailand and given its global accessory-friendly demeanor, the Ranger sales have been strong abroad.
The global Ford Ranger has been achieving top rankings in diverse markets, specifically Europe, where the Ranger is the best-selling pick up. The Ranger is also a market leader in Australia, New Zealand, Taiwan, Philippines, and Thailand. This vehicle has also resonated with buyers in Latin America and Saudi Arabia.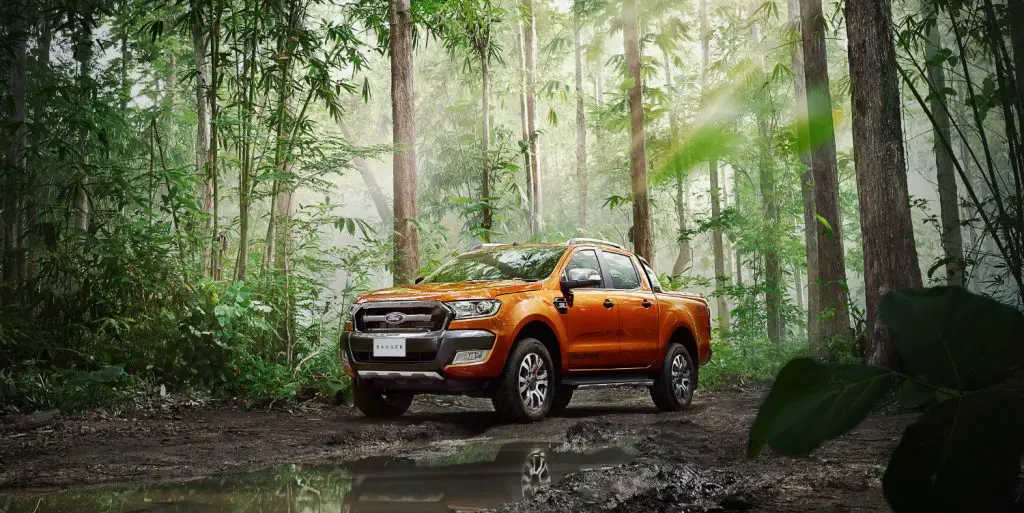 When we tested the capabilities of the 2019 Ford Ranger FX4, it left muddy trench forgettable. The US-spec truck tackled a rocky and dusty incline with ease, and made staggered mounds of mush mundane. Watery mud pits for a splashed over the Ranger, but left the truck unfazed, just slightly more brown and in need of a bath. So, while a Ford Ranger Raptor is said to be off the table, there is plenty of capability to be found in the ever Ford Tough Ranger FX4.
If you'd like to see the differences for yourself, you can register here to save your spot and check out this Australian Ford Ranger. We'll stick with the powerful US model ourselves, and keep putting it through the paces to find out if its reputation around the globe remains in the highly competitive American truck market.