The Toyota Supra is back after more than 20 years of hibernation. Prospective customers will be able to purchase the 2020 Toyota GR Supra this summer at a starting MSRP of $49,990. We saw the Toyota reveal the new Supra in Detroit at the North American International Auto Show and it might just have what it takes to grab the attention of Mustang fans throughout the world.
The new Toyota Supra, referred to as the GR Supra by Toyota will come equipped with a 3.0-liter turbocharged inline six-cylinder engine, producing 335 horsepower and 365 lb-ft of torque. It will be paired with an 8-speed quick shifting automatic transmission and paddle shifters. Toyota did not mention a manual transmission, and we aren't holding our breath.
On the contrary, a Ford Mustang GT delivers 460 horsepower from a naturally-breathing 5.0L Coyote V8, for less than $40,000. It likely won't be able to dance as sharply as the new Toyota Supra, but the iconic pony car has a seductive spec sheet nevertheless.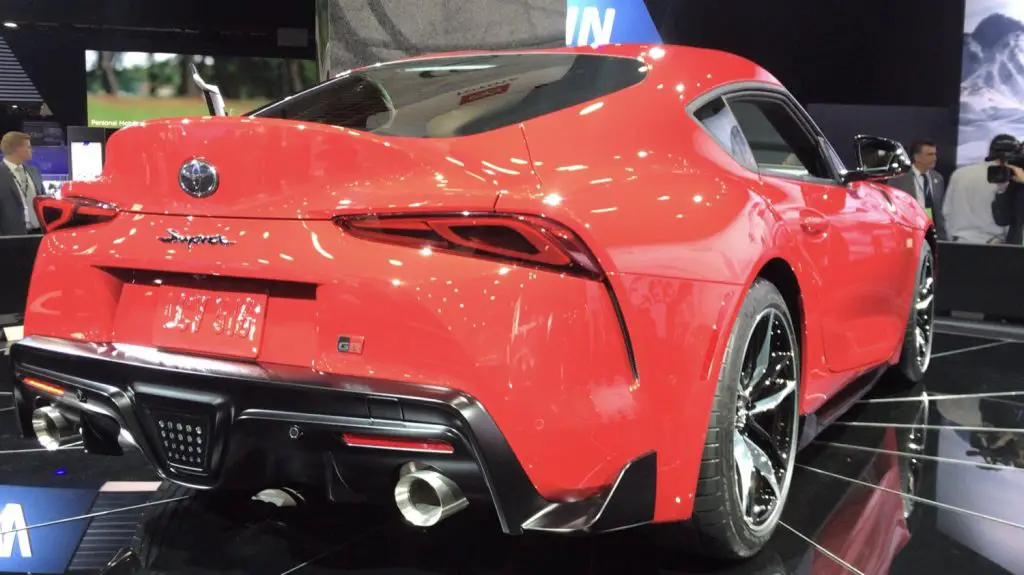 The Supra will feature adaptive suspension, an active rear differential, and launch control. It weighs only 3,397 pounds and achieves a perfect 50:50 weight distribution. So despite having less than 350 horsepower, the trip from zero to 60 mph will take just 4.1 seconds, according to Toyota. As far as dimensions go, the new Supra is only 5.5-inches longer, 3.1-inches wider, and 0.3-inches taller than a Toyota 86. Interestingly though, the Supra will have a wheelbase that is 3.9-inches shorter than the little brother 86.
Sports cars are not usually associated with safety tech, but the new Toyota Supra will come standard with forward collision warning, automatic emergency braking with pedestrian detection, lane departure warning, road sign assist, and automatic high beams. For an extra $1,195 Toyota will also include full speed adaptive cruise control, blind spot monitors, rear cross traffic alert, parking sonar, and rear collision warning.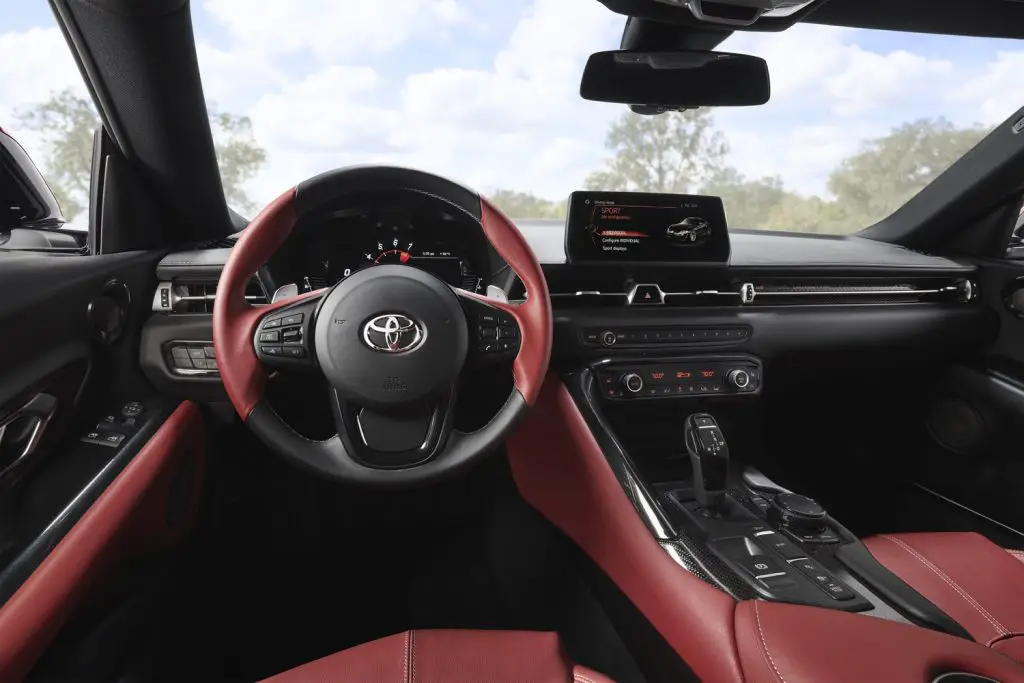 Inside, the new Toyota Supra will come standard with a 6.5-inch display and alcantara seats for the 3.0 trim level. Up the ante to the 3.0 Premium trim, and you'll get an 8.8-inch wide-format touchscreen display with navigation, Supra connect telematics, wireless Apple CarPlay, a premium 12-speaker JBL audio system, wireless phone charging, and a color Head-Up Display. The 3.0 Premium grade will also include heated, leather-trimmed seats.
The new Toyota Supra has the performance, safety tech, and luxury interior to make it a complete sports car. Should Mustang fans be worried? We don't think so. A well equipped, similarly priced Mustang GT will have more power, more seats, and more accessibility. However it also weighs more and is less exclusive. For those reasons, we don't think that Ford fans should be worried about the beloved Mustang being overshadowed by the new (old) kid on the block.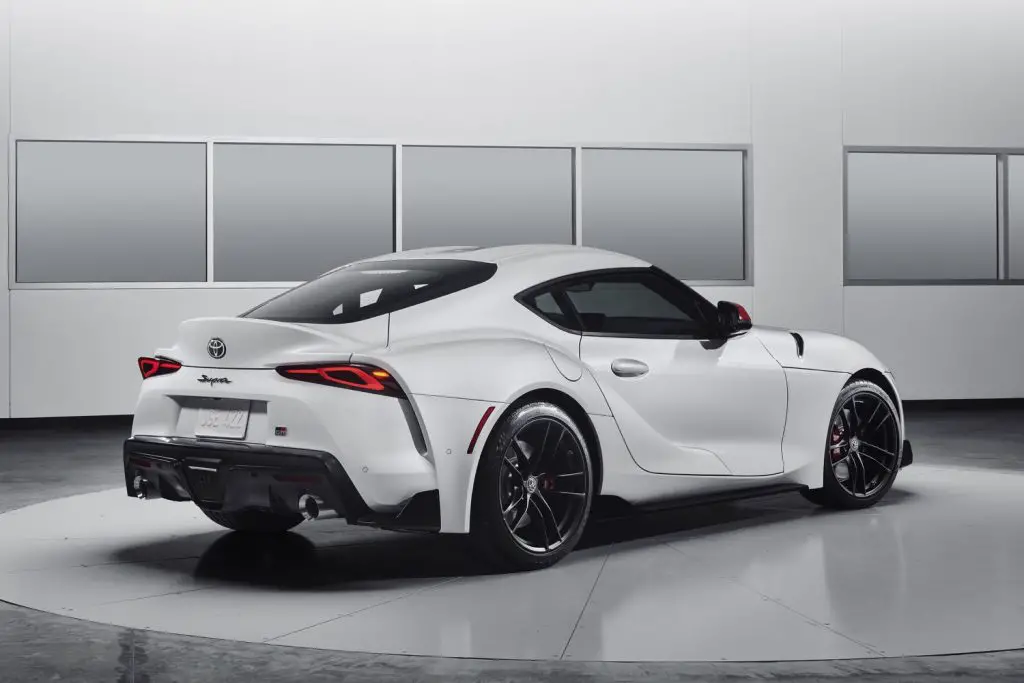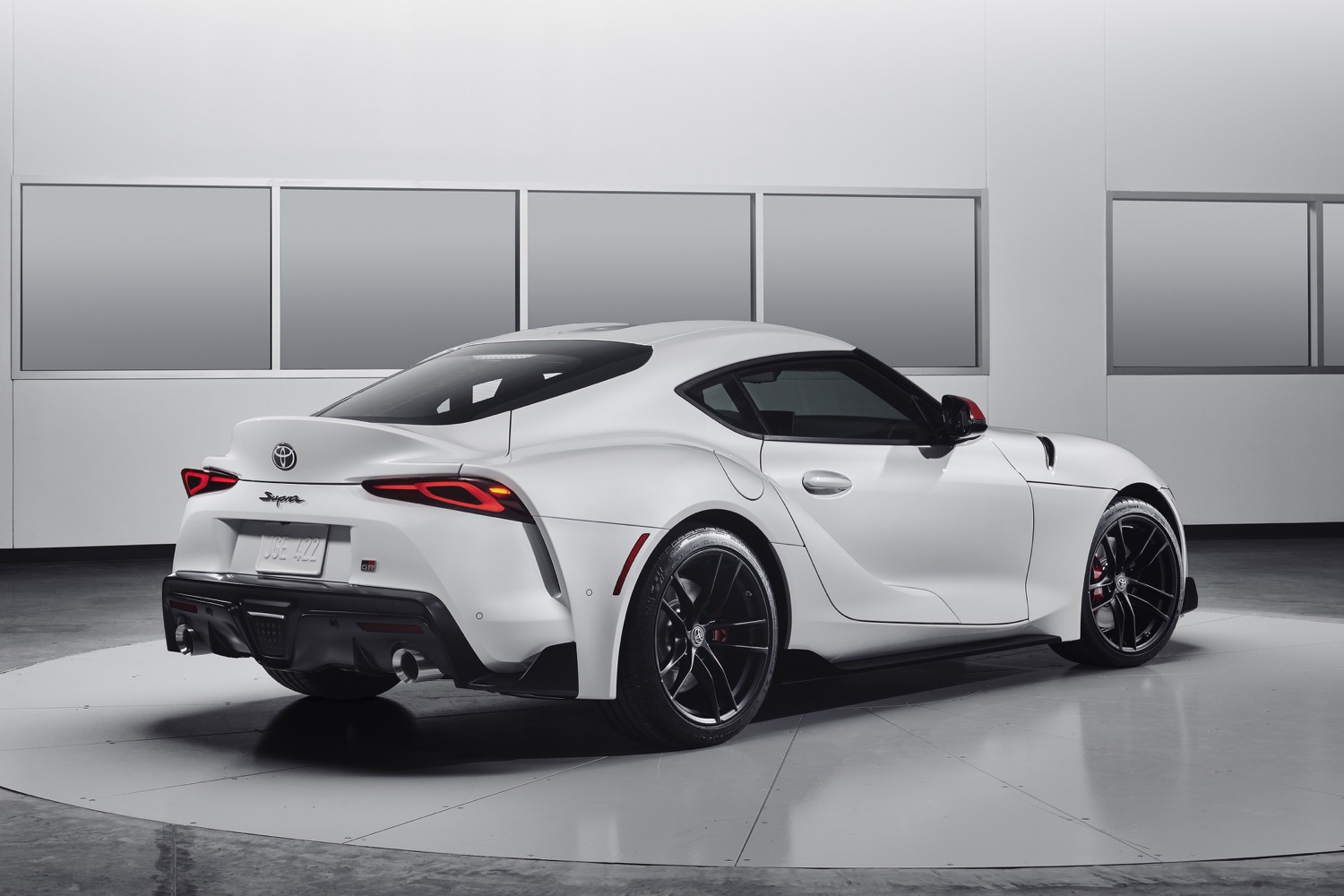 Toyota told us that they designed the new Supra to take on German competitors like the Porsche Cayman, Audi TT RS, and BMW M2. After hearing that statement, it reassured us that yes, the Supra is out for blood, but maybe not exclusively American blood.
If you need one as soon as possible, and like being different, the first 1,500 production Supras for the U.S. will be Launch Edition models starting at $55,250. Each new Toyota Supra Launch Edition model will include an individually numbered carbon-fiber badge on the passenger-side dashboard with a graphic of Toyota Motor Corporation President and Master Driver Akio Toyoda's signature. Good luck securing one, though, especially without paying a hefty dealer markup.