At the beginning of the month, Ford announced it would be shutting down its Chariot shuttle service, the mobility startup the automaker purchased $65 million back in 2016.
Ford didn't immediately say why it was ending Chariot's transit services, although rumors say the Ford Transit vans it used to ferry passengers around were usually empty. According to TechCrunch, the 25 Chariot vans in New York City were serving 1,000 riders per week, equivalent to just nine per day. That would count as a busy week for Chariot in NYC, too.
A lack of riders wasn't the reason why Ford pulled the plug on Chariot, though. According to Ford CEO Jim Hackett, the automaker abandoned the project due to the lack of regulatory framework for such app-based ride hailing services.
"The issue is that we were ahead of, really, policies that will make this a better business," Hackett told Bloomberg. "I'm very happy with what Chariot taught us and what the next evolution of the business is going to be. This is a pivot for us — a bunch of things have been birthed from the Chariot experience."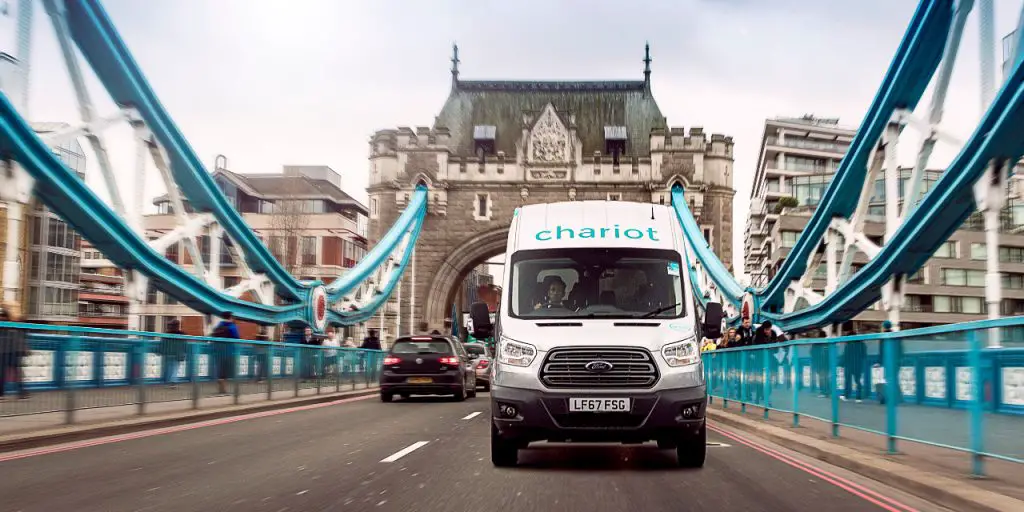 Ford said the data it gathered from Chariot, mostly that related to how riders used the service to plan their daily trips, Bloomberg says, will be used to develop and advance future projects for Ford Smart Mobility which is the automaker's forward-looking mobility subsidiary.
Ford Smart Mobility recently acquired scooter app Spin, a competitor to Bird and Lime. Other new Ford Smart Mobility projects include Ford GoBike, a bike-sharing service in the Bay Area, and Ford Car Sharing in Europe.
Ford Smart Mobility also owns Argo AI, an autonomous car development firm that hopes to launch an Uber-style autonomous ride hailing service by 2021.
Chariot was the first mobility company acquired by Ford Smart Mobility. The subsidiary company, which was started to evolve Ford's business and make it less dependant on consumer car sales, lost $300 million in 2017.
(source: Bloomberg)