Fans of the Ford Bronco from the '60s era will want to pay attention to this 1967 Ford Bronco U13 Roadster that will be auctioned off by Mecum Auctions in Indy on May 14-19. This Bronco is one of 199 U13 Roadsters produced in 1967 that packs a V8, specifically this classic Bronco has a 289 cubic inch V8 under the hood. A 3-speed manual transmission backs that V8 engine. Mecum notes that this Bronco is one of 698 U13 Roadsters produced in 1967, and it's one of 32 U13 Roadsters made with the paint/trim codes seen here.
The 1967 Ford Bronco U13 Roadster is part of the Joe McMurrey collection and the orange hue, called Poppy Red, seen on the ride is a professionally applied base/clear slathered on its flanks during a frame-off restoration. Since that restoration, the Bronco has driven only 625 miles. The restoration saw the Bronco get a new interior, refinished chrome bumpers, and an AM/FM converted radio with a pair of hidden speakers behind the dash.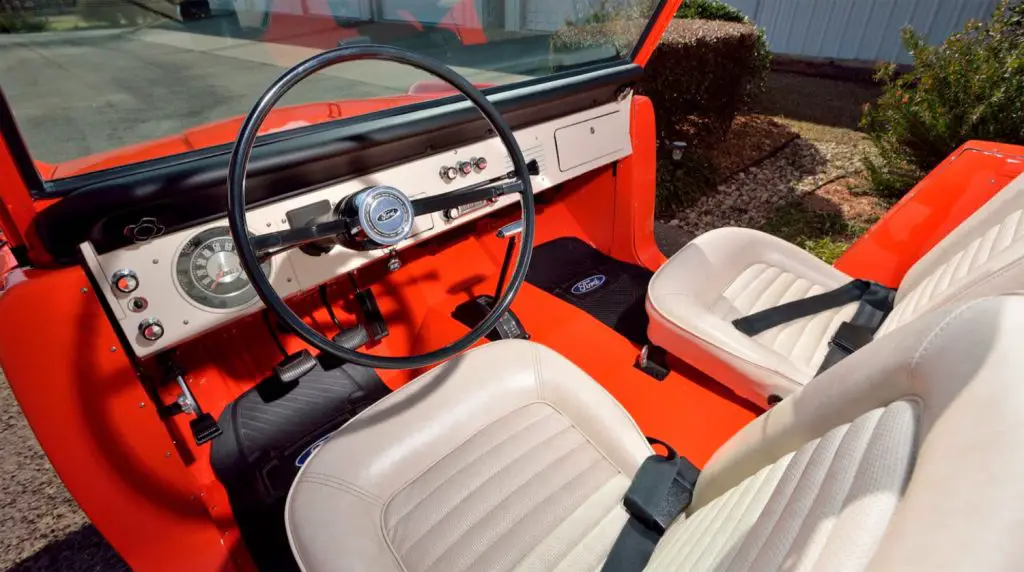 Everything in this ride looks like it did the day it rolled off the assembly line in 1967. The 1967 Ford Bronco U13 Roadster was sold new at Valley Ford Sales in Fresno, California and sports dual fuel tanks. The truck looks perfect, and there is no indication of how much it's expected to bring at auction, but Mecum does list the truck as a star of the auction. This particular Ford Bronco won the Most Outstanding Truck Award at the 29th Fabulous Fords Forever 2014 show; the award isn't included in the sale. A couple other very cool classic Broncos have turned up recently including a custom 4-door classic and a 1969 Bronco Sport restomod.