Three drivers from Autocar took to the track with a 2019 Ford Fiesta ST, a 2019 Mini Cooper S, and a 2019 Toyota Yaris GRMN to see which is the hottest hatch.
There are two main questions being asked in this video: which hot hatchback is the fastest, and which is the most fun? The latest Ford Fiesta ST looks like the favorite, but the funky little Toyota Yaris GRMN might have enough spirit to take the crown. Or could it be the tried and true Mini Cooper S that defeats the smaller, lighter offerings from Ford and Toyota? Let's watch and find out.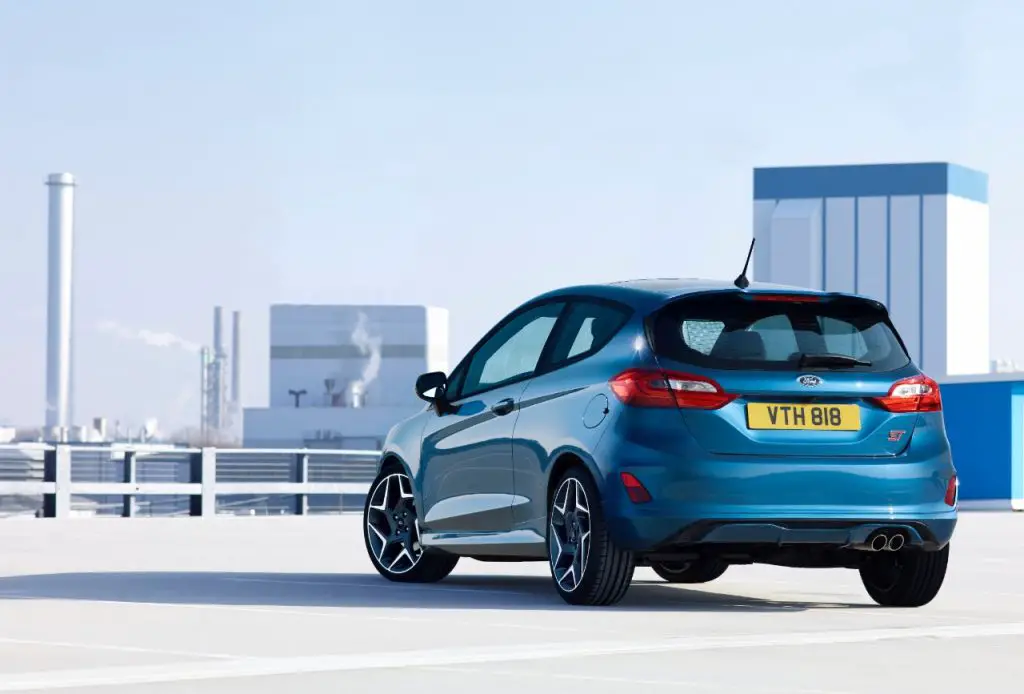 The 2019 Ford Fiesta ST may only have three cylinders, but its turbocharged peppiness, quick steering, and sticky tires appear to make it very comfortable around the road course. The new Fiesta ST delivers power from a 1.5-liter turbocharged three-cylinder engine making 197 horsepower and 214 lb-ft of torque. The little FiST will also do zero-to-sixty in 6.5 seconds, and an available limited-slip differential helps to manage the power through corners.
Too bad all of that fun is off limits for North American customers.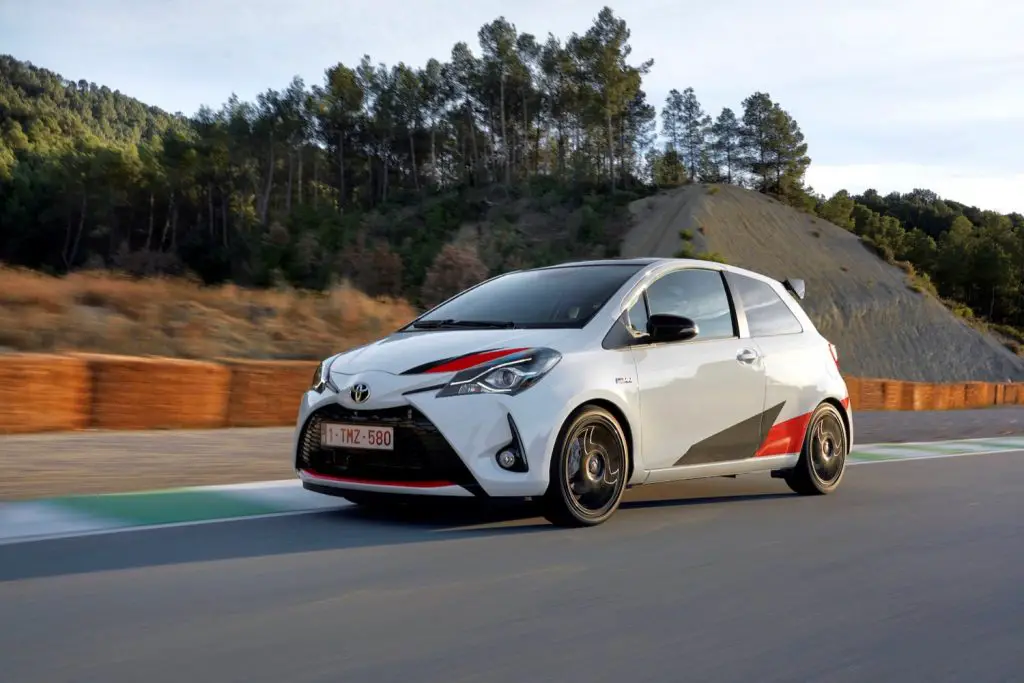 The Toyota Yaris GRMN is a fierce contender in this battle and despite its small size, the Yaris packs a serious punch. The 1.8-liter supercharged engine under the hood of the Yaris GRMN produces 212 horsepower and 184 lb-ft of torque, and accelerates from zero-to-sixty in just 6.3 seconds. Also worth mentioning, it only weighs a spritely 2,502 pounds, which is over 200 lbs lighter than the Ford Fiesta ST.
The Mini Cooper S being tested is not really worth discussing. As you'll see in the video… it can't quite keep up.
So then, is the Ford Fiesta ST best? Or is it the Toyota Yaris GRMN? The Yaris may be the winner on paper, but the final answer has a lot to do with tires, and also user preference. The Fiesta ST proved to be faster than the Yaris GRMN on that day at that track with those Michelin tires. If you're simply looking for fun, either of the two cars seem like a great choice for weekend thrills.  Supercharged versus turbocharged, JDM versus the blue oval. It's up to you.
That's all fine and exciting, assuming you live in a market where you'll be able to buy either of these ultra-fun hatchbacks. Here in the states, we'll just have to stew in our envy.
Yet even if you are reading this overseas, sorry, all Yaris GRMN units have been reserved.