We've already told you all about the new 2020 Ford Mustang Shelby GT500. And though we've already seen the new Shelby GT500 from just about every angle at the 2019 North American Auto Show in Detroit, we have yet to see Ford's most powerful production car on the streets without any camouflage… until now.
We managed to spy a Shadow Black Mustang Shelby GT500 belonging to FoMoCo as it was doing final validation testing near the automaker's vehicle development offices, giving us an opportunity to get our first look at the new beast in the wild.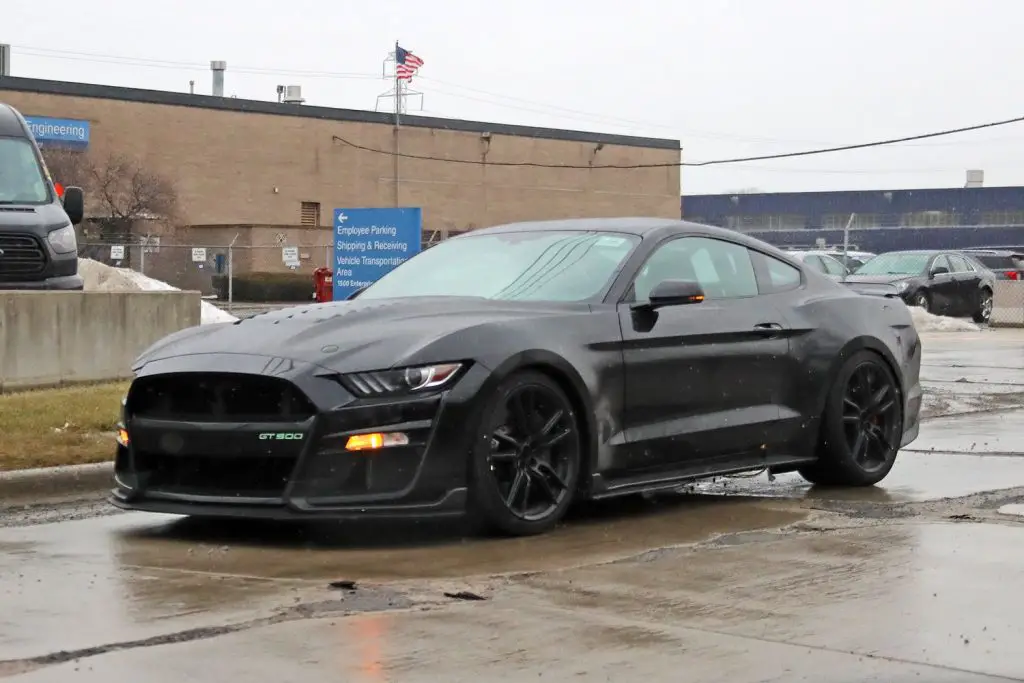 At the front, the angular grille openings and muscular hood combine so well for a menacing and highly-aerodynamic design inspired by modern fighter jet aircraft. There's also the wider front fenders and stance housing a set of black 20×11 wheels specific to the Shelby GT500. The front wheels proportionally align to the pony's rear fenders housing up to 20×11.5-inch wheels. The rims fill the wheel wells out very nicely and make for an amazing aesthetic.
Should anyone have any questions about what version of the Mustang they're looking at, the GT500 script in a turquoise-green hue on the front bumper should settle any doubts.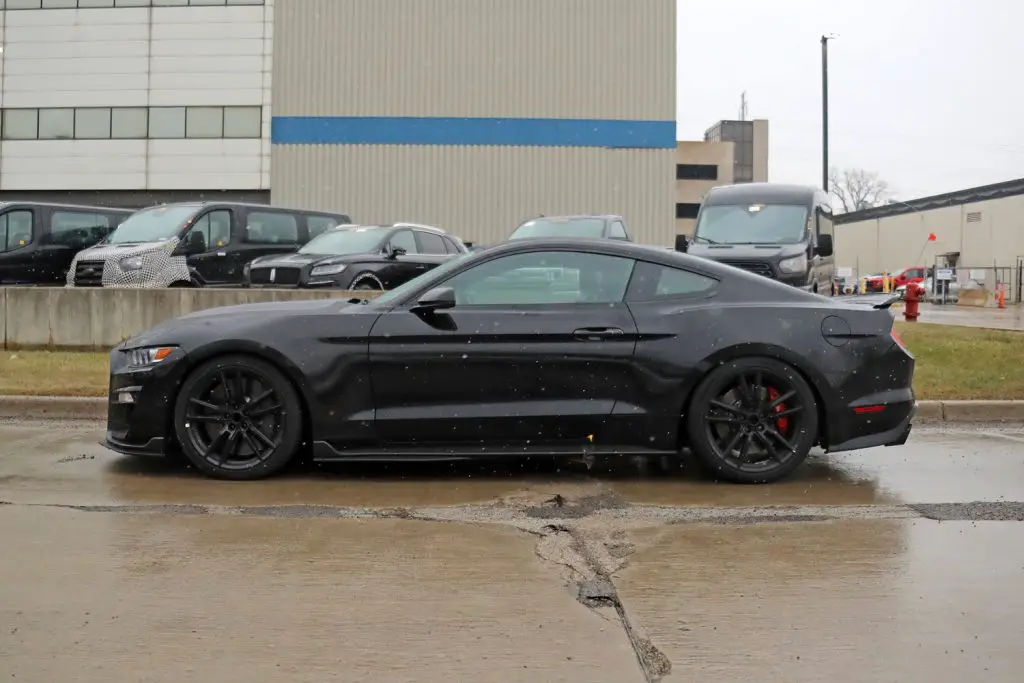 Notice the new, standard rear spoiler and menacing quad exhaust. The Mustang Shelby GT500 also features an updated composite materials in the rear diffuser, resulting in added thermal management.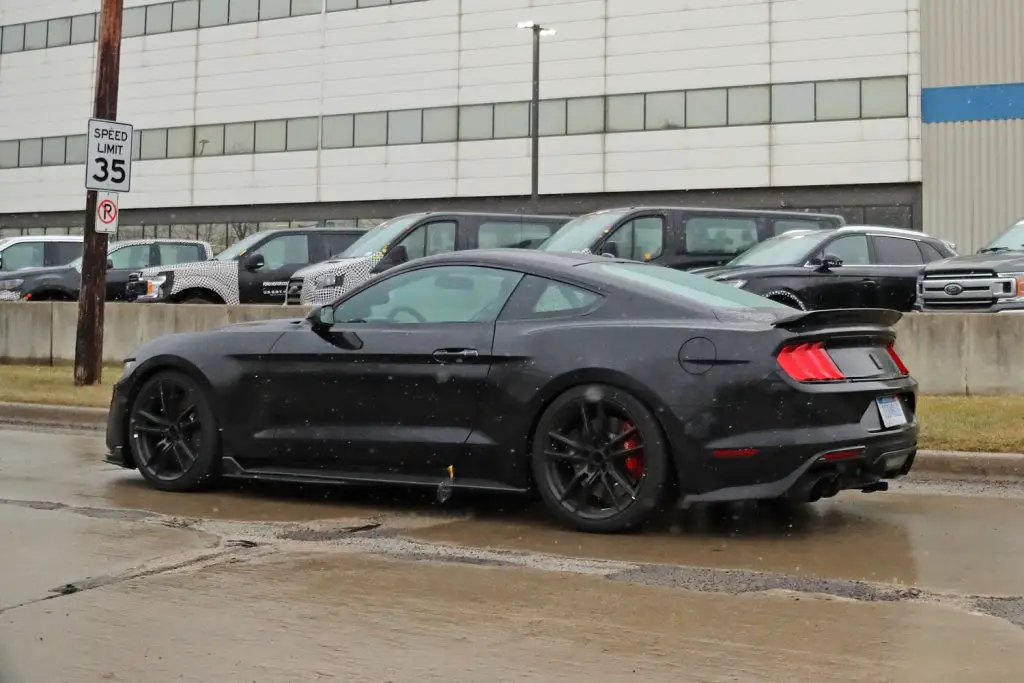 The 2020 Mustang Shelby GT500 is powered by a supercharged 5.2-liter V8 engine making over 700 horsepower. All that power is sent to the ground via the rear wheels via a choice of two sets of tires:
Custom Ford Performance-spec Michelin Pilot Sport 4S tires, or
More aggressive Pilot Sport Cup 2 tires featuring unique compounds and tread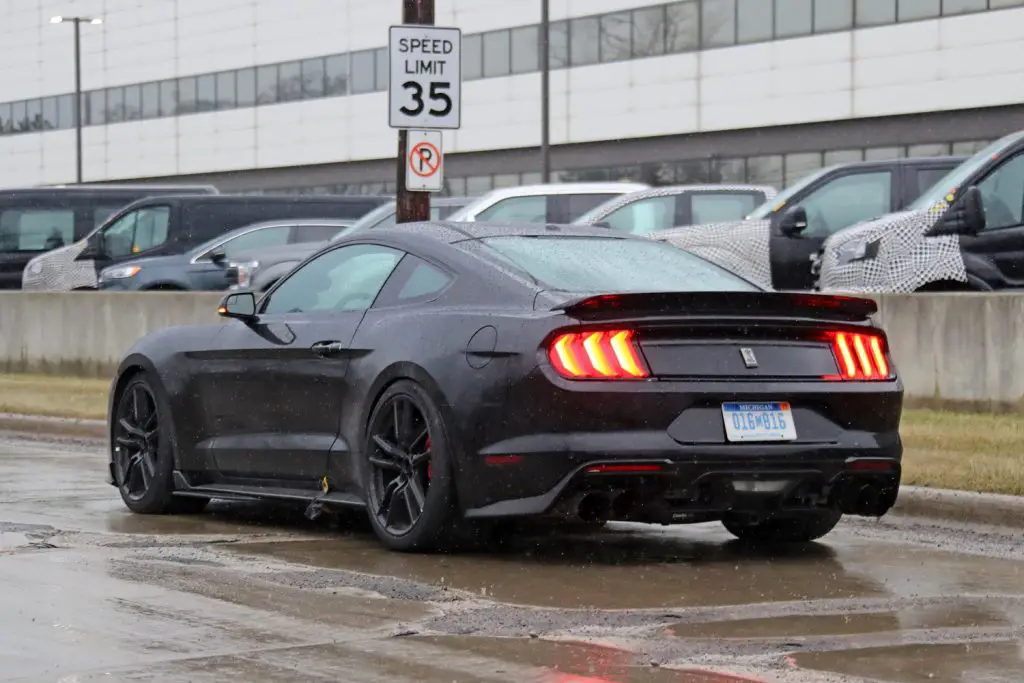 The prototype seen here is riding on the Pilot Sport Cup 2 rubber. Also take note of the massive 16.5-inch (420 millimeter) two-piece rotors – the largest of any domestic sports coupe, as well as the Brembo six-piston calipers, which are larger and stiffer on the 2020 Shelby GT500.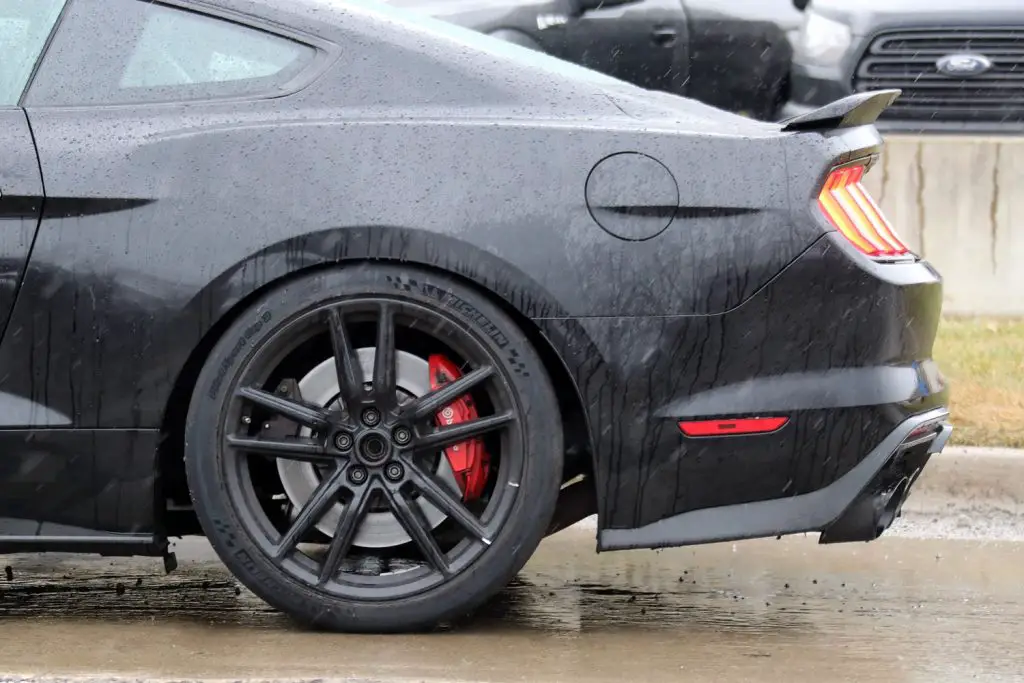 In fact, these brakes have 20 percent more swept area than those of the Shelby GT350, enabling the brakes to have more than 30 percent additional thermal mass in the front corners.
Peruse through the gallery at your leisure to get an eyeful of this wonderful new beast, which also happens to be the most powerful street-legal Ford vehicle ever.