Americans enjoy big trucks, big engines and big power, and for the 2020 model year, automakers aren't denying customers of their basic desires in the latest crop of 3/4-ton and full-ton trucks. So if a massive 6.6-liter V8 in the upcoming 2020 Chevrolet Silverado HD isn't large enough for you, how about the 7.3-liter V8 in the 202o Ford Super Duty? Both trucks will be released in the coming months.
Here's why we're bringing this all up, because the latest news surrounding the 7.3-liter engine doesn't actually have much to do with the Ford Super Duty. It has to do with the fact that the 7.3-liter V8 will be able to fit into other Ford vehicles currently on sale. Now that doesn't necessarily mean that Ford will actually stuff the massive V8 into other platforms, but perhaps one of you out there are bold enough to do it.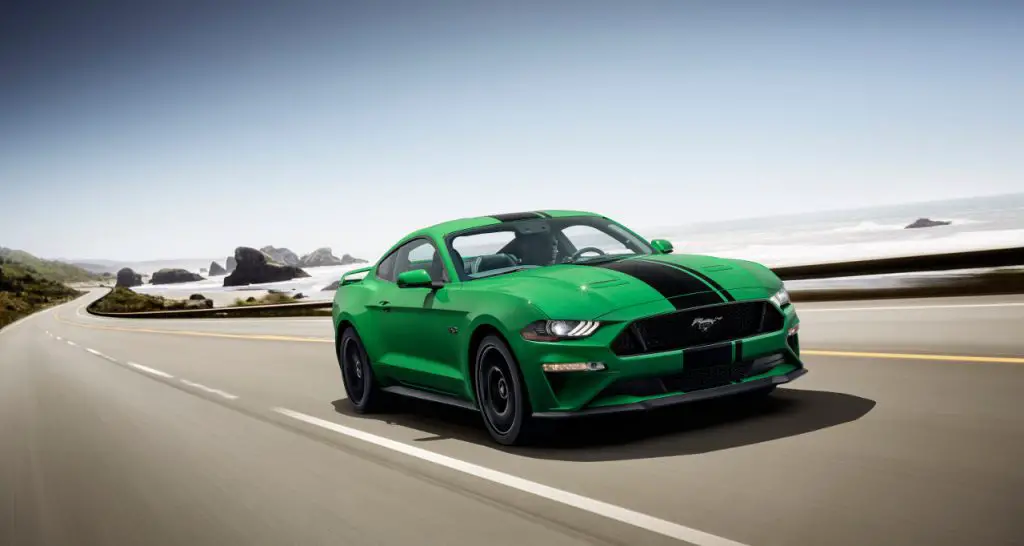 Last week, product spokesman Mike Levine told Motor Authority at the Chicago Auto Show that the 7.3-liter V8 Ford Super Duty engine fits in both the Mustang and F-150 pick-up. As we mentioned, it might possible in terms of dimensions, but that doesn't mean that Ford will do it. Levine said that the 7.3-liter V8 is a truck engine with an iron block. Therefore, it's not very light and wouldn't make very much sense under the hood of a Mustang. Just because Ford won't do it, doesn't mean that a courageous builder won't fab one up for SEMA.
If the burly Ford Super Duty V8 won't make it into a Mustang, that doesn't mean it won't end up inside of a standard F-150, or even the Raptor. After all, Ford hurt a lot of feelings when they bailed on a V8 in the Ford Raptor for a more powerful twin-turbocharged V6. Sure, the new Raptor makes more power, but it doesn't quite sound the part like the first-gen Raptor did.
The 6.2-liter V-8 will be the standard engine in the 2020 Super Duty lineup, and still Ford hasn't released power ratings for the 7.3-liter V-8. We're hoping for big numbers from the big V8, and we have a feeling that Ford will not disappoint.
For more Ford F-Series news, subscribe to Ford Authority.