The 61st running of the Daytona 500, officially part of the Gander RV Duel races at Daytona, will take place this Sunday, February 17 at 2:30 pm. Two days ago qualifying was finalized for Sunday's race, with three Ford Mustangs finding their way into the top 10. The Daytona 500 will be the first race of the year to award regular-season points for the 2019 Monster Energy NASCAR Cup Series season. If you aren't heading to Florida to see the spectacle in person, you can watch it on FOX.
Joey Logano led the Ford qualifying effort for the Daytona 500 on Sunday. Logano, in his No. 22 Shell/Pennzoil Ford Mustang qualified in sixth place. Clint Bowyer and Brad Keselowski were the next two Ford representatives in the qualifying order, close behind in eighth and ninth place.
After qualifying in sixth place, Logano was asked about the pressure of the Daytona 500. "There's not much you can do about it beside being ahead of it, but you can feel it ramping up as the pressure keeps building," said Logano. "The moves are more aggressive. The blocks become later and the bumping is more aggressive and eventually we crash." Logano continued, "you know it's coming, you just hope that you're ahead of it or in a place where you can miss it, but you can't back out of it. You might get yourself a solid top 10 if you do something like that, maybe, but that's not the way I race and I don't think that's what the fans are here to see."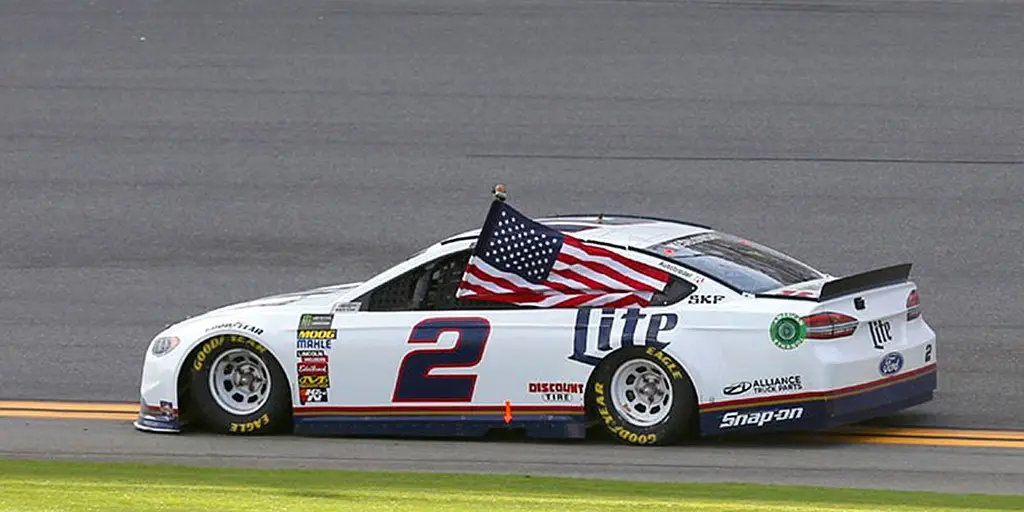 When asked about the way that Logano prefers his car to feel heading into the Daytona 500, he said, "I want it to feel fast, really fast. You want a car that has speed so you can make a move to the bottom or make a move somewhere and can finish it and complete the passes, but you also have to have a car that's driveable to where you can take a bump to the back or you can put yourself in really tight spots and not crash. You've got to have that too, so it's just a balance between those two."
Brad Keselowski was much shorter in his answers when interviewed this past Sunday. Keselowski will be driving the No. 2 Discount Tire Ford Mustang, and when asked about his strategy for the Daytona 500, he simply said, "To win the race.  Nothing else matters."
Here is the complete list of Ford Mustang qualifying results for the 2019 Daytona 500:
6th – Joey Logano
8th – Clint Bowyer
9th – Brad Keselowski
11th – Paul Menard
15th – Kevin Harvick
17th – Ryan Blaney
18th – Ricky Stenhouse Jr.
19th – Aric Almirola
20th – Daniel Suarez
23rd – David Ragan
24th – Ryan Newman
25th – Michael McDowell
35th – Matt Tifft
39th – Corey LaJoie
To stay updated on Ford Motorsports news and results, subscribe to Ford Authority.