The Ford Mustang V6 was discontinued for the 2018 model year, leaving customers with only two engine choices: the 2.3-liter EcoBoost four-cylinder, and the 5.0-liter Coyote V8. They're great offerings in their own right. But with only two engine choices, there is a fairly significant power difference, and a big price gap, too.
The gaps in price and performance might put customers in a tough middle ground. It's easy to see customers wanting more power without having to spend almost $10,000 more for a Ford Mustang GT from a Mustang EcoBoost, and that's fair. So with that in mind, there's good news on the horizon, because Ford may offer a third engine option for the Mustang for the 2020 model year.
Hagerty reports that Ford completed a vehicle identification number filing with the National Highway Traffic Safety Administration for the 2020 Mustang which shows three engine configurations in any model, besides a Shelby. More specifically, there are now two engine codes for the 2.3-liter turbocharged four-cylinder. Exact horsepower is not given for the alternate motor, but the magazine's sources at Ford indicate a higher-powered variant of the EcoBoost motor is coming, perhaps a spin-off of the four-cylinder in the Focus RS.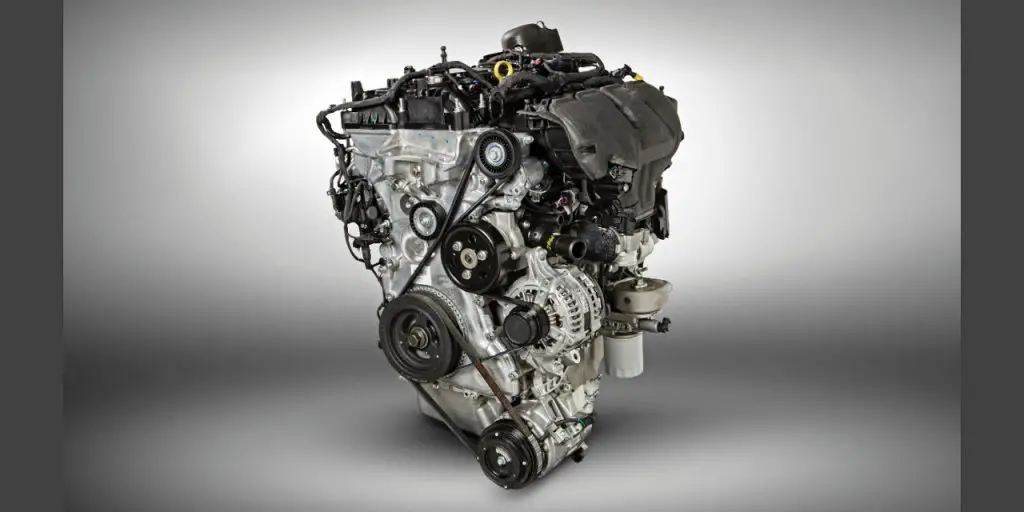 The EcoBoost Ford Mustang already shares several components with the Focus RS, including its crankshaft, camshafts, rods, pistons, and valvetrain. The main differences between the two engines are the block, cylinder head castings, and tune. We'd love to see a Ford Mustang that receives a power surge, somewhere in the 350 horsepower range, like the RS.
If the report is accurate, expect Ford to slot this new, more powerful turbo motor between the base model and the Mustang GT and charge a few thousand more for the added power. A 2019 EcoBoost Ford Mustang starts at $26,395, while a barebones Mustang GT starts at $35,355. So there's a lot of room to price a middle ground Mustang.
For comparison, a 2019 Chevrolet Camaro V6 comes in around $29,000, though the nameplate has had trouble catching on with buyers for this generation this time around. Dodge dealers will also sell customers six cylinders for around $27,845 with the 2019 Challenger, as well.
For more Mustang news, subscribe to Ford Authority.