Earlier this week we reported that a privately owned Ford GT will compete in the Le Mans 24 Hours race this June. The Ford GT is owned by Viper Exchange owner Ben Keating, and it will compete in the GTE Am class.
Keating told sportscar365 that the opportunity to race at the 24 Hours of Le Mans as the first-ever privateer Ford GT entrant, while holding a deep personal and business connection to the American brand is "the best of all worlds". Keating will team up with longtime co-driver Jeroen Bleekemolen and Felipe Fraga in the GTE-Am class. This class should be highly competitive as it features other Ford GTs from Riley Motorsports, Chip Ganassi Racing, Multimatic, and Ford Performance.
Keating made an inquiry to race a Ford GT in last year's 24 hour race, but he says that the timing made much more sense this year. Keating has purchased Ford's first race-winning chassis, the car that Ryan Briscoe and Richard Westbrook took to victory at WeatherTech Raceway Laguna Seca in 2016.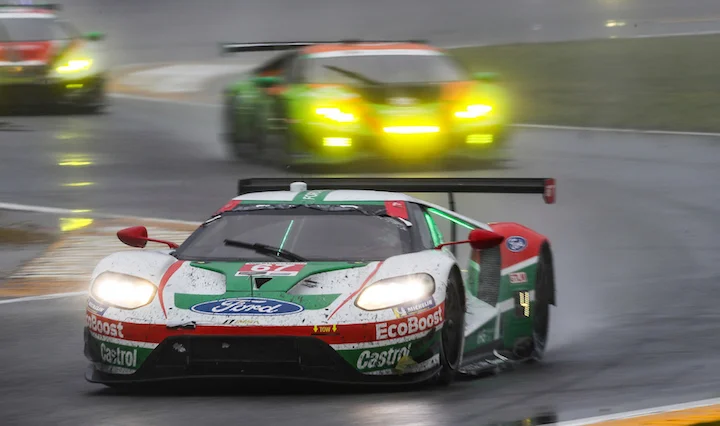 Keating's grandfather was the owner of a Ford dealership, along with Keating's father, and Keating currently owns three dealerships in Texas. With three generations of Ford dealer ownership, you might say that the Keating family blood is Ford Blue (despite plenty of affiliation with the Dodge Viper).
Keating told sportscar365 that he expects to spend some time lapping the car soon. A testing program is in the works for the U.S. and potentially also in Europe, and he will also utilize Ford and Multimatic's Ford GT simulators in preparation for what will be his fifth consecutive Le Mans appearance. Five different cars over five years, is this the right car and the right year for Keating? We can't wait to see what happens.