Ford has come a long way with its very popular plan to revitalize a neighborhood in Detroit called Corktown with its purchase of the iconic Detroit Central Station that has sat defunct and dilapidated for three decades. Work on the revitalization effort began last year, and the purchase was officially confirmed last June. Shortly after the purchase was confirmed, it came out that a $207 million subsidy was granted to the automaker for the project. The public was so enamored with the purchase and revitalization efforts that artifacts began to turn up at Michigan Central Station that were stolen in the past, including the iconic clock that once hung in the station. A winter festival was held last month at the location complete with a slick light show that threw images of the building in its heyday onto the surface of the structure along with images of what is planned for the building's future.
Executive chairman Bill Ford Jr. was part of the Crain's Detroit Business Newsmakers Luncheon held this week at the MotorCity Casino where he was asked about the possible tenant mix for the Michigan Central Station campus when it was finished. The executive chairman was asked if other automakers would be welcome there; he said that other automakers "could be" part of the campus if they wanted to. Specifically mentioned was VW, it and the Blue Oval have a partnership deal in place that will focus, in part, on electric vehicles, but for now, the two automakers are said to be very far apart on their EV strategies.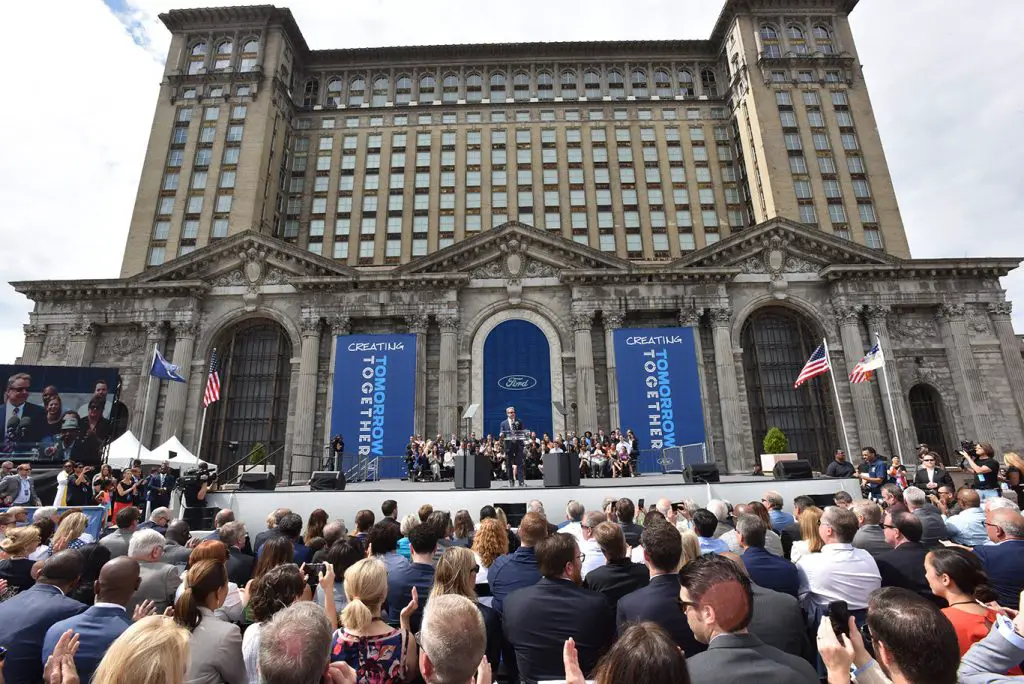 Ford Jr. did say that any other automakers could "come down and be part of this ecosystem" going so far as to say "we would love it." He also stated that other tenants in the massive 600,000 square foot facility would include tier 1 automotive suppliers, software developers, and "a lot of startups." In an attempt to make the building appealing to those with no interest in the automotive world, Michigan Central Station will also feature "really interesting and fun restaurants, bars, and coffee shops" to make the building a place where people want to hang out according to the executive chairman. The ambitious construction project is expected to be complete by 2022, construction began last December.