Last week we showed you a 2019 Ford Mustang Shelby Super Snake that is currently for sale. While that car is still available, we've found another Mustang that we think you'll love. Mark your calendars and grab your checkbooks because there will be a 2017 Ford Mustang Petty's Garage King Premier Edition up for auction at Mecum May 14 to 19, 2019.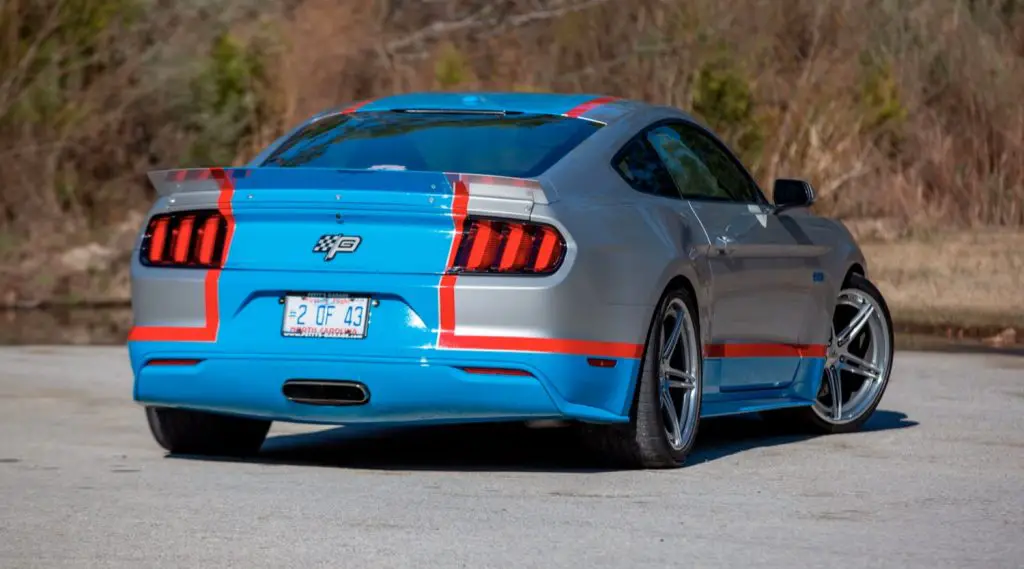 Head to Indianapolis this May and you'll have a shot at a one of a kind Ford Mustang. Well, actually it's one of 43 made. This 2017 Ford Mustang Petty's Garage King Premier Edition shows just 1,615 miles on the odometer, and was one of 43 cars built to celebrate Richard Petty's 80th Birthday. This example is the No. 2 of exactly 43 cars built in conjunction with Ford.
The high-performance Premier model came equipped with a 2.9-liter Whipple twin-screw supercharger, producing 825 horsepower from the 5.0-liter Ford Coyote V8. The boosted motor is combined with a 6-speed manual transmission, a Barton short-throw shifter, and Ford Racing axels to compensate for the increase in power. To make sure it sounds the part, the car was equipped with American Racing long-tube headers and a Magnaflow axle-back dual exhaust system with a unique center oval exit.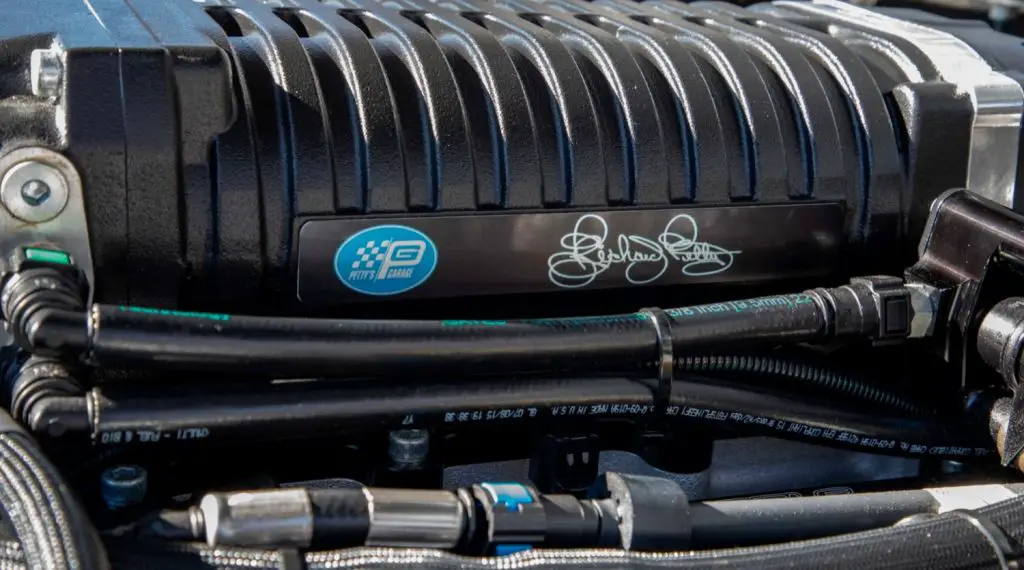 Petty's Garage ensured that the car would stop and handle when they added Wilwood 4-wheel disc brakes, adjustable sway bars, and 20-inch Petty's Garage Forgeline wheels. Continental Extreme Sport tires are included to provide maximum control both on and off the track.
This Ford Mustang received a unique silver, red, and Petty Blue paint job that nods to the 1996 25th Anniversary No. 43 STP Richard Petty NASCAR racing livery. Out back there is a Petty Enterprises wickerbill rear spoiler, and there is also unique badging and special graphics throughout the exterior. Inside, the black interior contains unique features including a Petty Enterprises aluminum shift knob and embroidered floor mats. Richard "The King" Petty autographed the engraved serialized dash and the brushed aluminum plaques beneath the hood. Just in case you forgot what you're driving.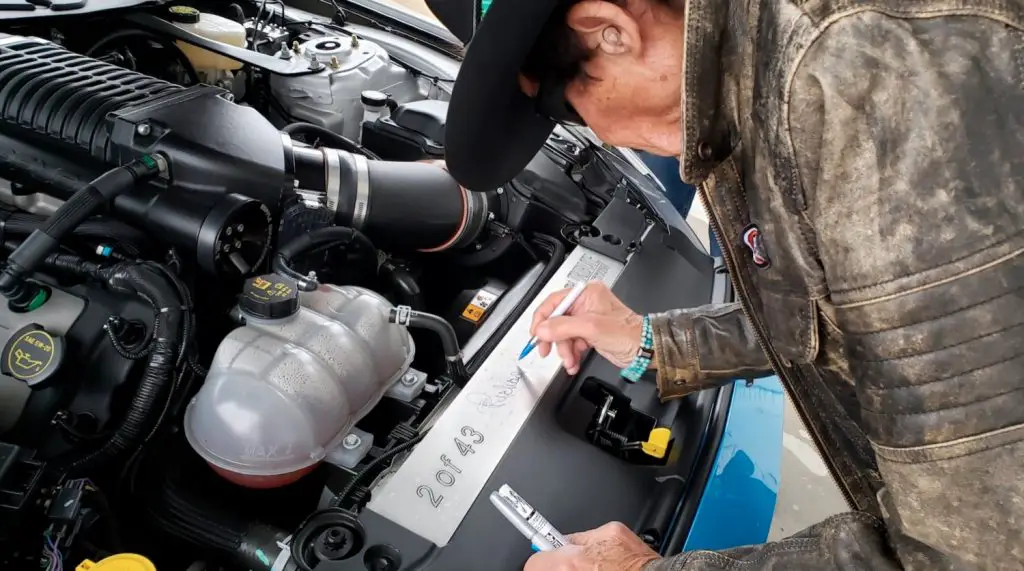 This is one special Ford Mustang, and if you're in search of something unique, look no further.