The Ford Focus ST is one of the most exciting cars you can buy for the money, but Ford left a lot of power on the table when they released the ST back in 2013. Fortunately, unlocking hidden power from your Ford Focus ST is as simple as plugging a laptop into the OBD-II port. It used to be that FoST owners would have to look to a third-party tuner to achieve power gains, but that's no longer the case because 'Performance Calibration' from Ford Performance Parts is now available to U.S. customers with 2013-18 Focus ST hatchbacks. And it's a fairly inexpensive way to find more torque and horsepower without sacrificing reliability.
This new Focus ST performance calibration from Ford Performance is a super simple modification that manipulates the vehicle's onboard computer and provides drivers with a noticeable increase in torque when running 93 octane fuel. Ford says that vehicles running the calibration will get more low-end torque all the way up to 4,200 rpm, with a peak increase of 90 lb-ft of torque at 2,800 rpm, for a total of 360 lb-ft. The calibration also revises the stock sound symposer software in order to provide drivers and passengers with a "more natural and pleasing engine sound enhancement".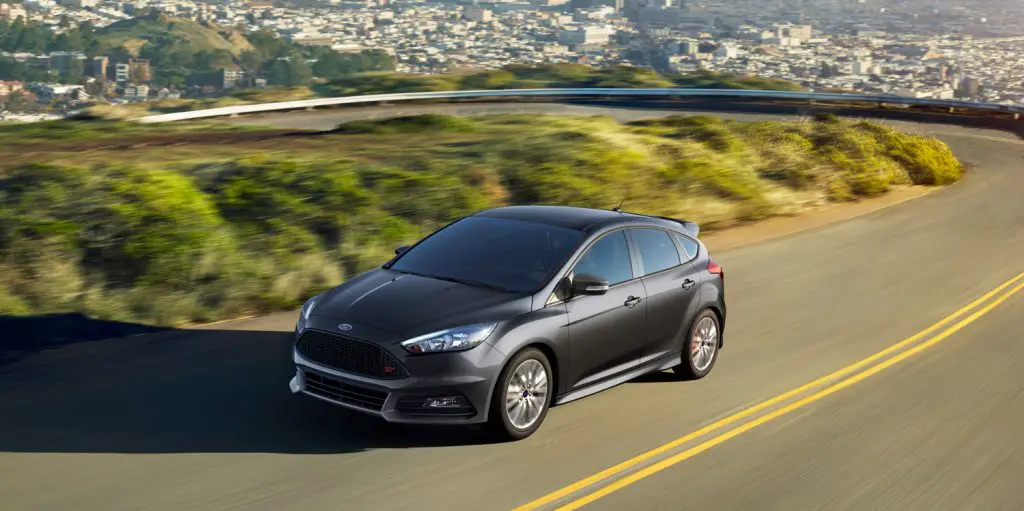 The performance calibration kit will run $620 and will include:
· Ford Performance Focus ST Calibration with ProCal3 (Requires laptop and internet access)
· Ford Performance Cold Spark Plug Set for 2.0L EcoBoost (required with calibration, gapped to 0.028-inch/0.71mm)
· Limited Warranty Eligibility (when installed by Ford/Lincoln Dealer or ASE certified technician)
Another aspect about this modification for the Focus ST is that a set of performance spark plugs are required, which a certified tech can complete. As an added plus, this tune is 50-state legal and has been approved by both the Environmental Protection Agency (EPA) and California Air Resources Board (CARB) for use on public roads and highways.
Beyond the performance calibration kit, Focus ST owners can take measures to an even higher level, with the following Ford Performance Parts kits which include performance calibration in addition to other bolt-ons. Such as:
· 2013-2018 Focus ST Calibration, Spark Plugs And Cold Air Intake
· 2013-2018 Focus ST FR1 Power Upgrade Pack
Since you can't buy the new Focus ST in the United States, you might as well scoop up a slightly used model and start tuning. For more news and updates about the Ford Focus ST subscribe to Ford Authority.