Multiple Ford Mustang GT4 racecars will be making European racing campaigns in 2019, and Ford wants to support the global demand by increasing customer support.
Ford Performance motorsports director Mark Rushbrook said that Ford is expecting an increased presence of Mustang GT4 machinery globally this year, which means that Ford will have to step up to satisfy owners on a much larger scale. Since its debut in 2017, the Mustang GT4 has claimed victories and championships in IMSA Michelin Pilot Challenge and Pirelli GT4 America, but the racecars haven't seen much exposure outside of North America.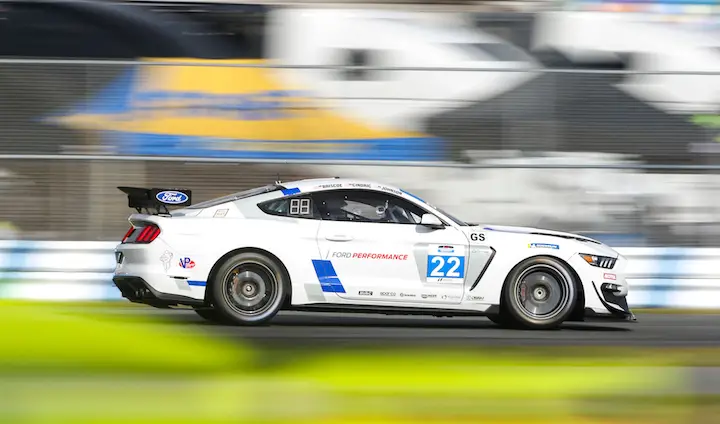 That trend is expected to change this year as Multimatic Motorsports prepares a two-car Mustang GT4 team for the British GT Championship. Scott Maxwell, Billy Johnson, and Sebastian Priaulx will drive the Mustang GT4s in British GT this season and there will also be at least one additional Mustang GT4 competing for a different team. Race Performance has announced plans to enter the racing series with drivers Aron Taylor-Smith and Sam Smelt. There will also be customer cars in British GT and throughout Europe according to a report from Sportscar365. Rushbrook told the outlet that the Mustang GT4 program had global aspirations from the start.
Rushbrook said that more than 30 Mustang GT4s have been produced for Europe thus far, despite having no target sales figures. The global expansion of the Mustang GT4 isn't limited to Europe, though. After completing demonstration laps during the Bathurst 1000 weekend last year, a Mustang GT4 was sold to a customer for the Australian GT Championship. Multimatic – the performance company contracted to build each and every Ford GT – is building the Mustang GT4 at a factory in Markham, Ontario.