Ford retiree John West appeared on an episode of the CNBC game show Deal or No Deal hosted by Howie Mandel. During the episode, Ford's President of Global Operations Joe Hinrichs made a cameo where he presented West, a 64-year-old Ford retiree, with a plaque honoring his 34-year stint with Ford. During that three-decade-plus tenure, West worked various positions in Ford operations until he retired in 2007.
Deal or No Deal is a game show where participants are nominated to appear by family members; West was nominated to appear by his five sons. Once on the show, the contestants open briefcases with various dollar amounts inside in an attempt to win the top prize of $1 million.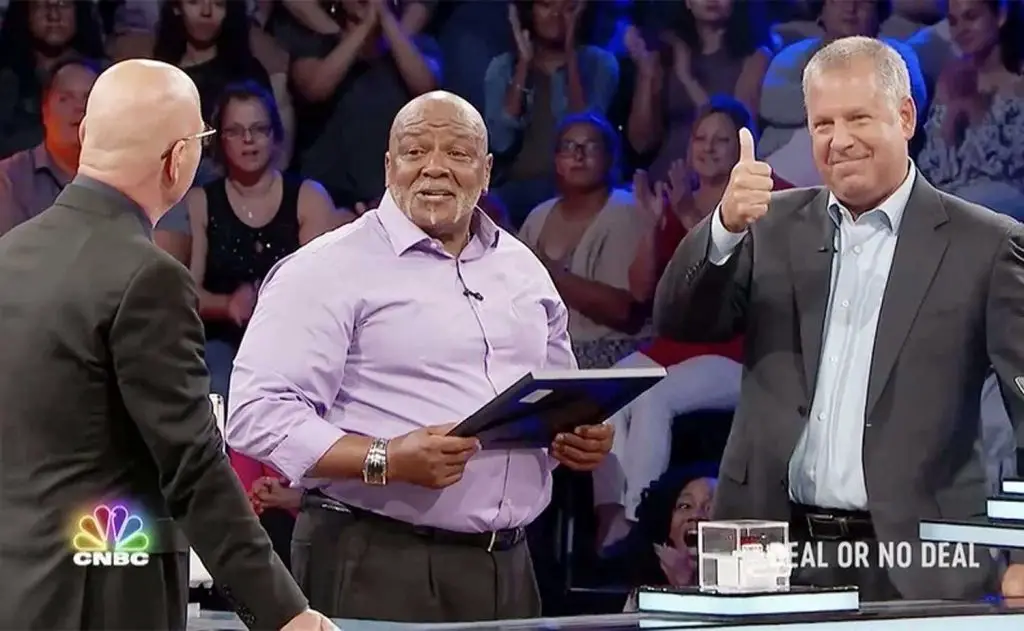 The episode was filmed last summer but aired this year. In addition to the plaque Hinrichs gave West, the Ford executive also invited West and his sons to lunch at Ford's Dearborn, Michigan headquarters with Executive Chairman Bill Ford reports Crain's Detroit Business.
Hinrichs wrote about his cameo on the game show on LinkedIn stating, "We had a lot of fun taping the show and surprising John — as I make my debut on a TV game show. Always special to be a part of the extended Ford family for life!"
West was also greeted on the show by Detroit Lions quarterback Matthew Stafford who sent a video message inviting West and his family to a football game, and gifted West with autographed gym bags. The Detroit Lions are owned by Martha Firestone Ford, mother of Ford Executive Chairman, Bill Ford. Joe Hinrichs has been a Ford executive for many years making the Motor Trend "Power List" in 2017 landing in the number fifteen spot after he was announced as President of Global Operations. Hinrichs was promoted to President of Global Operations after former Ford CEO Mark Fields sought permission to fire Hinrichs from his position as President of the Americas. Instead, Fields was ousted from his position as CEO and Joe Hinrichs was promoted.