It's no secret that a Ford electric crossover with several Mustang-inspired elements is on the way. And according to the latest from the automaker, the vehicle will go "like hell."
That phrase has some historic value. Back in the day, there was a fiery rivalry between Ford and Ferrari in the world of motorsports. When The Blue Oval was attempting to dethrone Ferrari on the racetrack at Le Mans, the automaker's then-President Henry Ford II instructed his drivers to do one thing, and one thing only: "go like hell."
Now, more than 50 years later, Ford Motor Company executive chairman Bill Ford says that the upcoming EV "is going to go like hell." It's nice to see Bill keep the phrase alive, and we are hopeful that the new Ford vehicle will do exactly what he says.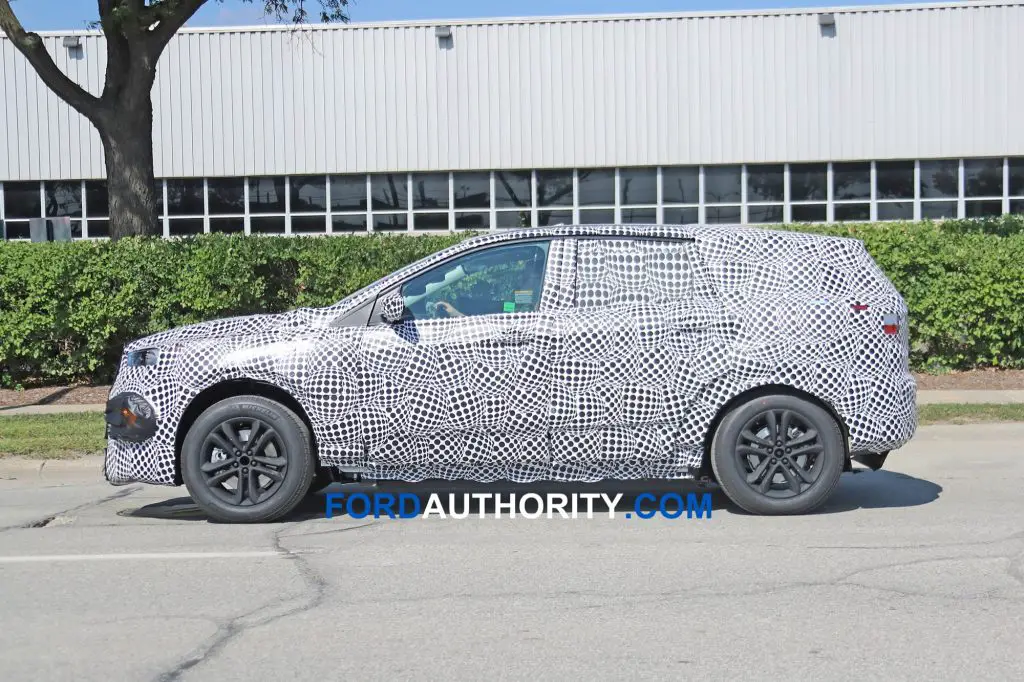 About The Ford Electric CUV
The Ford electric crossover is due out next year as a 2020 model year vehicle. Its arrival marks a change in how Ford approaches new energy vehicles. The automaker's current electrified vehicles such as the Focus Electric, Fusion Hybrid, Fusion Energi were created with an emphasis on fuel efficiency but without much focus on excitement. By comparison, the upcoming Ford EV will be one that can perform… though we don't expect it to be a race car that you will take to the track.
Ford initially used the "Mach 1" name to refer to the model, but has since backed away from the name after much backlash. In fact, the automaker assured fans that the "Mach 1" nameplate was never seriously considered as a name for its upcoming electric crossover. Instead, the Mach 1 moniker was used to evoke an emotional connection in order to communicate what the upcoming vehicle is all about. It's still not known what name the final model will carry.
https://twitter.com/Ford/status/952669356177096704
The new Ford electric vehicle is expected to use a new scalable vehicle architecture specially-tailored to BEVs. The vehicle will feature a compact crossover body style with five doors and two rows of seating. Styling is expected to closely resemble that of the all-new, 2020 Ford Escape while featuring "Mustang-inspired' cues. Exactly what those will be, however, is currently unknown. Range is expected to exceed 300 miles.
Production was originally planned to take place at the Ford Flat Rock plant in Michigan, but the automaker later decided to produce the model at at the Ford Cuautitlan plant in Mexico.
Subscribe to Ford Authority for more Ford electric vehicles news.