If your Ford F-150 isn't Americana enough in its current form, there's a new solution out there. A company by the name of Michigan Vehicle Solutions offers a bed topper that can transform your full-size pick-up into a fastback. Seriously.
The folks at Michigan Vehicle Solutions call their creation the 'Aero X', and it seems like their goal is to make fastback pick-up trucks the next big thing in the aftermarket truck world. With the appetite that American's have for Ford F-150s, we can't say that we'll be surprised if this trend takes off.
Rich Oliver, CEO of Michigan Vehicle Solutions told The Drive that he saw a lack of innovation, in an interview. Oliver called for a broader offering beyond our "grandfathers' bed caps." Considering that a Ford F-150 was sold every 29.3 seconds in 2018, it's not a bad vehicle to create aftermarket parts for. That's a lot of potential customers.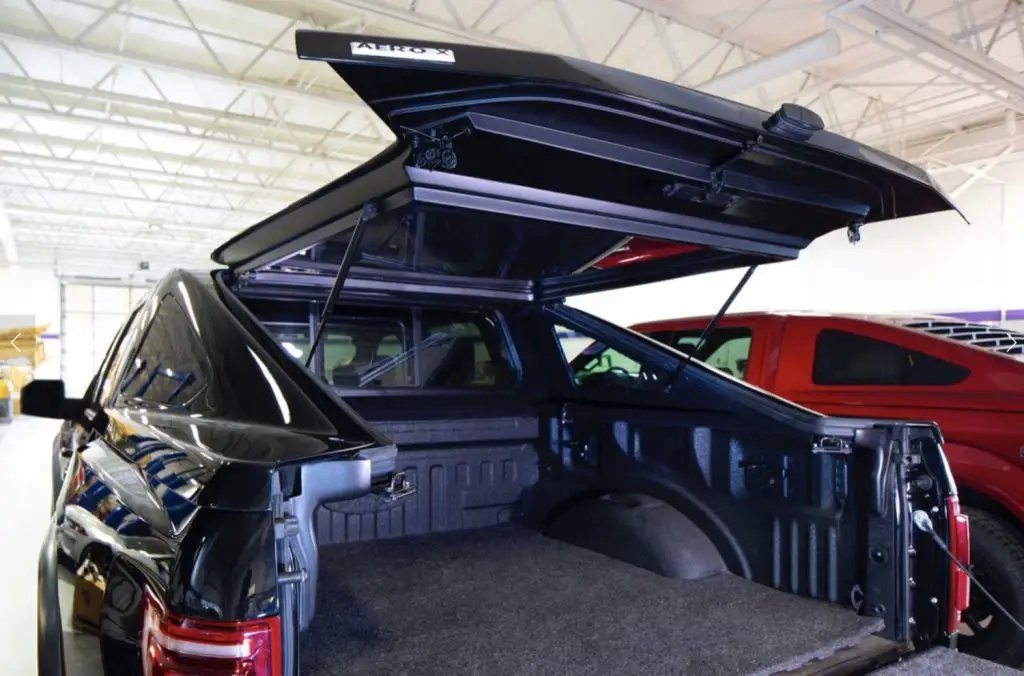 The Aero X is available for 2015+ Ford F-150 models with either 5 1/2-foot or 6 1/2-foot bed lengths. The Aero X weighs 260 pounds and is made of fiberglass. The Mustang-derived sloping roofline and louvered rear window transforms a standard Ford F-150 into a hardcore muscle truck. It features a lockable clamshell opening for easy access and is attached using the industry-standard bed clamps like most other bed caps, therefore no modifications required for installation. The Aero X starts at $3,995 –but don't let money get in the way of having a Ford F-150 and a Mustang in one complete package.
We can't decide whether or not we'll be happy if this trend takes off. C'mon people, do you really think this is cool? Is it at least acceptable on the Ford Raptor? Let's give the power to the people. Let us know what you think in the comments below. Do you love it or hate it? Are you an F-150 owner? And if so, are you ready to drop some cash and transform your truck?
Subscribe to Ford Authority for more Ford F-Series news.