Mark your calendars and get your checkbooks ready. Mecum is headed to Phoenix March 14-17, 2019 and there will be some special Fords up for auction. There will be 1,250 cars in total at State Farm Stadium in Glendale, AZ, but we want to bring your attention to the Cam Clark Ford Auto Group collection.
According to Mecum, the Cam Clark Ford Auto Group opened its first dealership in Airdrie, Alberta, Canada, in December 1987. Since '87, Cam Clark Ford has expanded significantly and grown to be a premier auto dealer in Western Canada, serving customers in North Vancouver, Richmond and Kamloops, British Columbia, in Airdrie, Olds, Red Deer and Canmore, Alberta, and more.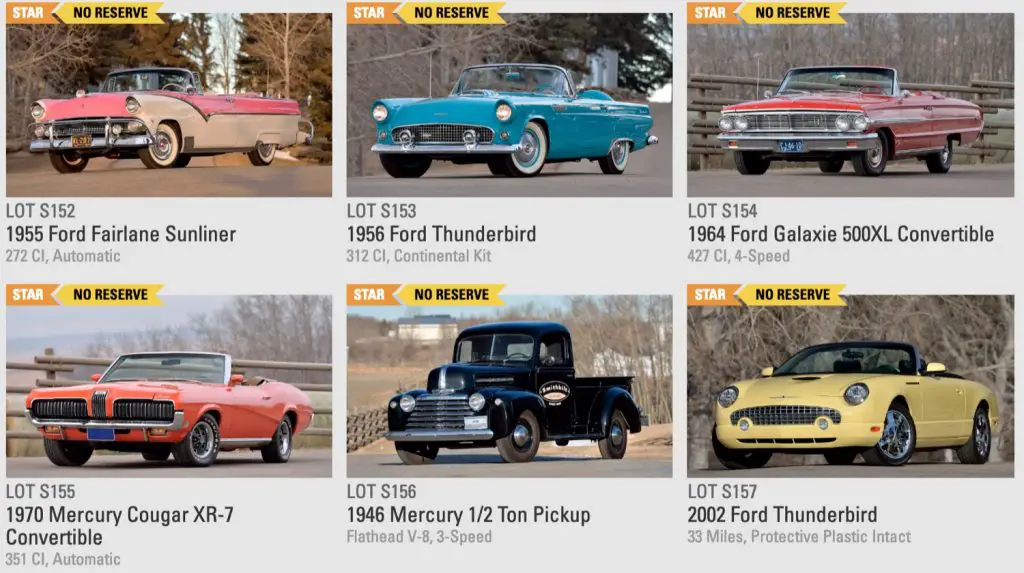 Thirty years later, Cam Clark has created quite an impressive automobile collection, and the selection headed to Phoenix next month is composed of some legendary Ford products.
There will be a trio of Ford Mustangs, as well as a pair of Shelby Mustangs, ranging from 1965 up through 2014. How about a 1967 convertible in the one-year-only GTA trim, a 1965 convertible with subtle aftermarket performance upgrades, or a '67 Fastback that's been transformed into a modern supercar? Oh and the Shelbys include a '68 GT500KR convertible—the "King of the Road", and a one-of-500 2014 GT500 Super Snake convertible.
There are also three Ford Thunderbirds, a pair of Fairlanes from '55 and '59, and a '64 Ford Galaxie 500XL Convertible. There are Mercurys, too. Clark will offer a 1946 1/2-ton pickup, a '66 S-55 convertible (one of 669), and a 1970 Cougar XR-7 convertible.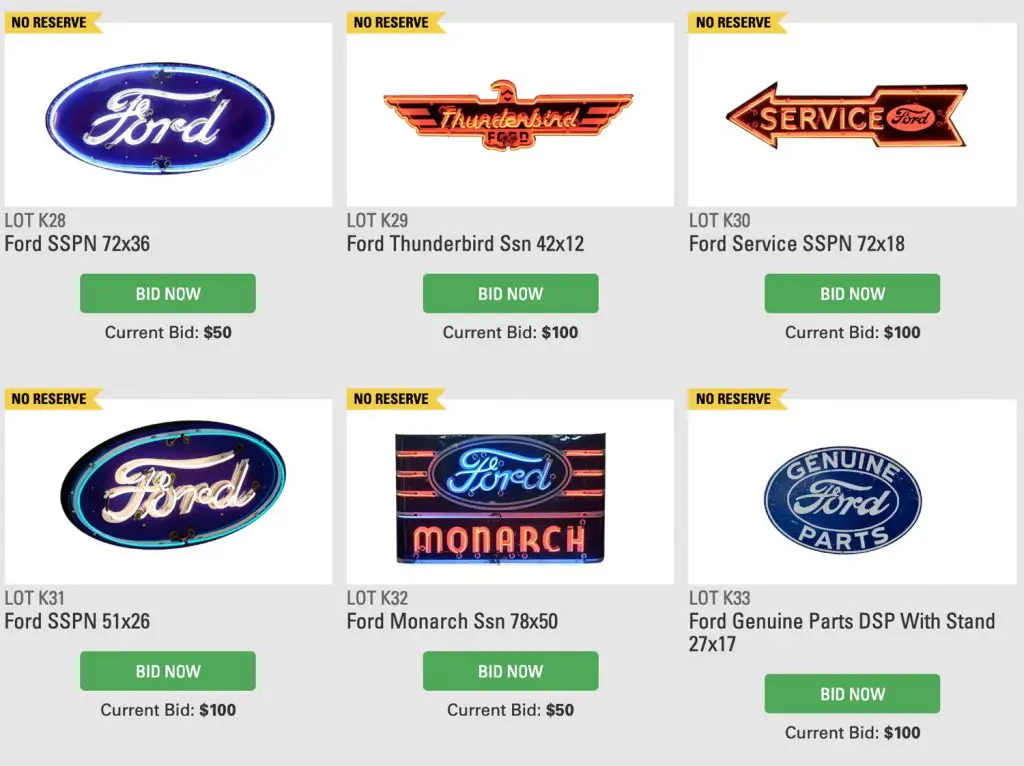 There is much more than just cars being offered as part of this collection. There are dozens of vintage signs and gas pumps being sold at no reserve if you're looking for a touch of automobilia. There is a lot of Ford history up for grabs next month, so don't miss out on this killer collection.