In the fall we reported that a 2018 Hennessey VelociRaptor 6×6 was for sale on eBay with a starting price of $349,000. If you missed out on that one, we've found another Velociraptor 6×6 on eBay, but this time it's a 2017 model with an asking price of $355,000.
The 2018 Hennessey VelociRaptor 6×6 we previously mentioned sold for its "buy now" price of $375,000, so we're not sure exactly how much this one sold for. That's right, it's already sold. Yet the eBay listing is still active, and when we contacted the dealership, a representative informed us that the 6,000-mile example that's online was sold sometime last week.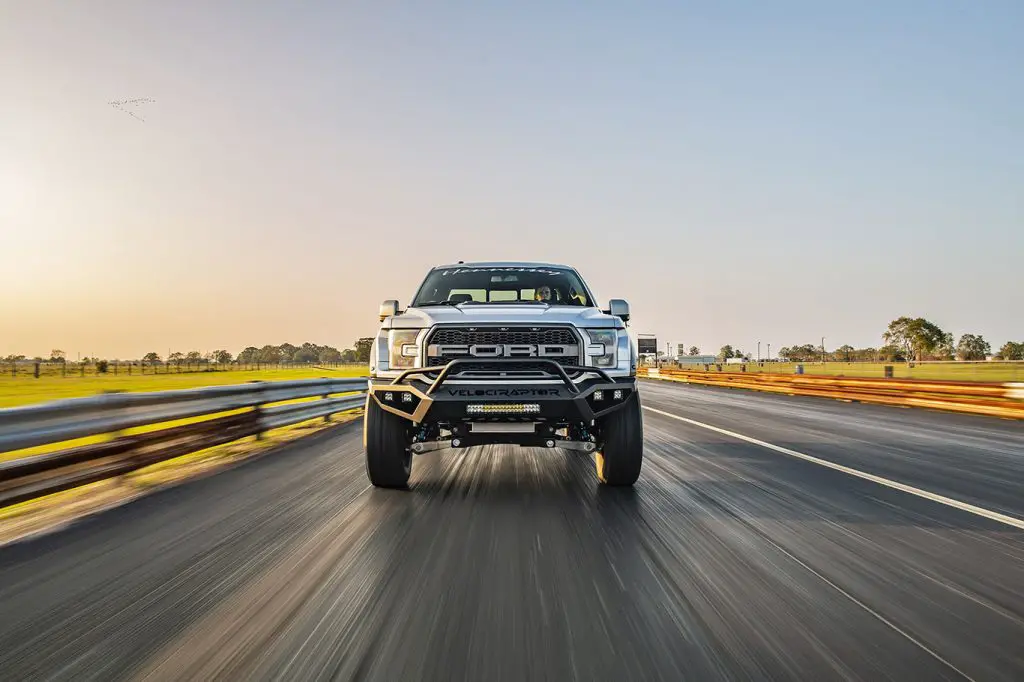 Don't get too upset though, when we asked Joe, the dealership representative why the truck was still on eBay even though it's no longer available, he told us that the dealership, "has access to another one, and that's why we haven't taken the listing down." We didn't receive any further information about this other VelociRaptor that is available, but Joe did tell us that the dealership would accept the $355,000 list price. We were surprised to hear this considering the steep market value on these trucks, but we also don't know everything about the other one.
If you've got an extra $350K burning a hole in your pocket, we think that a VelociRaptor has your name all over it. Hey, people might mistake you for Post Malone when you're rollin' in your Hennessey VelociRaptor 6×6.