If you've heard of (let alone pronounce) Koenigsegg, you probably know that the Swedish supercar manufacturer used a Ford modular V8 motor in the development process of their first cars. We should be more specific, though. Koenigsegg only used portions of a Ford V8 early on, and over time has moved further and further away from sharing components. Interestingly though, Koenigsegg's newest engines still resemble something that's found under the hood of a modern Ford Mustang, but they've come a very long way.
What was initially a simple design based on a modular Ford V8 has now become an extraordinary piece of engineering. The first time that Koenigsegg utilized a Ford engine was back in 2002–a supercharged 4.7-liter unit placed in the CC8S, according to a recent story from Road & Track. It was much simpler to use an existing engine in early production, but Christian von Koenigsegg wanted more, so he turned his focus toward modifying and upgrading the engine to improve performance.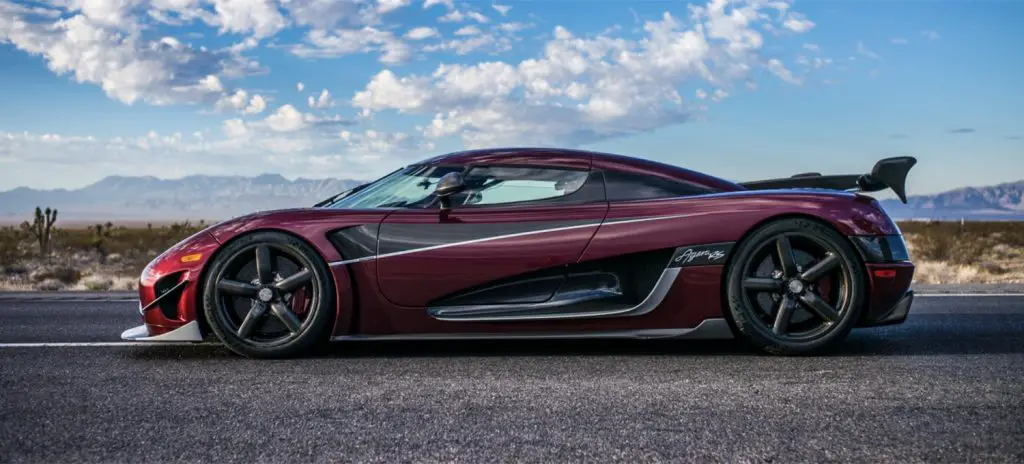 When we say that Koenigsegg made drastic changes, we really mean it. Koenigsegg reinforced the block, implemented a new crankcase gas recirculation system, added all new pistons, connecting rods, and camshafts… you get it. Basically everything changed from the Ford V8 besides the 90-degree angle and bore spacing. Eventually, Koenigsegg made so many changes to the engine block that they decided to cast their own, and found a supplier in the United Kingdom to make a new block from aluminum.
Interestingly, even after all of these modifications and upgrades, the bore spacing and head bolt location are still shared with the Ford V8. With that said, the amount of shared parts between the Ford modular engine and recent Koenigsegg engines is minimal, according to Road & Track. The very first Koenigsegg engine shared approximately 20 to 25 percent of its parts with the Ford V8, but the newest engines only share about five percent of their parts. Today, Koenigsegg has been able to build an engine which produces 600 horsepower at 8,000 RPM.
Koenigsegg achieved five new world records for a production vehicle on November 4, 2017, when factory driver Niklas Lilja took an Agera RS to 284.55 mph. It is amazing to think that a car so exotic shares its roots with a humble Ford modular motor.