It's no secret that the Ford Motor Company is actively working on a replacement to the Lincoln MKC, and that the model will be called Corsair. We've seen the compact crossover undergoing testing various times before, but our spy shooter managed to catch up to a prototype today wearing tight-fitting camouflage, giving us our best look yet at the Lincoln Corsair.
The general styling theme of the Lincoln Corsair is highly reminiscent to that of the all-new Lincoln Aviator – and that is a very good thing. The resemblance is uncanny at the front, with the headlamps, daylight running lights, and grille all being highly similar to those of the new Aviator.
The side profile of the new Lincoln Corsair features a similar, yet smaller shape as that of the new Aviator. The A-pillar is blacked out, but features a chrome strip for the greenhouse surround. There's also the "floating" roof stylistic and forward-leaning D-pillar treatment – elements that make their way from the Aviator, rather tastefully. The Aviator-like, roof-mounted rear spoiler is also present and accounted for.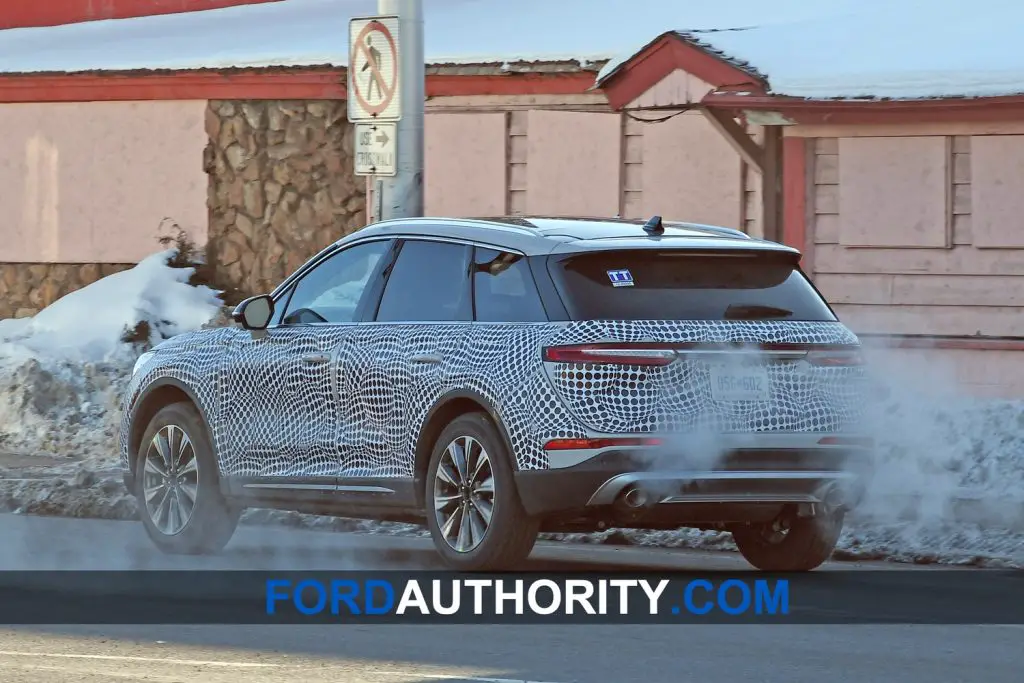 Out back, the taillamps also feature an Aviator-like design, with a horizontal bar connecting slightly taller taillights on either side. Despite the camo, we can also clearly see that the liftgate wraps into the haunches. A set of round, dual exhaust outlets flanks a metallic-style rear fascia insert.
Expect the all-new Lincoln Corsair to be revealed in the very near future, probably at the New York International Auto Show in April, and go on sale before the end of the year as a 2020 model year vehicle.
Stay tuned to Ford Authority for more Lincoln news and Lincoln Corsair news.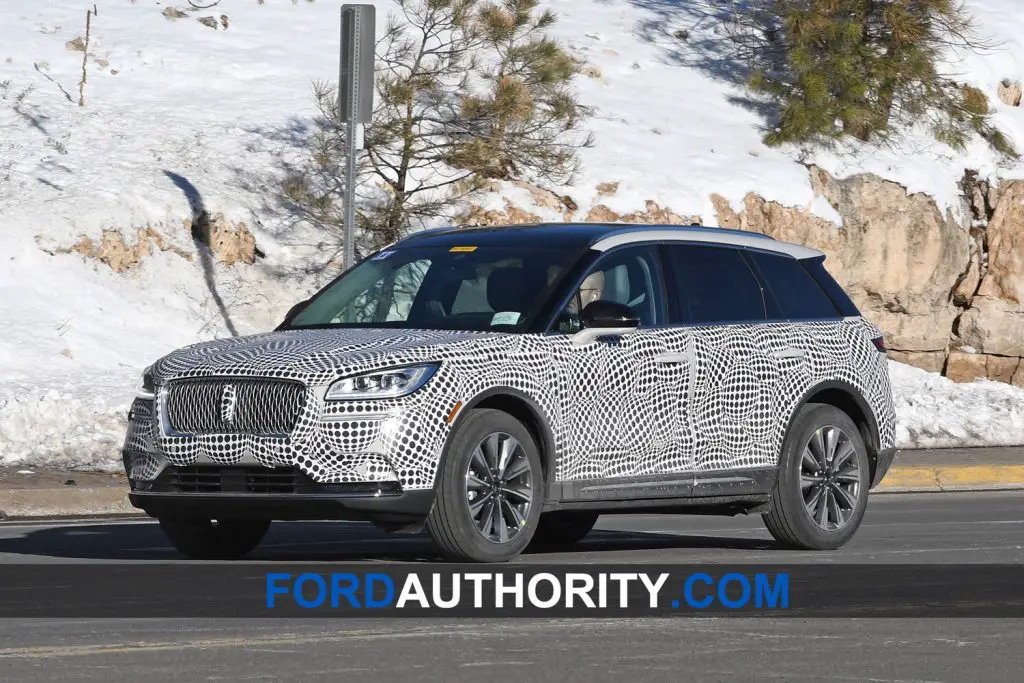 About Lincoln Corsair
The Lincoln Corsair is an upcoming compact crossover SUV from Ford Motor Company's Lincoln luxury brand.
Set to replace the MKC in the Lincoln lineup, the Corsair will feature Lincoln's latest design language that closely resembles that of the new Lincoln Aviator. It will ride on the all-new, highly-flexible and scalable Ford front-wheel-drive platform shared most closely with the 2020 Ford Escape.
The Lincoln Corsair will feature two rows of seating for five passengers and offer three powertrain choices:
2.0L EcoBoost I-4 making 240 horsepower and 270 pound-feet of torque
2.3L EcoBoost I-4 making 285 horsepower and 305 pound-feet of torque
Plug-In Hybrid Electric Vehicle (PHEV) with 2.5L I-4 engine
The Corsair will go on sale during the 2019 calendar year in North America and in China. 
Production is expected to take place at the following plants:
Ford Assembly plant in Louisville, Kentucky, United States for North American markets
A yet-to-be-determined Ford China plant
Related News & Info