Dear British people – if Ford's hottest hatch isn't hot enough for you, there are aftermarket companies ready to up the performance more to your liking. Indeed, the Ford Focus RS delivers 350 horsepower in its stock form, and while that is more than enough power for the street, no one can be faulted for desiring even more power from Ford's AWD hot hatch. For those in search of more, Mountune has been boosting the performance of the new Ford Focus RS for a while now, and they have a new performance kit, and an update to their previous tune.
As mentioned, Mountune has released two new performance upgrades for the Ford Focus RS: M400R and M400X. The two new tunes claim significant increases in performance while maintaining the standard turbocharger with the addition of a few bolt-on engine modifications.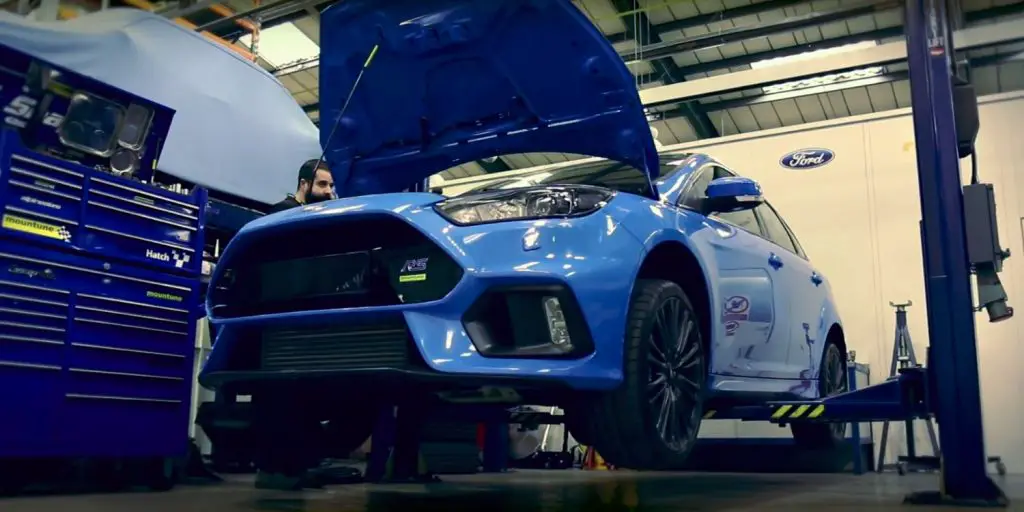 The M400R tune is a simple firmware update to the old M400 tune, and adds more functions such as an adjustable RPM limit, a valet mode, full-time launch control, and support for full-throttle gear changes–otherwise known as 'no-lift shifts' or 'flat-foot shifts'. The M400R tune is available at no cost to current owners of the M400 tune, but will cost £495 ($646.44 USD) for new buyers.
In order to maintain the warranty of the Ford Focus RS, Mountune recommends several supporting bolt-on modifications in order to safely run the M400R remap tune. Bolt-ons include an induction kit, an uprated turbo recirculation valve, a larger air-to-air intercooler, and a three-inch sports exhaust. Other recommended modifications–although not strictly necessary for the M400R tune, Mountune suggests forged pistons, stronger bearings, uprated conrods, stronger head studs, and a baffled engine sump. All for the sake of long-term reliability.
Mountune offers two packages which include all of the above mentioned engine upgrades. The supporting bolt-ons will cost $5,432.69 USD (£4,160), while the strengthened internals will retail for $6,203.19 USD (£4,750). Both of those prices include installation costs and the M400R engine remap tuning. With all of the supporting modifications installed, Mountune's M400R remap tune claims performance increases of 50 horsepower and 88.5 lb-ft of torque (50bhp and 120Nm) for a total of 400 horsepower and 413 lb-ft (395bhp and 560Nm). That'll wake things up.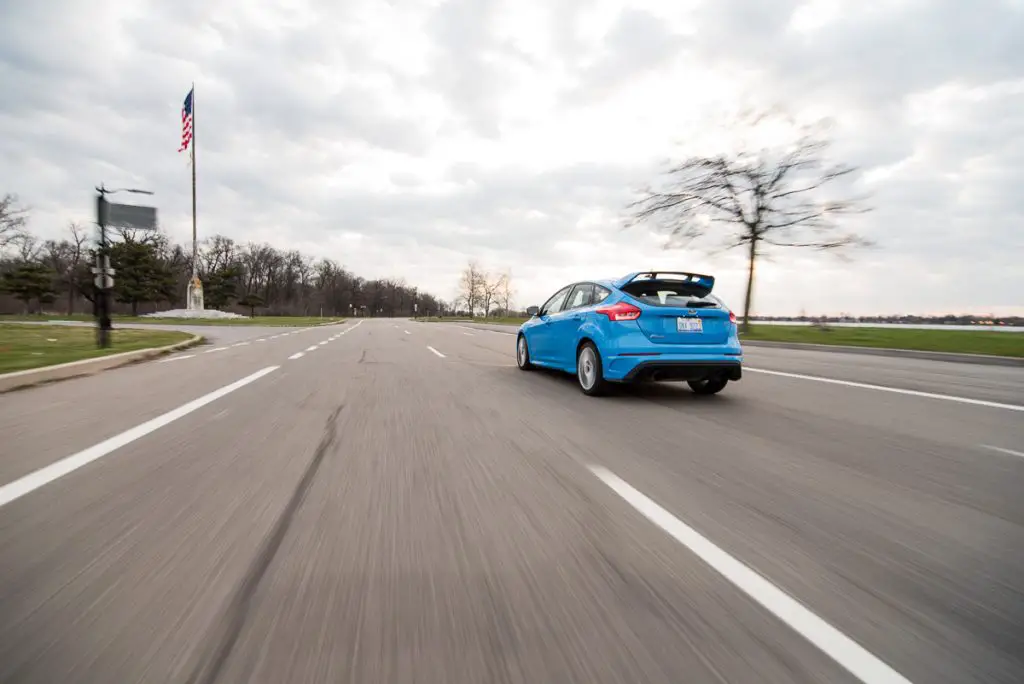 For the Focus RS owner seeking even more performance, Mountune is also offering a new M400X tune. The new tune includes all of the same functionality updates as the M400R tune, as well as identical performance figures, but the M400X tune will develop peak power and torque for a longer period of time than the M400R tune.
With the increased power band from the M400X tune, Mountune says that there's more stress on the engine, and strongly advises that customers opt for both of the supporting engine upgrade packages. Mountune also suggests that customers fit narrower-gapped spark plugs. In addition to the $11,633.37 (£8,910) for the supporting engine modifications, the M400X remap tune costs $532.05 (£407.50) installed.