The 2019 Ford Mustang adds three new exterior colors to its color palette: Dark Highland Green, Need For Green, and Velocity Blue. Here's our first look at the new Velocity Blue hue.
Availability
Assigned order code AJ, Velocity Blue is one of two blue hues available for the 2019 Ford Mustang.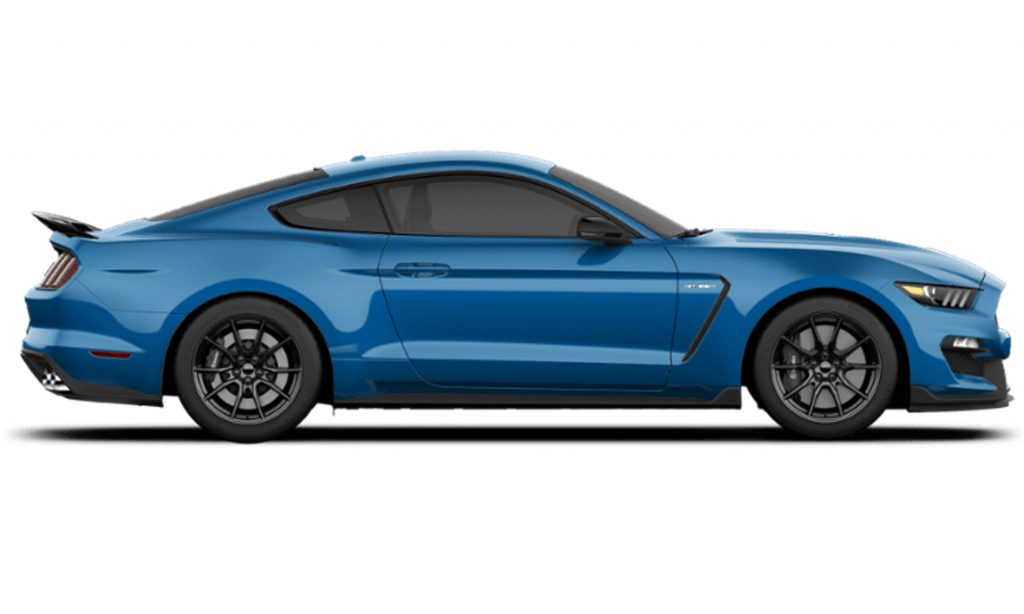 The new Velocity Blue color is included in the base price of the 2019 Ford Mustang. It is available in conjunction with all interior color combinations except for Ebony with Miko Suede and Red Stitch.
The color is also available for all 2019 Mustang trim levels, including Shelby GT350 and Shelby GT350R models.
2019 Ford Mustang Trim Levels:
EcoBoost
EcoBoost Premium
GT
GT Premium
Bullitt
GT350
GT350R
2019 Ford Mustang Interior Color Combinations:
Ebony
Dark Ceramic
Tan
Ebony w/ Alcantara
Ebony w/ Gray Stitch
Ebony with Miko Suede and Red Stitch
Ebony with Green Stitch
Showstopper Red
Midnight Blue w/ Grabber Stitch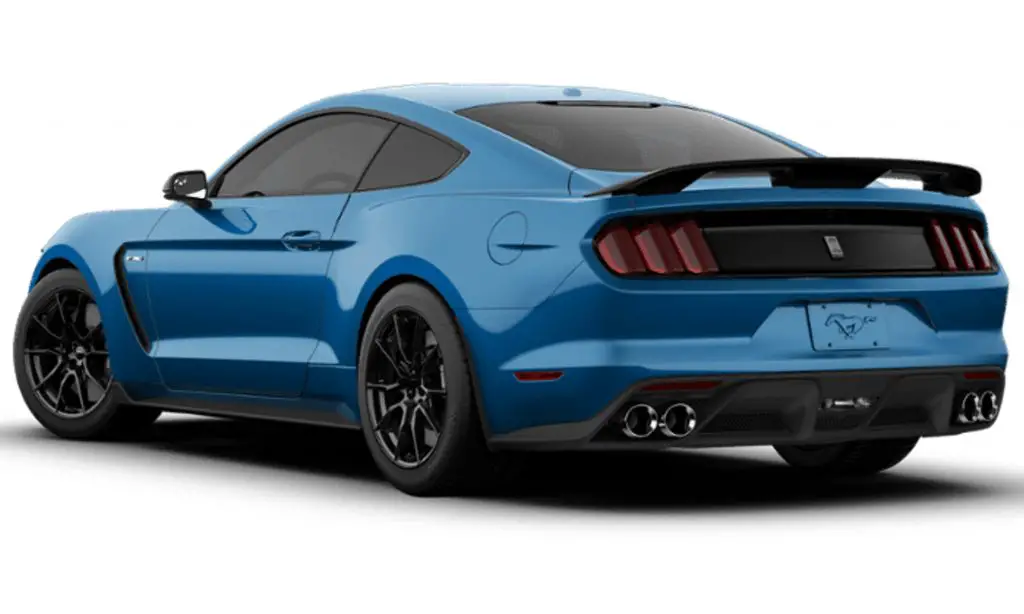 Launch Timeframe
As of this writing, the 2019 Ford Mustang is already available at the retail level, since the Ford Flat Rock factory in Michigan has been churning out units for the past few months. Models in the Velocity Blue exterior color are already on dealer lots. Availability varies by dealer, so be sure to check with yours for complete details.