It might seem odd that Ford has developed a brand-new 7.3-liter V8 with pushrods, instead of something like the dual overhead cam design that . Pushrod engines are pretty old-school, and Ford phased out most of their pushrod engines these days. So then, why would they create an all new engine for the 2020 Ford Super Duty that uses what's perceived to be dated engine technology? Ford's engineers say that they chose a pushrod V8 for superior fuel economy.
If you need a refresher on pushrod engines, Engineering Explained does an excellent job of breaking down five reasons why pushrod engines still exist. The first reason discussed in that video is low-end torque, which is what Ford was in search of for the new 7.3L V8, but Ford says that the primary reason was actually fuel economy (perhaps it's equally both parts, considering what truck customers want). The engineers at Ford determined that the new engine should generate peak power at low RPM. If the engine is running at low RPM, then it won't work as hard and use as much gasoline, so the overall fuel economy increases.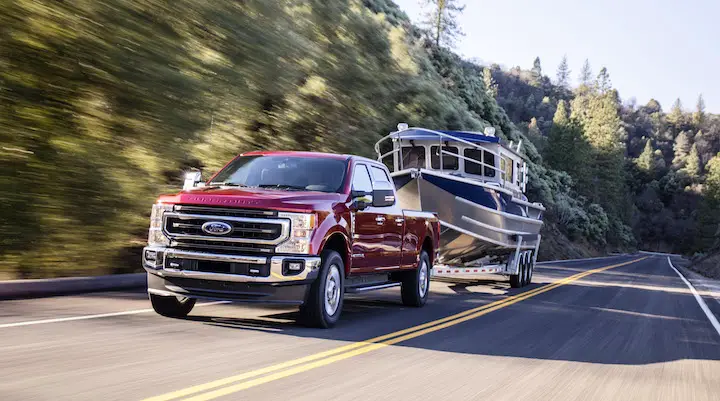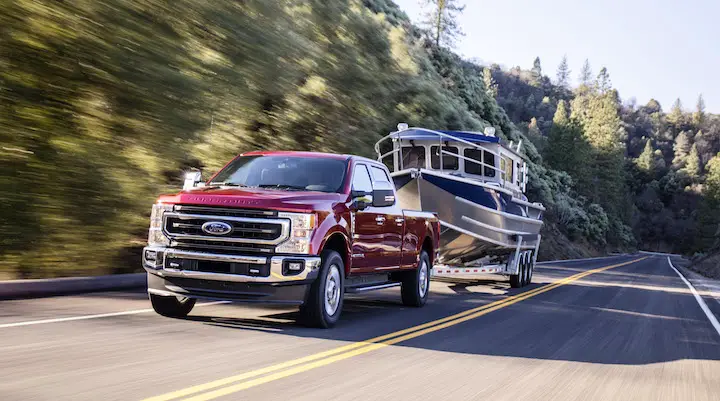 Although Ford is going with an old-school engine design in the new Super Duty, the transmission of choice is as advanced as they come. The 10-speed TorqShift automatic transmission in conjunction with the pushrod engine design will also promote fuel economy, especially for a truck of this size.
Ford's focus on fuel-economy for the 7.3-liter V8 is particularly interesting because the Super Duty doesn't have any MPG standards to meet. Road & Track highlighted this detail in a recent report of the new 7.3-liter engine. Since the EPA doesn't require automakers to report fuel-economy figures for vehicles with a gross vehicle weight rating (GVWR) of over 8,500 pounds, but fleet buyers still care about operating costs. And Ford cares about keeping the business of fleet buyers.