Everyone is talking about the new 2020 Ford Mustang Shelby GT500, but there is a new Ford Mustang worth discussing, and you're hearing about it first from Ford Authority. It's much smaller than the new GT500, and much slower, but it's also much more affordable. Say hello to the latest (and possibly greatest) LEGO Mustang, the LEGO Creator Expert Ford Mustang. It's the latest Ford LEGO set and it'll be available for purchase on March 1, 2019.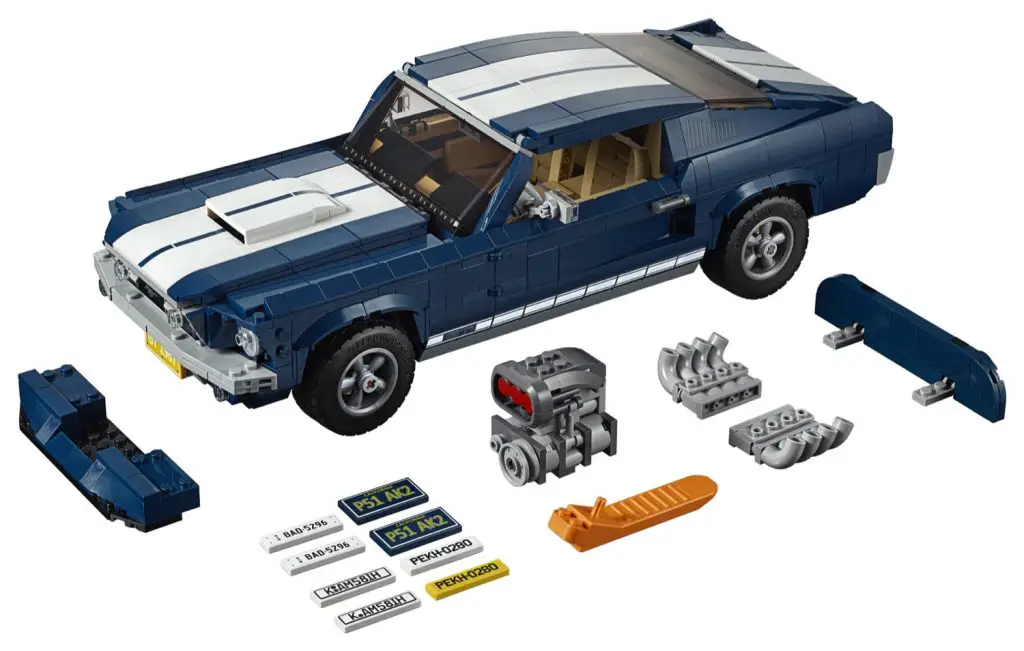 That's right, get ready to build and customize your very own 1960s Ford Mustang without any of the hassles or broken knuckles involved with building a real muscle car. The LEGO Creator Expert Ford Mustang is based on a '67 Mustang GT Fastback and features dark blue bodywork with white racing stripes, a hood scoop, Mustang grille badging and GT emblems, as well as five-spoke wheels with 'road gripping' tires.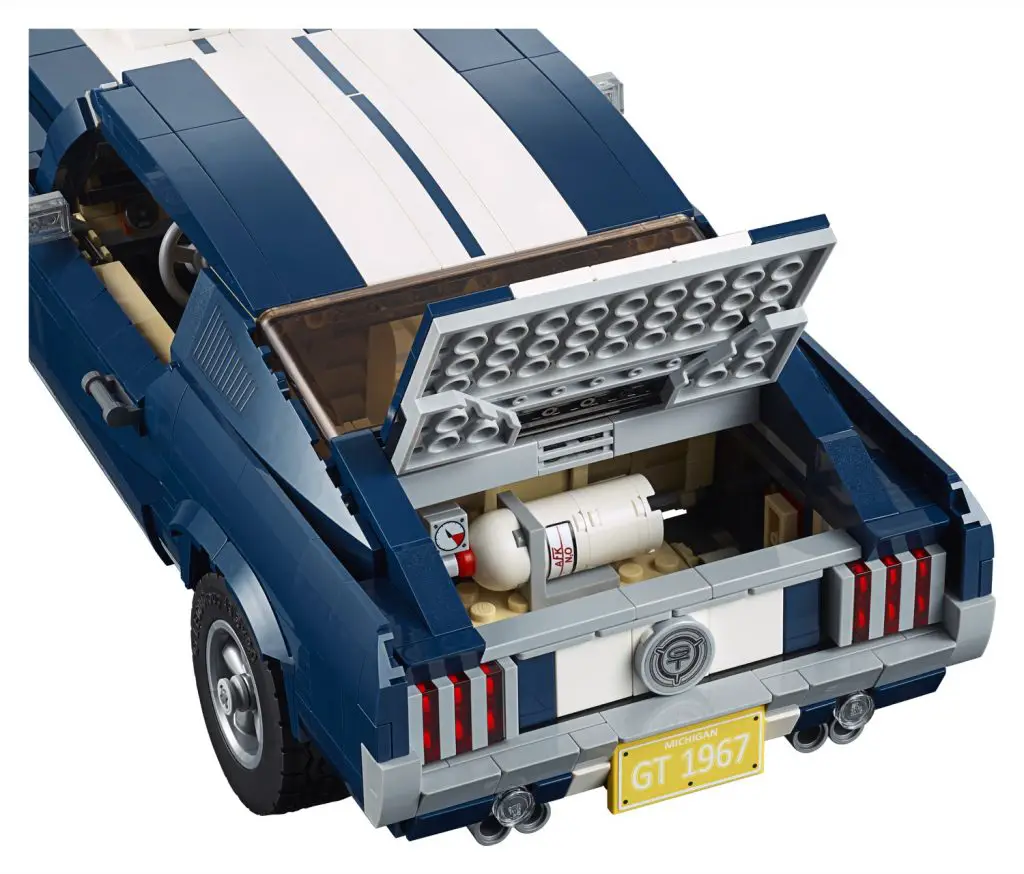 This new LEGO kit was developed with direct input from Ford, making this an authentic replica perfect for any Mustang enthusiast–or any car enthusiast for that matter. The kit comes with optional add ons for customization including a massive supercharger that pokes through the hood, a rear ducktail spoiler, beefy exhaust pipes, a front chin spoiler, and interchangeable license plates. It gets better, too. You can adjust the lift of the rear axle for an extra mean look–and make sure that everyone knows that your LEGO Mustang is ready to set some records at the drag strip. Oh, and for every Fast And The Furious fan, there's a nitrous oxide tank that can be fitted in the trunk. Heck yeah.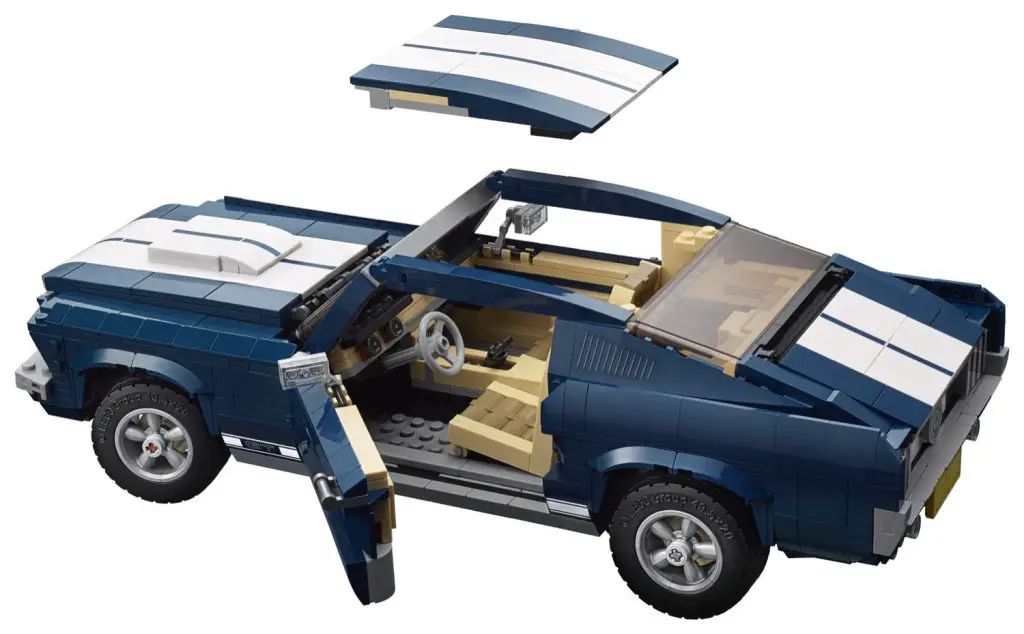 The detailed interior can be accessed by removing the roof panel or opening the doors, revealing tan leather (plastic) seats, a radio, functional steering, and a mid console gearshift. The trunk can be opened to store spare pieces (or NOS), and the hood can be lifted to reveal a big block 390 cubic-inch V8 engine with battery, hoses and air filter. The attention to detail looks superb. LEGO says that this advanced building set has been designed to provide a challenging and rewarding building experience.
The all-new LEGO Creator Expert Ford Mustang will cost $149.99 and measures over three inches high, 13 inches long, and five inches wide. The kit includes 1,470 pieces and LEGO says it is suitable for ages 16 and up.