Autocross is an excellent and affordable way to become a better driver. And it's also an excellent way to get competitive behind the wheel on weekends without breaking the law. Autocross exposes a lot of characteristics of a car, or in this case, a truck. Some cars perform better than others at autocross, but most organizers are fairly laid back about what's allowed to run, especially highly modified builds. This 1965 Ford F-100 is an example. Though it's likely this thing won't be taking home a first place trophy anytime soon.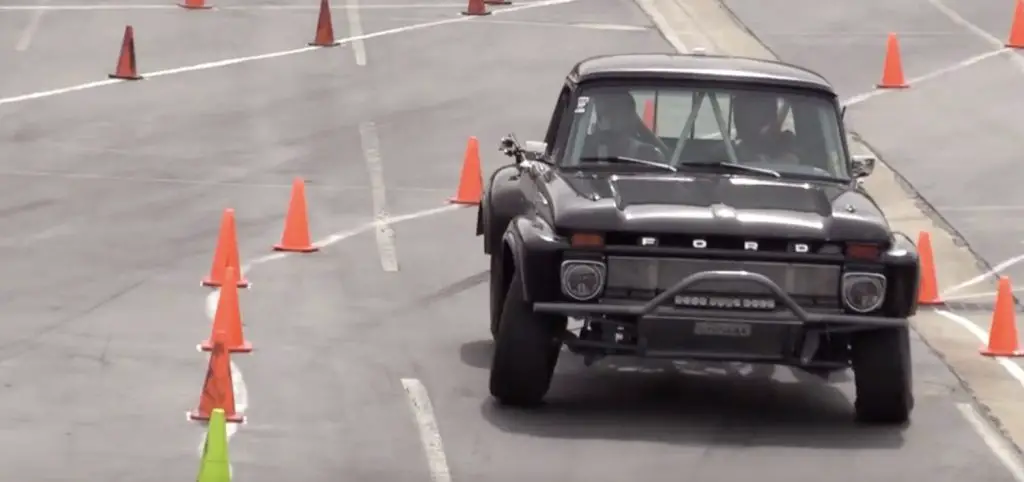 This video shows Joe Bosman's 1965 Ford F-100, and has been set up for the desert running, not pavement. The truck has massive tires and a long-travel suspension to manage big jumps at big speeds. It would take a whole lot of work to set up any pick-up for autocross, which only adds to the humor of this video, and watching Bosman wrestle it around a coned course.
Although Bosman is probably much more accustomed to the way that his Ford F-100 handles on a loose surface, he quickly figures out how to manage the relatively soft suspension on pavement. It dives under braking and wants to understeer pretty much everywhere. How do you fix that? Simple. Mash the gas. Power oversteer solves (almost) everything.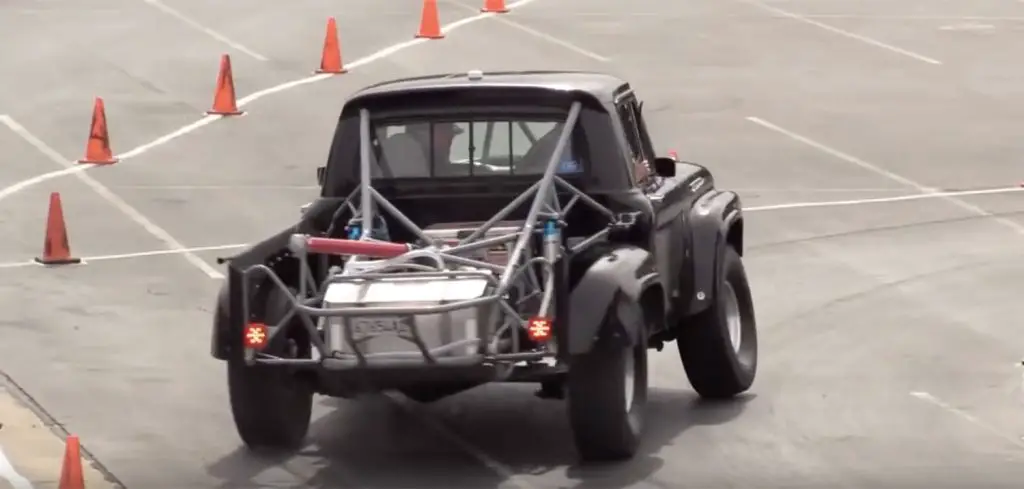 Bosman probably didn't finish first in this competition, or second or third. Jalopnik reported that Bosman finished last in truck class. But that's okay. It's a perfect example of why you should autocross whatever you've got. There's not much judgement in autocross, mostly encouragement and maybe a little jealously. Because if if you're having the most fun you might be winning more than the person who walks away with a trophy.
Subscribe to Ford Authority for more Ford F-series news and updates.