Classic car values are sometimes flabbergasting. We've stumbled upon a prime example of a classic, although not in excellent condition, that is worth quite a lot of money. The Ford Torino may lived in the shadow of the Mustang, but properly optioned models were true, hardcore muscle cars. The Drive reported on one of the most capable iterations of the Torino: a first-generation model equipped with the 428-cubic-inch Cobra Jet V-8.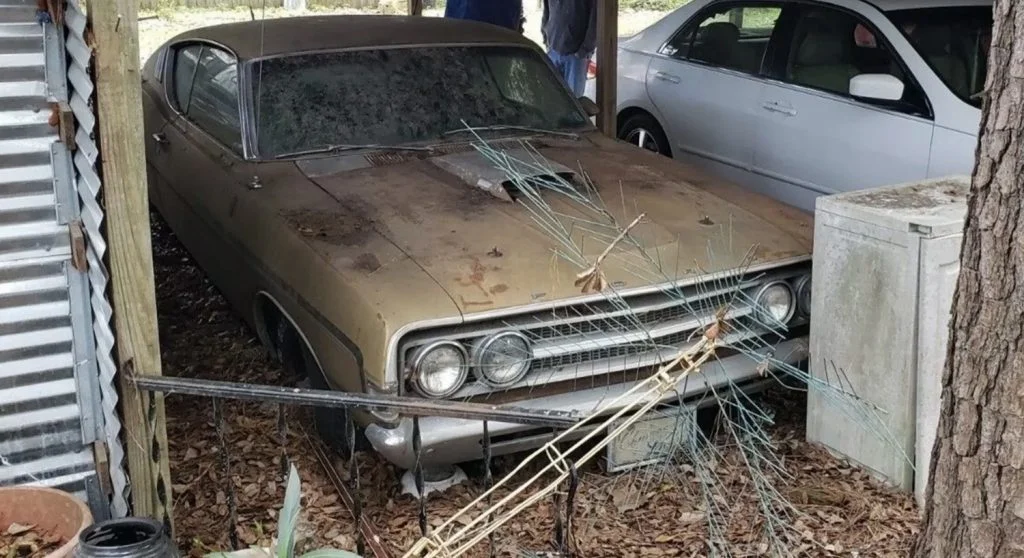 A one-owner example was just posted on eBay, and although it's looking a little rough, it could still pull some big money when it sells. The original owner is selling this complete, numbers-matching 1969 Ford Torino GT Cobra Jet fastback, but it hasn't been driven since 1975. The only non-original parts are the wheels and the radio. The eBay listing says that it runs, but it's going to need a lot of hard work and love before it's ready to be roadworthy again.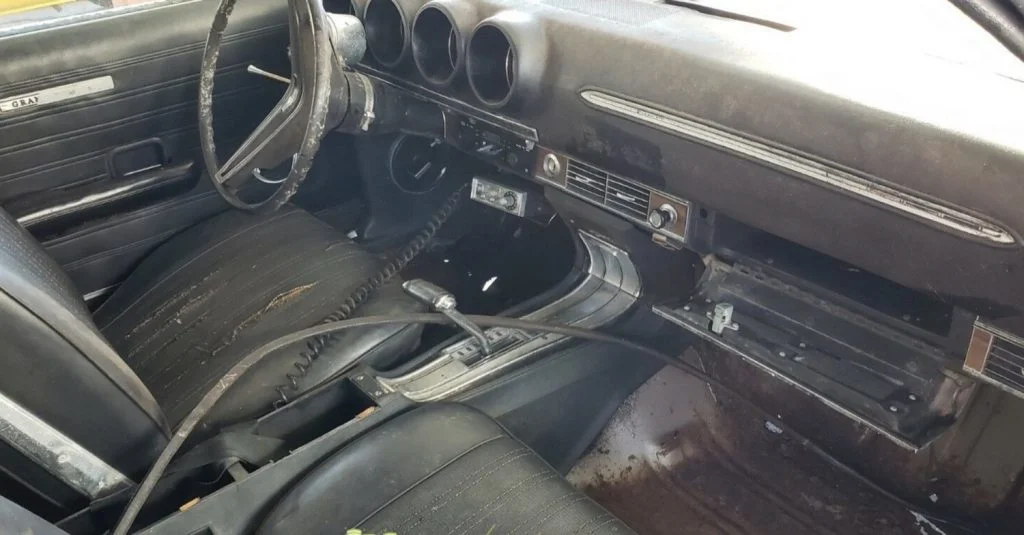 The Ford Torino Cobra Jet was no slouch. This trim came with upgrades like a heavy-duty battery, an upgraded cooling package, a beefier alternator, dual exhaust, and chrome valve covers. Options specific to this car include a three-speed automatic transmission and factory air conditioning.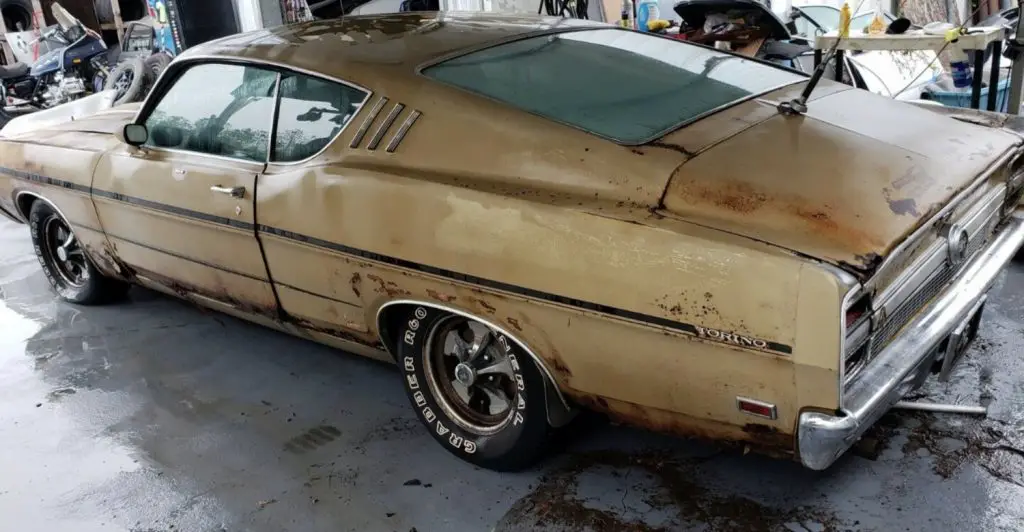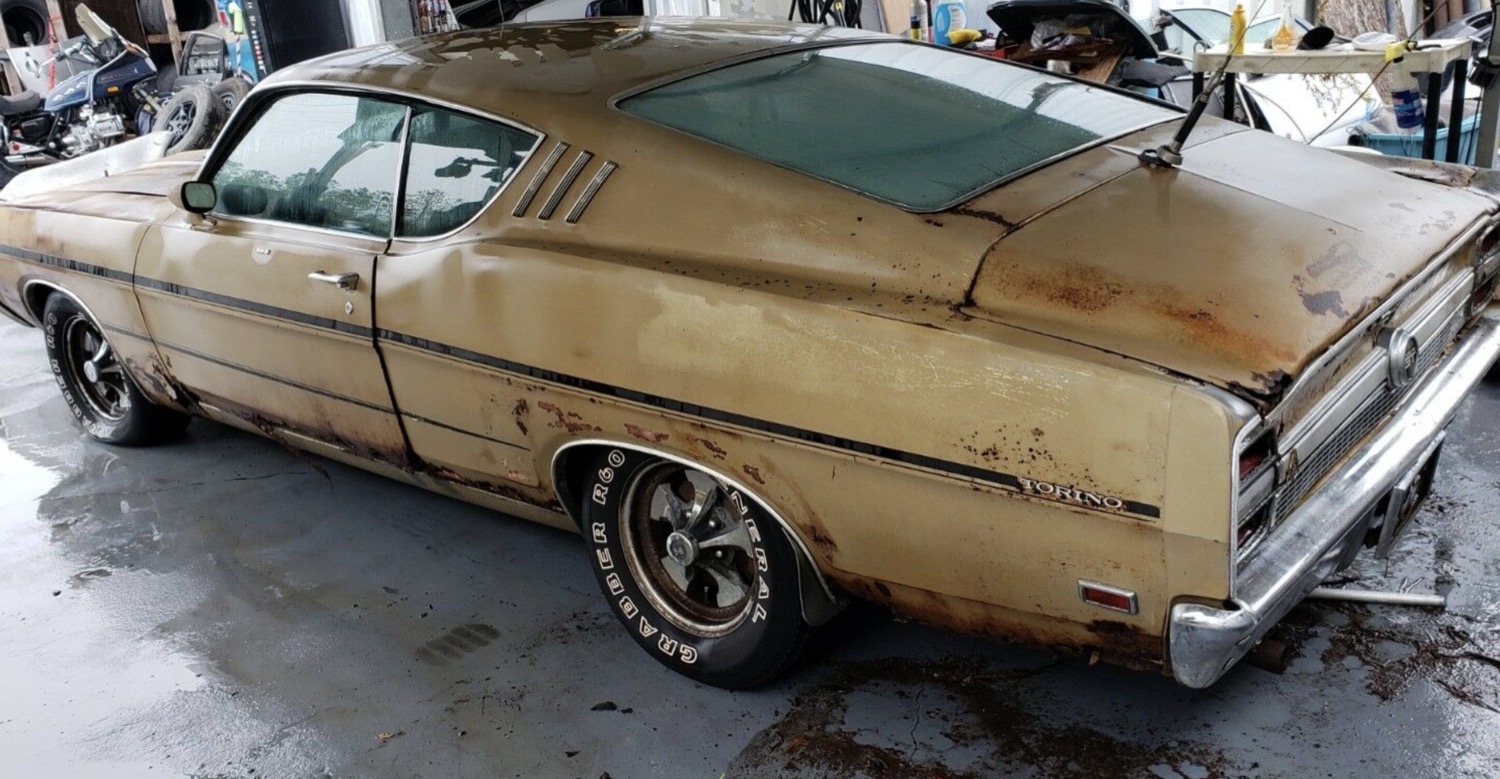 This Ford Torino Cobra Jet was parked under an open-air carport in Myrtle Beach, South Carolina, and that is where it has stayed for most of its life. It's certainly rusty, but the listing claims that the rust in the floor and the trunk is minimal.
At the time that this is being written, there are 22 bids on the Ford Torino Cobra Jet. The current bid is $25,100 and there is no reserve. The bidding ends Sunday, February 10, so act fast if you want to bring home a hell of a project.