If you appreciate the thrill of rowing your own gears, you'll love the Ford Mustang in this video. The owner of this car has a lot of guts to stick with the stick, but his guts have earned him with the title of "Fastest Manual Transmission Mustang" in the drag racing community. According to the YouTube video above, this is the quickest and fastest manual h-pattern Ford Mustang.
The folks at Motor1 call Yandro, the owner, a hero for his dedication to the manual transmission. In just three years, Yandro has transformed a stock 1998 Mustang SVT Cobra into the fastest manual transmission Ford Mustang… on the planet? There are so many speedy Mustangs in existence that it feels weird to say that out loud, but until someone emerges on the internet and claims they are faster, Yandro holds the crown.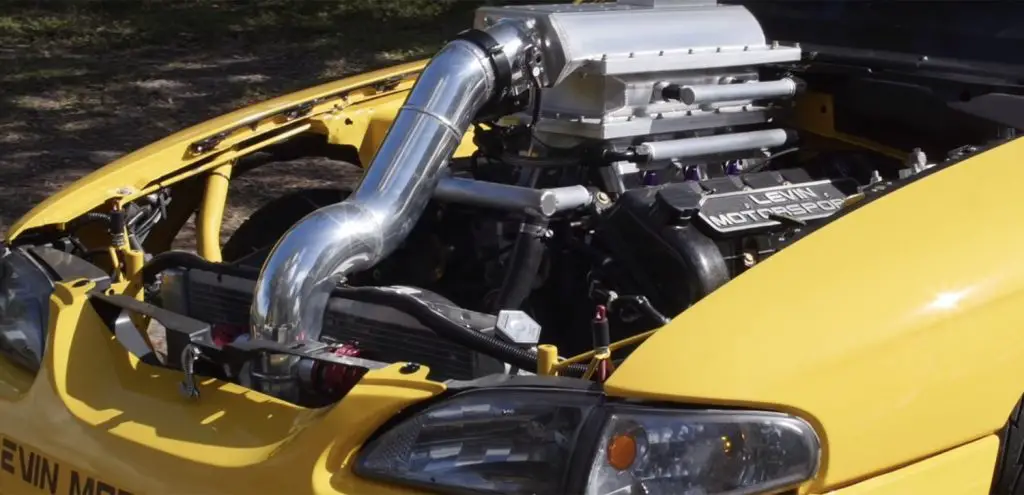 Yandro began his build with bolt-ons, and then some nitrous and a supercharger, but is now running a twin-turbocharged setup. Yandro's Cobra is on its second motor, and he stuck with the stock-displacement 4V motor the second time around. As mentioned, there are a pair of Precision 62mm turbochargers. The owner also updated factory heads from an '03-'04 Terminator Cobra. Other necessary modifications include a roll cage, parachute, and racing harness.
What do those modifications get you? Well, besides a lot of noise, they equate to 1,500 horsepower and 1/4 mile times in the sevens. All while shifting the gears manually. Oh, and Yandro drives this bad-ass 'Stang on the street. Not all the time, but once in a while.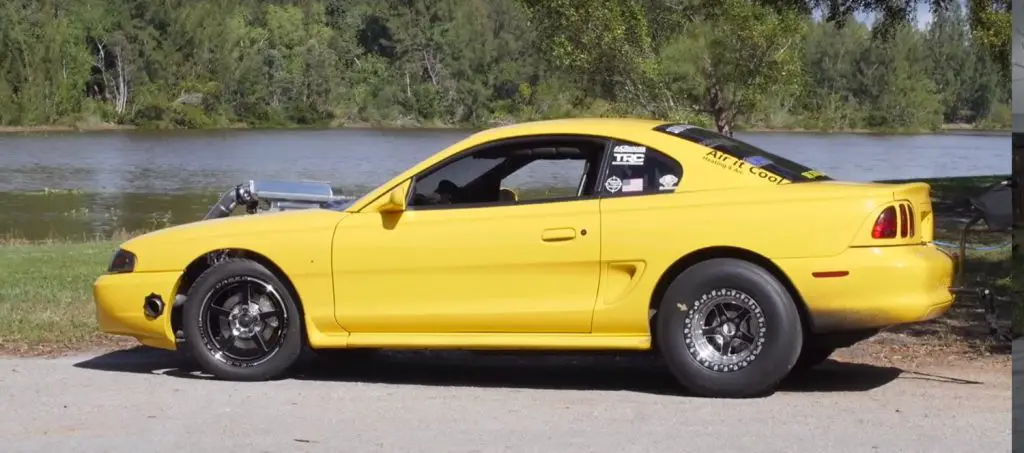 Is this really the fastest manual transmission Ford Mustang in the world? We need your help tracking down some potential contenders. Share this story with the local hero in your town that thinks he or she has the fastest manual 'Stang. Let's see if they can take Yandro head to head on the drag strip. We'd love to see a challenger for this psycho Mustang.