If the average engine swap doesn't excite you anymore, fear not. We've found something that might change your mind. Sure, there are LS motor swaps everywhere you look. Oh, and 2JZ swaps too. Heck, we just reported on a Ford Mustang with a 2JZ motor from a Toyota Supra, and a Ford Sierra–also with a 2JZ. If those aren't crazy enough for you, how about a Mazda Miata with a Ford V8 and an unknown amount of horsepower?
No? How about a 1968 Mustang packing an Italian V8 from a Ferrari?
Ferrari and Ford may have a troubled history, but when we saw the heart of a Ferrari under the hood of a classic 'Stang, it was difficult not to fall in love. There have been millions of Ford Mustang examples built since 1964, so it's easy to roll your eyes when it comes to another 'special one-of-a-kind' Mustang. The idea that, "when you've seen one, you've seen them all," is an easy hole to fall into. But we're ready to pull you out of that hole.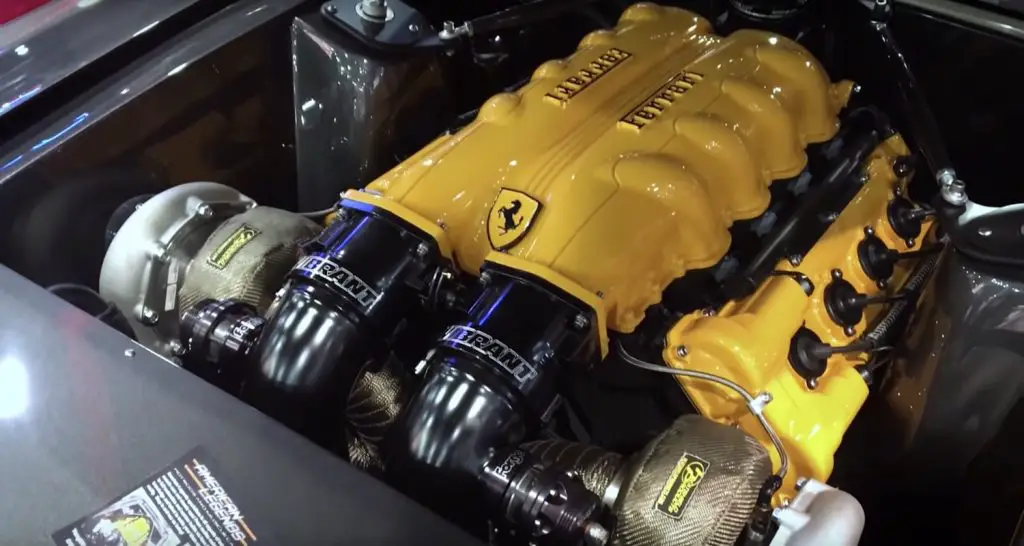 Tony Arme is the owner and builder of the Corruptt Mustang and he told  Hot Rod during this video interview at SEMA that, "we just wanted to do something different." Under the hood is the V8 bottom-end from a Ferrari 430, the intake manifold from a Ferrari California, and some LS components to make the conversion a bit easier. Arme went with the California intake to eliminate the tall manifold that is typical in mid-engine Ferraris. He, "found out the hard way," that the California manifold was direct-injection, which made a wet manifold conversion with rails and injectors necessary.
The Corruptt Mustang has a mirror image motor with dual throttle bodies, two Nelson Racing T4 symmetrical turbochargers, and a Tremec T56 6-speed manual transmission. Also, a Ford rear-end, Wilwood brakes, a trick ECU controlled by an iPad, and air suspension. "It's hard to reinvent the mustang, so we figured we'd take it in a complete opposite direction," said Arme.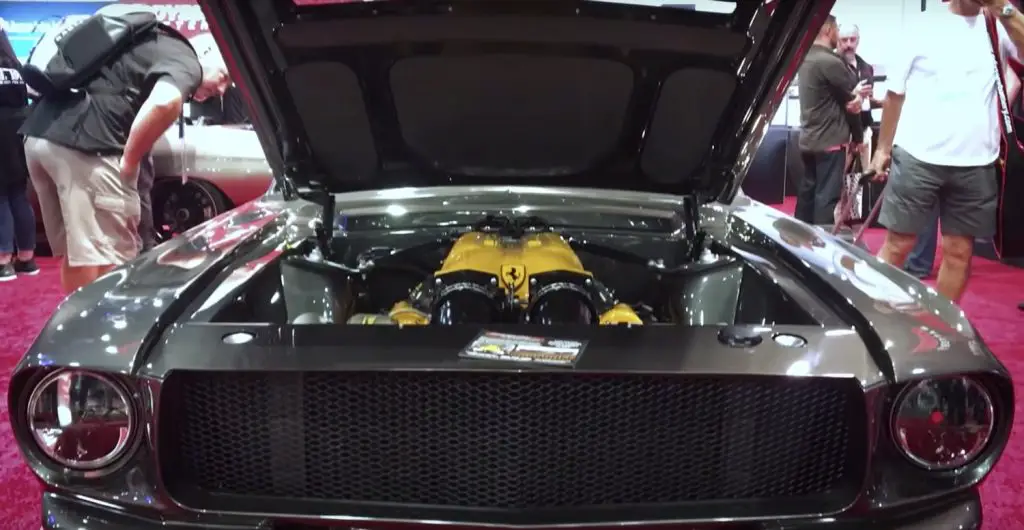 Click play and check out one of the most unique Mustangs in existence. The Corruptt Mustang was only driven about a half of a mile at the time that this video was released, so we can only hope to see more from Arme and his bad-ass ride in the future.