If you love the Ford F-150 Diesel but not the sound it makes, there are options out there. Magnaflow has a solution that will provide a little growl, and wake up the quiet hum of the 3.0-liter Power Stroke V6 under the hood.
The all-new MagnaFlow DPF-Back exhaust for the Ford F-150 Diesel is a 4-inch unit constructed of 409 stainless steel with High Temp Satin Black Coating. The exhaust exits behind the passenger rear tire through dual 5-inch tips available in a black or polished finish. Magnaflow says that their exhaust delivers, "the smooth deep sound you want and the wide-open performance power you need."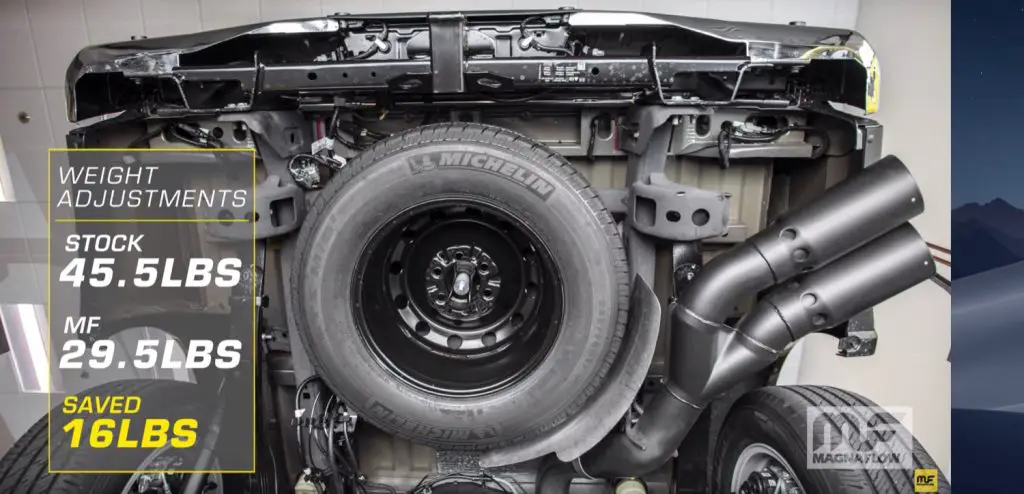 Magnaflow exhaust systems feature straight-through flow designs that, according to the company, increase horsepower and torque while maintaining exhaust efficiency. Although we are skeptical about exactly how much power this exhaust system will unlock, it will save quite a bit of weight. The stock F-150 Diesel exhaust weighs a whopping 45.5 pounds, whereas the aftermarket Magnaflow unit weighs only 29.5 pounds — a difference of 16 pounds. We know that most truck owners aren't prioritizing weight saving, but hey, every pound counts.
This Magnaflow exhaust is made in the USA and comes with a one year warranty for customers who opt for the black finish.
Subscribe to Ford Authority for more Ford F-Series news.