It appears that the horsepower hungry folks at Hennessey Performance Engineering have gotten their hands on a 2016 Ford Mustang Cobra Jet. As if this 850 Horsepower Ford Mustang GT350R from Hennessey wasn't enough, there's another Mustang in Texas ready to get the HPE treatment. That GT350R claims 850 horsepower, but actually delivers 751 ponies to the wheels after drivetrain losses. The Ford Mustang Cobra Jet in this video, however, boasts an unbelievable 871 horsepower to the rear wheels.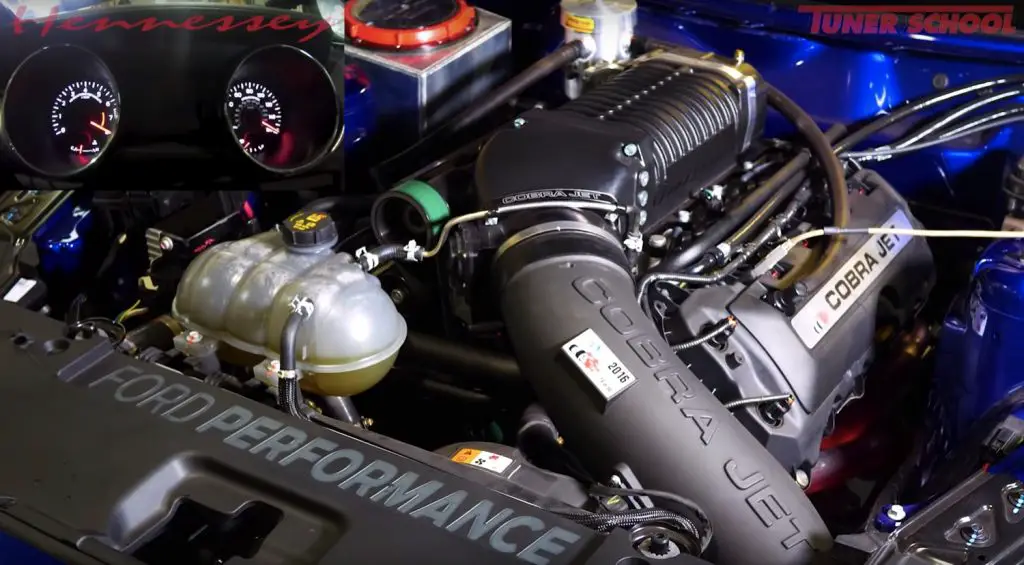 The Ford Mustang Cobra Jet in this video appears to be a 2016 model, which makes do with a 5.0-liter Coyote V8-based engine as found in the Mustang GT, but as you can see in the above photo, there is a massive Whipple supercharger under the hood. To help it hook up, the car comes equipped with lightweight racing wheels from Weld and 9-inch racing slicks by Hoosier. The 2016 Ford Mustang Cobra Jet also features adjustable coilovers at all four corners, with a solid-rear axle in-place of the independent-rear setup of the 2015 and later road-going 'Stangs. Ford Performance claimed 8-second quarter-mile times from the factory when new, which makes us very curious as to what Hennessey has planned for the car.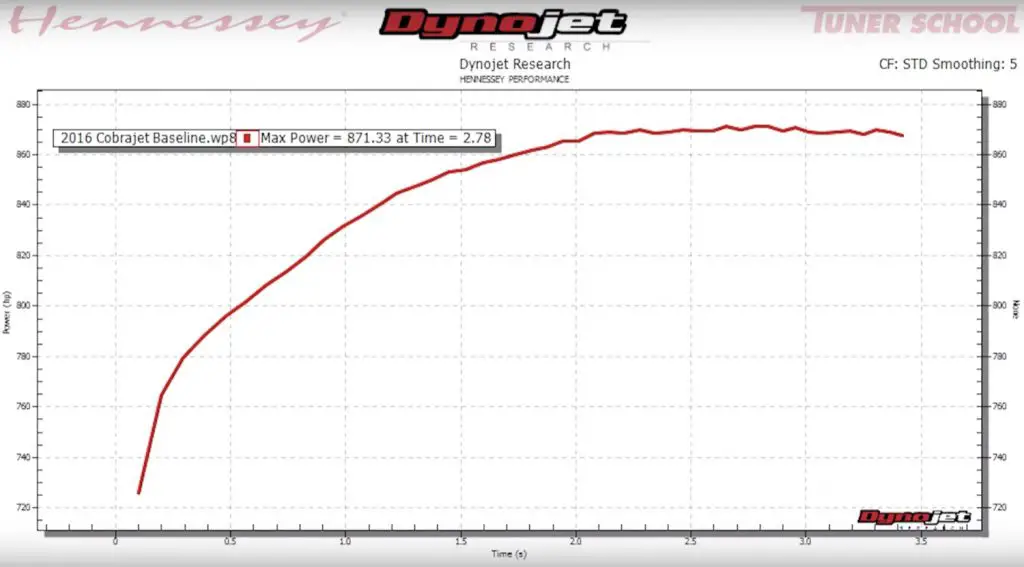 Check out the dyno sheet above. We're certainly curious about what Hennessey has planned, but mostly stunned at how insane this Cobra Jet is right out of the box. If you like going fast in a straight line, this is the car for you. Okay Hennessey, show us what you got.
Subscribe to Ford Authority for more Mustang news delivered directly to your inbox.