There are few things undoubtedly more 'Merican than the prospect of drinking a beer out of a can made of NASCAR sheetmetal. This has become possible, and if you have the means, you can drink right out of Kevin Harvick's No. 4 NASCAR Ford, because Busch Beer recycled the old racecar and transformed it into 40 collector beer cans. Bald eagles and denim pants are not included in the sale.
Busch wanted to celebrate their 40-year presence at the Daytona 500, so they took body panels from Kevin Harvick's No. 4 NASCAR Ford and created 40 collector cans. Busch managed to maintain the vinyl that way laid over the metal body panels, so each of the 40 cans will be unique based on the individual portion of the car that was used. That's how Busch made the top half of the limited edition NASCAR beer cans. The bottom halves were a bit more complicated.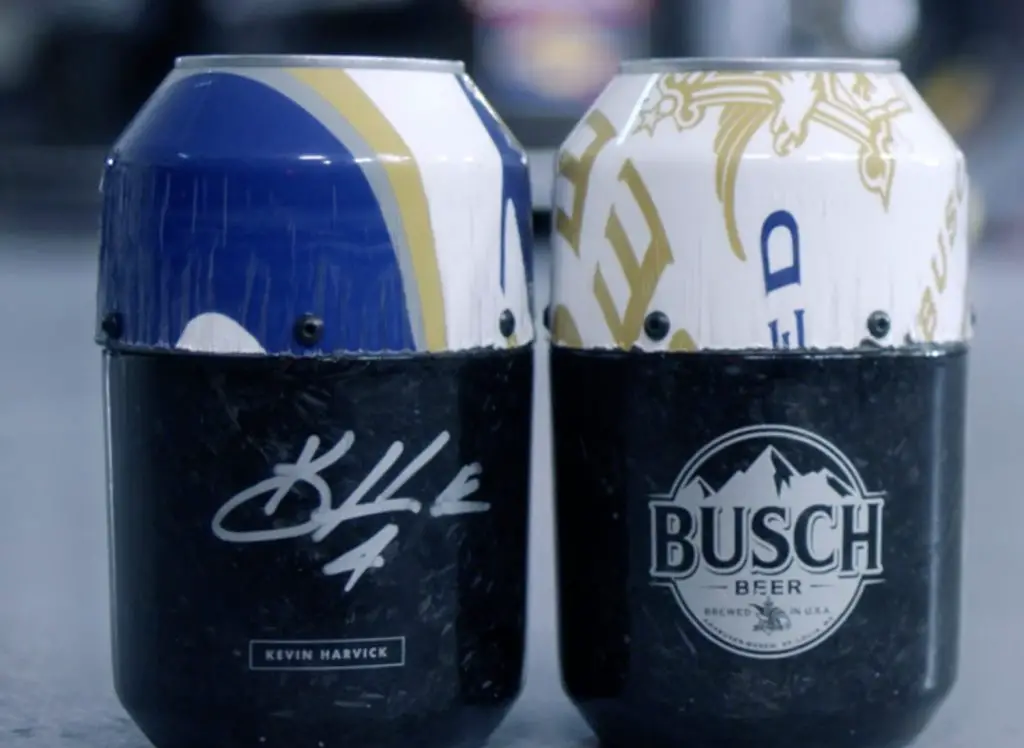 Approximately half of the No. 4 NASCAR is made from carbon fiber, so Busch had to get creative. The carbon fiber panels were shredded and reformed to make up the bottom halves of the cans as you can see in the above photo. All 40 of the cans were signed by Kevin Harvick, and AutoBlog reported that the first can was auctioned on the Car2Can event website for $3,315. That's a lot if cash for a brewski, let alone a can of Busch, but the funds were matched by Busch and will be donated to Keep America Beautiful, a beautification nonprofit that focuses on recycling, picking up litter, and keeping communities clean.
The remaining cans are being given away as prizes via a trivia contest that will take place during the Daytona 500 broadcast this Sunday, February 17. Three Ford Mustangs will start in the top 10 at the Daytona 500 on Sunday, but Harvick will start further back, in 15th place.
To stay updated on Ford Motorsports news and results, subscribe to Ford Authority.