The new ad campaign for the 2019 Ford Ranger pickup, entitled 'Tough Has More Fun', has officially been launched by the Dearborn-based automaker.
Ford says the new campaign "spotlights 15 professional adventure athletes using the all-new Ford Ranger as the ultimate piece of gear to get to their adventure." It was filmed and produced by outdoor exploration and sports media group Outside TV, which also used Ranger chase vehicles to capture the ad's various action scenes. It was filmed in various locations in Arizona and Washington.
Ford also worked with Google  to identify what kind of outdoor gear and adventure activities consumers in those were searching for. It then narrowed down the featured cities and determined which adventures to highlight in each targeted ad based on the search trends in that city.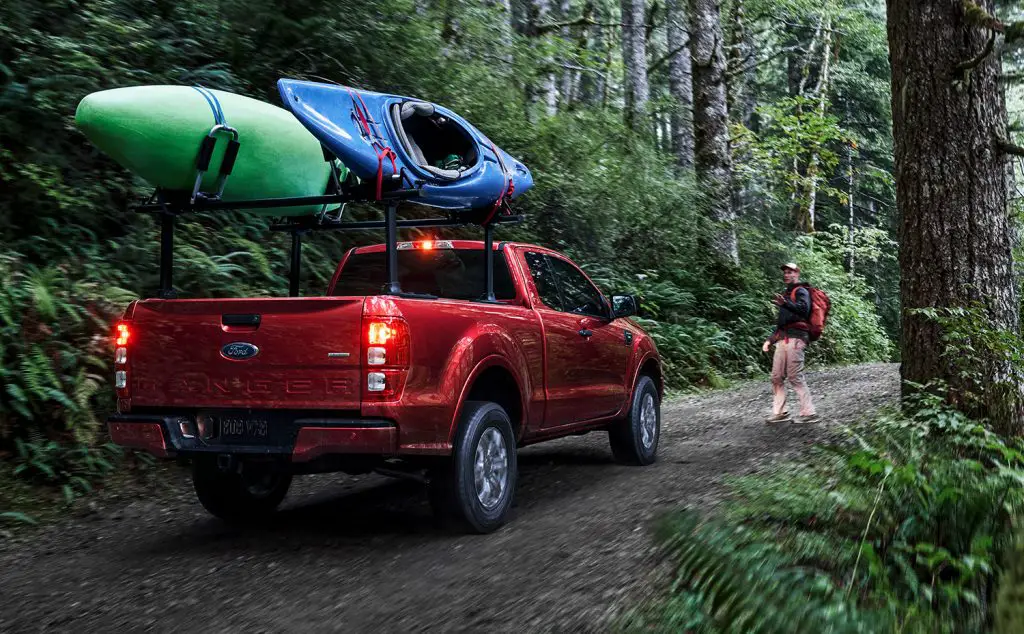 "Ranger is for serious adventure-seekers who rely on their gear and actively search out the best of the best for their passion," said Ford US marketing boss Matt VanDyke. "In this case, that's the all-new Ford Ranger. This campaign brings Built Ford Tough to life in the adventure space – new territory for Ford trucks – in a way that is decidedly not one-size-fits-all."
The campaign consists of a pair of 2-minute online ads and a 30-second spot for television, social and in-cinema advertising. There will also be "weather-triggered" billboards in Boston, Los Angeles, Denver, Phoenix and Seattle that will "update adventure visuals based on weather changes that occur in each city," the automaker says.
You can view the 30-spot, 'Strange Creatures', embedded above. The two-minute ads, entitled 'Tough Has More Fun – Denver' and 'Tough Has More Fun – National Montage', are also available to watch on Ford's official YouTube page.
The 2019 Ford Ranger, built at the automaker's Michigan Assembly Plant in Wayne, Michigan, is already on sale. Prices start at $25,395.