Ford has made quite a few fast cars over the last few years. There's the Ford GT supercar that can easily exceed 200 miles per hour, and there's the Ford Mustang Cobra Jet pumps 871 horsepower through the rear wheels. If you want something a little more practical Ford will also sell you a 2019 Mustang GT with 700 horsepower. But if you're looking for something a little less street-legal, and a little – no, a lot faster, Ford's latest NHRA Ford Mustang should do the trick.
If straight line performance the NHRA Ford Mustang is the fastest Ford ever. How fast? The latest NHRA Ford Mustang Funny Car will exceed 330 mph in under four seconds. Sure, it doesn't resemble much of a Mustang in general, but it wears the Mustang name, has a Ford racing engine, and Ford wants to be sure that its performance backs up the Mustang legacy.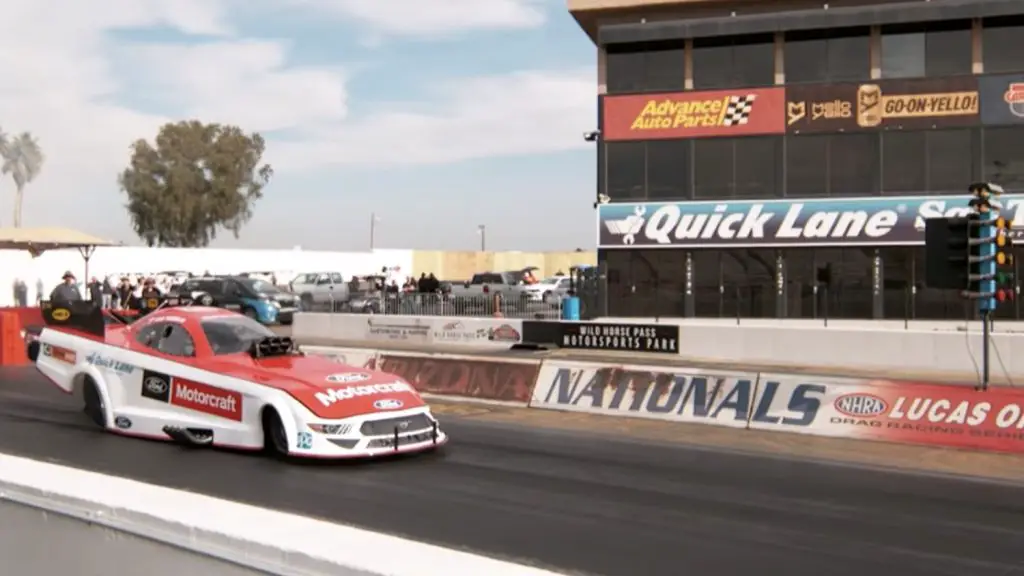 When Ford began developing the new NHRA Ford Mustang, aerodynamic engineering was just as much of a focus as the power output. With a top speed of over 300 mph, Ford wanted to ensure stability at speed. To do this, the Ford Performance team worked tirelessly to design and construct the brand new Mustang Funny Car from scratch. The new car will compete in the premier levels of NHRA drag racing competition, and Ford wants to make sure that it has what it takes to be the first down the strip.
"Ultimately we want wins," said Brian Novak, motorsports supervisor for Ford Performance. It's the fastest Ford in the world, and Ford wants to keep it that way. Watch this video to see (and hear) the new Mustang drag car, and find out what it took for Ford to be able to develop a brand new car in just one years time.
Subscribe to Ford Authority for more Mustang news delivered directly to your inbox.