Steven Juliano was as authentic and respected as his collection of cars. Now, you can you have a chance to take home some of his most legendary Shelby Cobras. This May 14-19, 2019 at Mecum in Indianapolis there will four unbelievable Shelby Cobras up for bid, including the 1967 Shelby 427 S/C Roadster seen above. We reported about a different Shelby Cobra 427 last month that also belonged to Juliano at one time.

Within this collection there will also be a one-of one 1964 Shelby 289 Cobra Roadster and a 1966 427 Roadster with extensive ownership records. When discussing a car collection as remarkable as Steven Juliano's, there is zero exaggeration involved. This collection has what we like to call 'Road Art', and that's not a claim to be taken lightly. Despite Juliano's best efforts to remain "under the radar" and avoid attention, Mecum says that the stories from the few that were ever allowed to witness the very private Juliano collection elevated the assemblage to an almost mythical status.
Juliano put together a collection that simply stuns with its curation and quality. Among other cars including some legendary Plymouths, are four of the rarest and most correct Shelby Cobras in existence. The collection certainly didn't happen overnight; as proof of Juliano's tenacity, Mecum, says that he spent more than 30 years searching for and collecting the best of the best. Juliano achieved the impossible by bringing to life this awe-inspiring aberration in a very real way. If you're one of the few to see any of his cars prior to this auction, you know how special these cars really are.
Below we see the fourth Shelby being auctioned, a 1 of 5 factory-built 289 Cobra Dragonsnake. Honestly, what a car. Wow.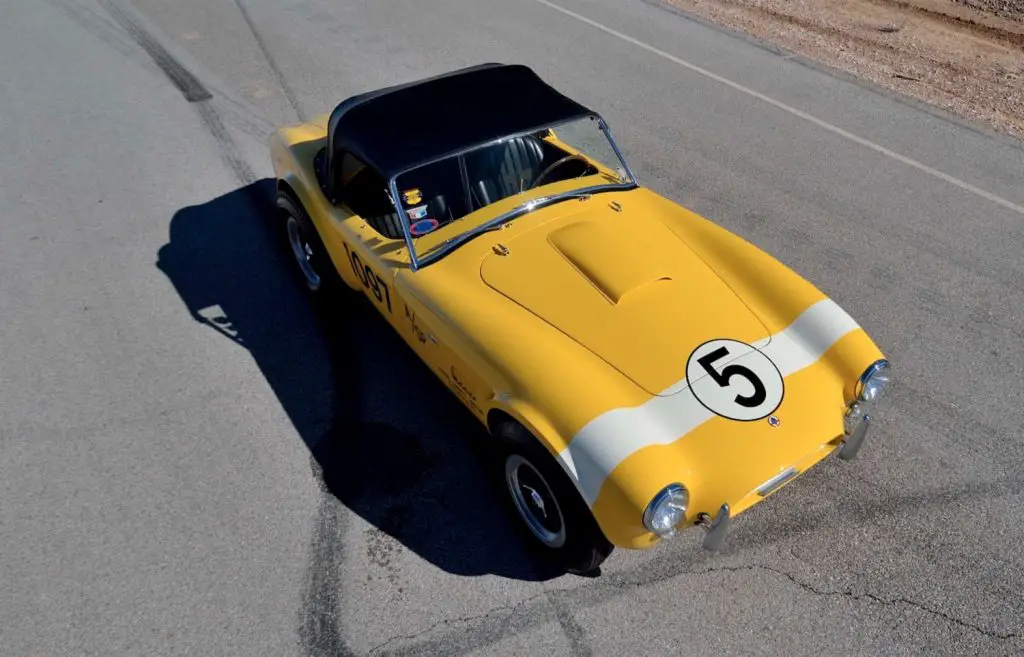 There is no question that this collection will have the same effect on the members of the public who are finally lucky enough to see it in person. As we mentioned, the cars will be auctioned at Mecum, May 14-19 in Indianapolis. Check out the entire collection here, and get your checkbook ready for the opportunity to bid on some one-of-a-kind classic automobiles.